Amazon launched a promotional website this weekend for its series The Man In High Castle called Resistance Radio.
The series imagines a world in which the Axis powers won the second World War. The radio is meant to sound like those resisting the Nazis occasionally take over the airwaves.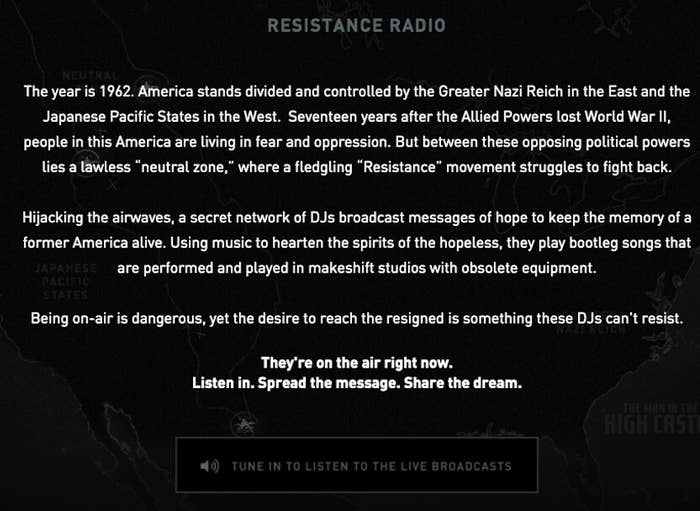 The promotional campaign, which launched in time for the SXSW festival, included the #ResistanceRadio hashtag that was quickly highjacked by social media users of all political beliefs. It seems like those who are both pro- and anti-Trump used it seriously, not grasping it's essentially an advertisement.
It wasn't just Trump supporters misunderstanding the campaign, however.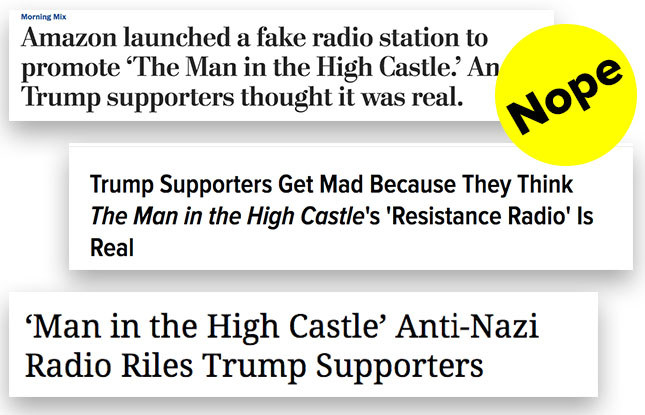 There were plenty left-wing tweets using the hashtag to promote anti-Trump messages as well.
Amazon hasn't replied to BuzzFeed's request for comment, but this isn't the first time the company had a provocative promotional campaign. Two years ago, another promo for the show was cut short after New York City commuters complained about Nazi insignia covering subway benches.
At least this time some people are digging the soundtrack.