A gunman opened fire as Republican members of Congress were practicing at baseball fields in Alexandria, Virginia, early Wednesday morning. Five people were injured, including Republican Rep. Steve Scalise, an aid, a lobbyist, and two police officers. Here's all the misinformation spreading about the attack.
2.
There's no evidence the attack was "media-inspired."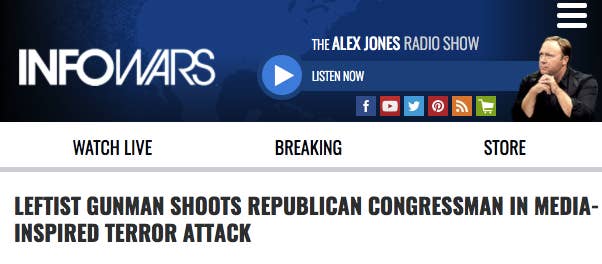 3.
Former Attorney General Loretta Lynch did not call for "more blood in the streets."
This old video of Loretta Lynch was taken out of context by numerous outlets, which say the former Attorney General called for "more blood in the streets."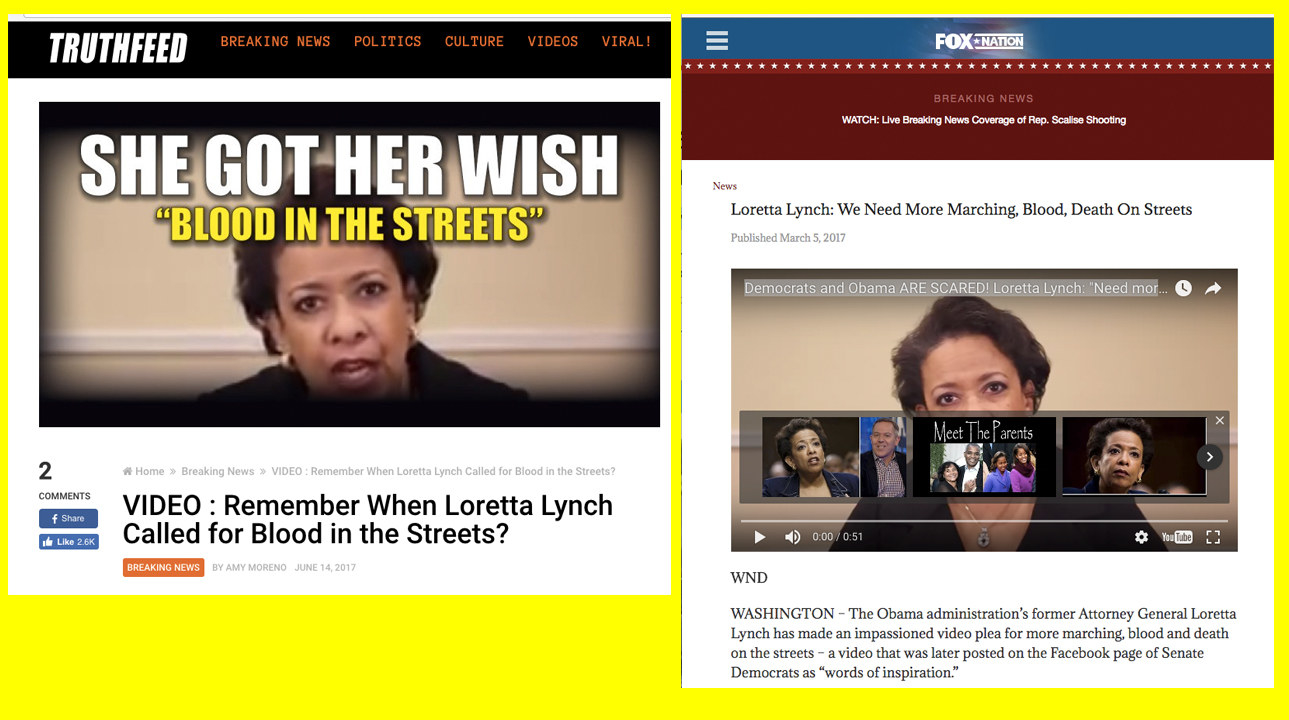 4.
The shooter did not hold up a sign with Sen. Rand Paul's tweet printed on it.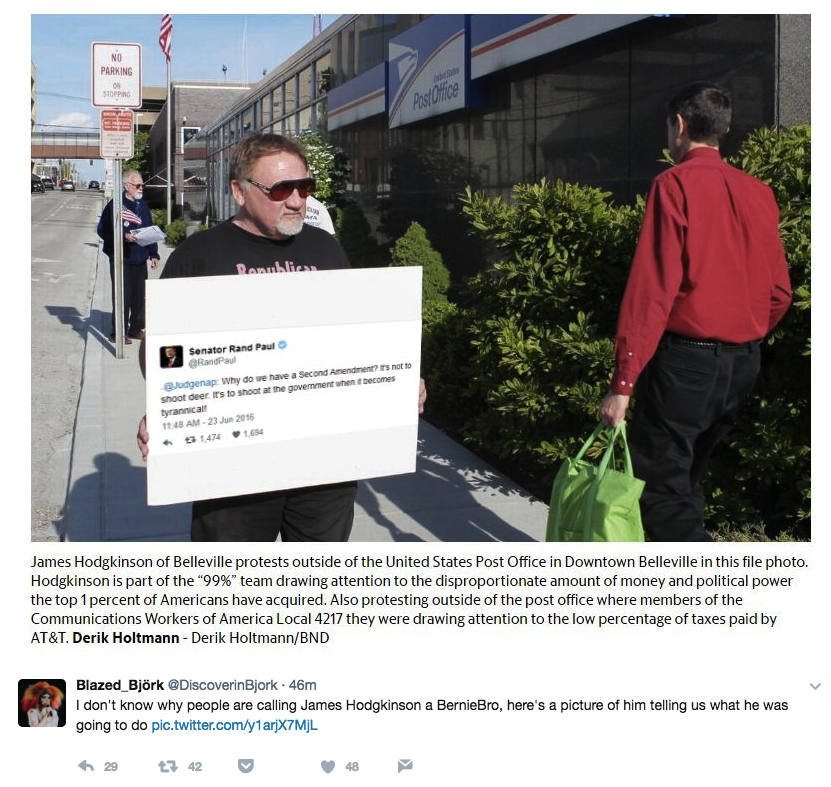 The original, undated, image shows Hodgkinson holding a "Tax the Rich" sign.
5.
In fact, the Rand Paul tweet is being widely taken out of context. Many Twitter users are implying that the tweet from a year ago was the senator inciting violence.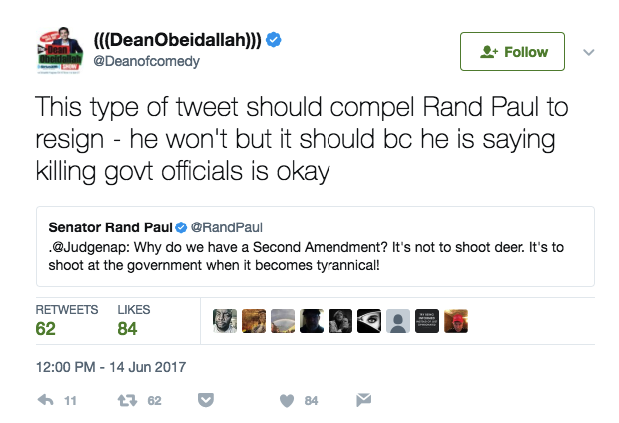 And hyperpartisan news outlets have seized on it.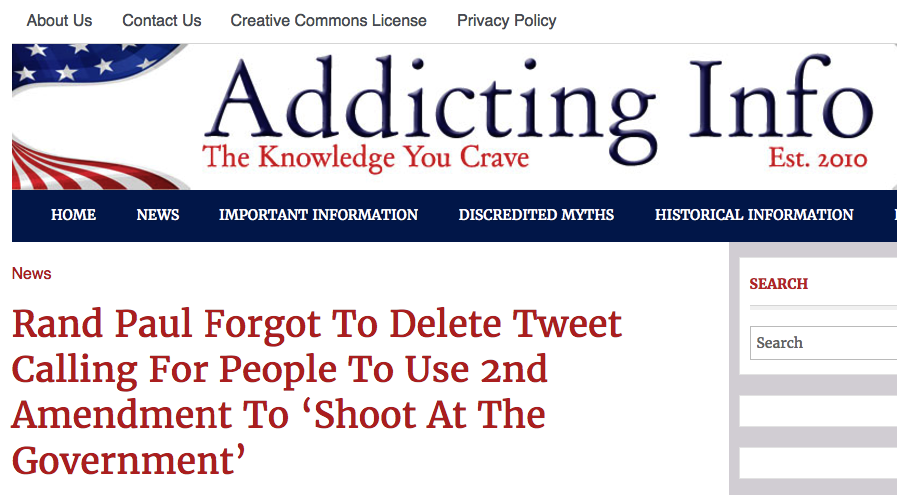 The tweet was actually one of the senator's staffers livetweeting a speech, not Paul's own words. Earlier tweets from that day show more of the speech as well as an introduction of the speaker.
6.
A Twitter account with hundreds of retweets is claiming to show the moment of the shooting, but *clicking play on* the video opens an advertisement.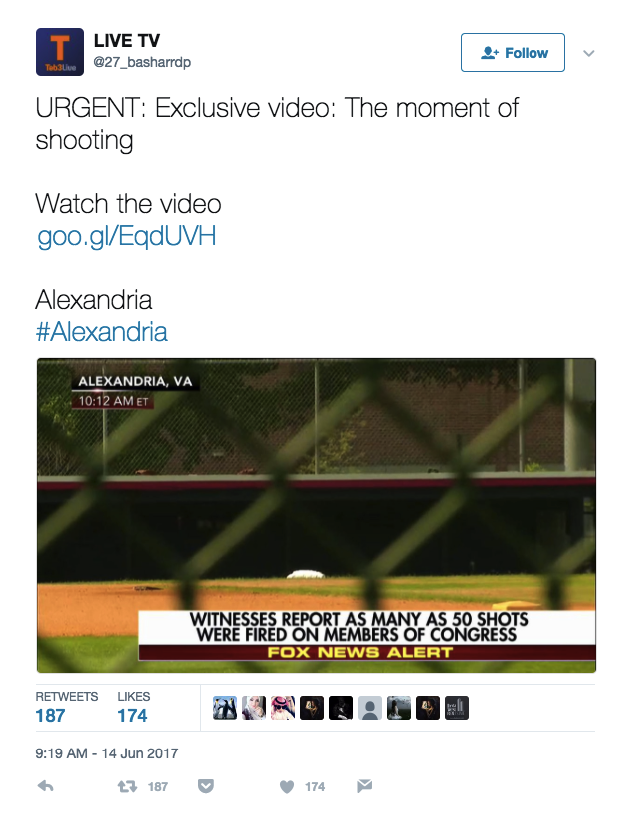 7.
Radio show host and conspiracy theorist Alex Jones said CNN "endorsed" the attack, but that is not true.
People on Twitter quickly pointed out that the "he wasn't evil" quote Jones is referring to came from the shooter's friend, who CNN interviewed.
8.
Fox News reported on air and posted a false and since-removed story that Rep. Roger Williams was also shot in Alexandria.