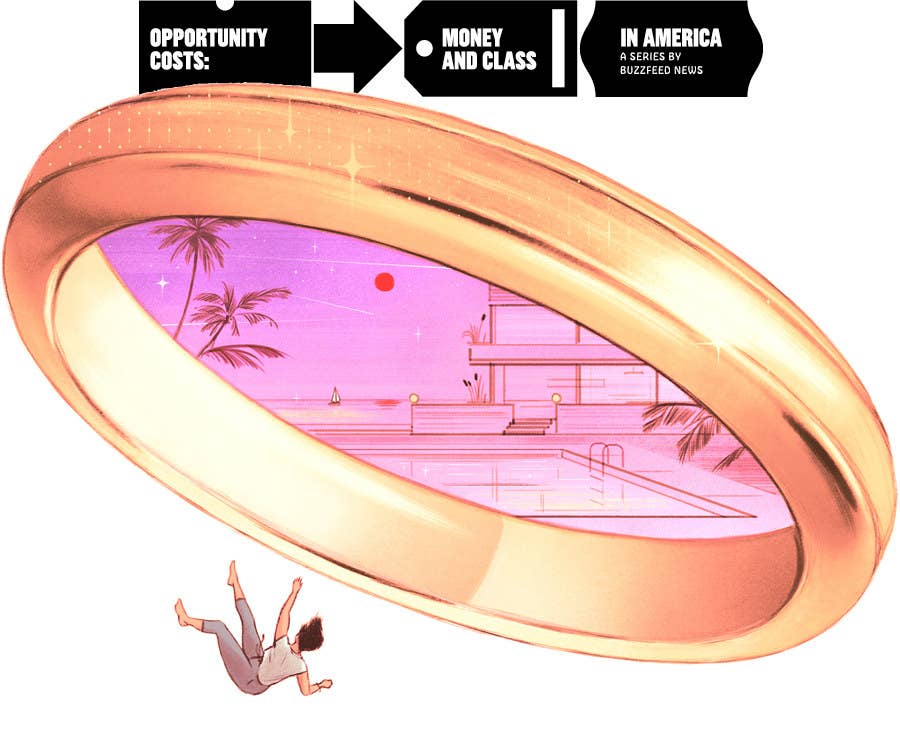 During Barack Obama's first presidential campaign in 2008, my two children and I were in Washington, DC, visiting friends when I received an email from a high-ranking member of the campaign, inviting me to a reception with the candidate. The day before the event, I was on the phone with my husband and casually mentioned the invite. I said I wasn't going.

"Why not?" my husband asked, bewildered.
"It's $2,300!" I replied.
"Write the check," he answered.
The next evening, I was standing in the front row of a sea of other donors, pushing forward for their chance to shake the hand of the future president. When it was my turn, I mentioned that I had just raised $10,000 at a fundraising event for him at our home in Bangkok.
"Thank you — that's my old stomping ground," he said with a smile, and was on to the next hand. Our encounter lasted about five seconds, at a rate of roughly $500 per second.
Those were heady days, and writing checks in the thousands of dollars was not uncommon for me. My husband was the CFO of Citibank in Thailand, and I was the country correspondent for Newsweek. We lived in a three-story house with a pool in a gated community. Our children attended an international private school that had, in addition to wonderful teachers, three swimming pools and countless tennis courts. I ran our home with the assistance of two female "helpers" (who cleaned, cooked, and cared for the children when I was working) and a sweet male driver, who was only a few years older, but watched over me like a kindly father.
Our two-year stint in Bangkok followed two years in Singapore, where my husband had been a high-ranking Citibank executive, I was a freelance journalist, and our home had been no less luxurious. Since marrying in South Africa seven years earlier, that was the first time we had any real money, and we made the most of it. We resided in a four-bedroom apartment with white marble floors and a private elevator, in one of the swankiest buildings in the most fashionable part of the city.
Those days feel like a lifetime ago. In 2011 we decided to move back to the US, in part because we were concerned that our children were growing up in an expat bubble and becoming entitled; we wanted them to have a more "normal" American childhood. A year later, my husband left me for his pregnant girlfriend.
My ex-husband now lives in Manhattan with his new family. My children and I live in a nice split-level house in the center of my hometown in New Hampshire, and they attend the same excellent and safe public high school from which I graduated. We are, relatively speaking, very lucky. But my days, which used to be filled with personal trainers and spa appointments, planning parties and reveling in being class mom at school, are now consumed by working to make ends meet — pitching and writing enough stories as a freelance journalist to bridge the shortfall between the support I receive from my ex-husband and my monthly bills. There are some weeks I have to wait to go to the grocery store until I am paid for a story.
With my good friends, I'm honest about my new reality, and they are empathetic. But I feel like we live in different worlds now, and it makes me self-conscious. It's hard to sit with someone in a million-dollar home, discussing issues with the rental of their other million-dollar home, when I'm thinking about how my children woke up to no heat last year because I couldn't afford to put oil in the tank.
Five years into my new existence, I still feel anger and bitterness for having to worry about money at the age of 52. This wasn't the plan, and sometimes I wake up in the middle of the night in a cold sweat, panicking about a future that doesn't seem even close to secure, let alone bright. In the past year, anxiety about my personal situation has also been paralleled by intense fear and anxiety for the future of our country. With every new national horror, I feel increasingly aware that my own situation is insignificant, and that I still have it much better than most people. I am well aware of my own privilege, and yet I can't help but mourn what my children and I have lost.
It's a lot easier to get used to having money than to not having it. But in fact, the financial reality I'm living in now is much more familiar to me. It's almost as if this is where I was meant to be all along, and the years with my husband, when we spent money like it came from a Monopoly game, were a dream — a crazy, indulgent, selfish dream.
From an early age, I lived in two different financial realities. My parents divorced when I was a toddler, and my mother, who had been a debutante in her youth, married again to a free spirit who never held a regular job. They were always in financial crisis mode, and I was acutely aware of it. Vacations were spent with my father, who took us on exotic trips to the Bahamas, flying us over in his private airplane to rendezvous with his 52-foot boat. I straddled these two worlds and learned early how to look rich, even if I wasn't. I started cleaning houses in the sixth grade to earn money to buy the expensive clothes my friends wore, and held dozens of odd jobs throughout high school.
I paid my own way through college in Boston, and for a time I was even homeless. I finally found lodging at a dorm for foreign students at MIT, where I cleaned the house in exchange for my room. I wasn't simply broke the way most college students are broke; I was poor. But I still had all those nice clothes from high school, and I came from a privileged background, so I don't think others saw me as poor. Perhaps more importantly, I didn't see myself as poor. I felt like I belonged in my father's world, and I was determined to get back there eventually.
I learned early how to look rich, even if I wasn't.
After college, I lived in DC. I had a number of friends who were lawyers at white-shoe firms and earned six figures, while I was a research assistant for a newspaper and often bought a one-dollar box of rice from the Chinese takeout place for dinner. Any extra money I could scrape together went toward clothes to wear to the formal dinners I regularly attended for work. When my boss suggested I move overseas and work as a foreign correspondent, I didn't hesitate. I chose South Africa because I wanted to live there while Mandela was president, and in 1996 I left my life behind and moved to Johannesburg.
I met my husband a few weeks later. I was eking out a living as a stringer, staying in a modest cottage, and counting on dates to take me to dinner so I could eat a decent meal. I didn't mind scrounging for money, because I was living my dream as a foreign correspondent. And I was used to scrounging. He was a rising accountant at a big-five firm, and he took me to lots of dinners. We married three years later, by which time he had climbed a few rungs on the corporate ladder, and I was an in-demand writer.
After the birth of our daughter in 2000, my husband took a job in New York and we moved to an affluent town in Connecticut, where I focused almost exclusively on being a wife and mother. Through our daughter's activities, we made friends with a number of couples who were far wealthier. The husbands were hedge fund wizards or had family money, and the wives — all of whom had once had successful careers — stayed home. My female friends were down-to-earth, funny, and outspoken, but I was self-conscious about our relatively modest home and my lack of designer clothes.
I was still a freelance journalist, and paying babysitters was so expensive that my working actually cost us money. But I couldn't conceive of not doing it. I wanted to be able to give my husband gifts that he didn't pay for, but, more than that, the memory of never having enough was ingrained; I needed that financial safety net.
It's amazing how quickly you become accustomed to having money, particularly when you're surrounded by others who do too.
When my husband was recruited for the job in Singapore, we felt like we had won the lottery, literally. We certainly hadn't been poor, but we were always stretched, particularly after we had our son in 2003. Overnight, we went from taking turns seeing movies on Sundays (to save on a sitter) to having a live-in helper. My husband's job came with a generous package that included housing, a car, private school, membership to a private club of our choosing, and a monthly stipend to buy food imported from the US — all in addition to his salary.
For the first time in my life, I didn't have to worry about money. My husband even suggested I stop working and spend my days by the pool at the American Club like the other expat wives. But as much as I liked the pool, I was still ambitious, and I wanted to earn my own money. I got a regular gig writing for a local magazine, and then started my own business importing Jack Rogers shoes from the US. One of my proudest moments during that period was the month I sold so many shoes that I could pay our bills. It happened only once.
It's amazing how quickly you become accustomed to having money, particularly when you're surrounded by others who do too. We had a wide circle of friends from all over the world who had one thing in common: wealth. Soon we were hosting and attending lavish parties, ferrying to Indonesia for the weekend or flying to Phuket during school vacations. When we returned to spend that summer in the US, our helper came with us. Our family flew up and down the East Coast visiting friends, and I carried myself with a new confidence. Finally, I had the same designer clothes as my friends in Connecticut, and I didn't think twice about picking up the check. I had always had close relationships with these women, and they had been very supportive of me, but that summer was the first time I felt like I was one of them. I now realize that I drew that confidence mostly from my financial and social status — both of which came from my husband.
By the time I was standing in DC shaking Obama's hand, I was accustomed to our affluent world, and in many ways I felt completely at home there. It didn't bother me that my husband earned our money, because we were a team, and I was raising our children. But I was still the homeless college student and the kid who had cleaned toilets. No matter how much we had, I needed to work. And somewhere deep down, I felt like we didn't deserve the riches that flowed to us. Before my husband took the job with Citibank, he would say all bankers should be in jail; now he was one of them. Secretly, I feared it would all come crashing down.

And then, of course, it did. But I had always assumed that if the bottom fell out, my husband and I would face it together. In my worst nightmares, I never imagined that the end of my financial security would happen alongside the total devastation of our family.
When my husband broke his news on a warm November day in 2012, I immediately went into survival mode. I was trying to comprehend how he could shatter our lives, while trying to keep myself together and make sure my children would be provided for. While I had always viewed my marriage as a partnership, the reality was that my husband held all the financial cards, and I depended on him completely to support us. We used a joint bank account to run the house, into which he put my monthly stipend. He also gave me cash on the weekends. And if he could have an affair and father a child with another woman, I realized, he might also be capable of simply walking away.
Not knowing if he would continue to pay the mortgage on our expensive home in New Hampshire, let alone provide money for bills and groceries, I opened a separate bank account a few days after he told me about the affair. I applied for a temporary writing and editing position, and got it. I spent much of my days crying in the office bathroom, but I managed to complete the assignment and earn some money of my own. It gave me a badly needed sense of control, but took a huge toll on my children, who were 12 and 9 at the time. They needed me home, so when the job ended, I didn't look for another. I returned instead to full-time freelance writing.
While we began to battle out the issue of temporary support with lawyers, my husband did continue to pay the bills, but without a court order I lived in constant fear. Strangely, though, I was also in denial about my circumstances. My lawyer told me that one of the hardest things for "women like me" to understand was that my life as I knew it was over. When I was riding high, I felt like a cliché, and suddenly I was a different cliché: the middle-aged wife thrown over for a much younger woman. In those early days I was adamant that my children should not have to leave their home, or suffer financially as a result of their father's actions. So we continued to live in much the same way; we stayed in our 5,000-square-foot house in the country, and that first spring we took a trip to our home in Florida.
When I had money, I never gave it a second thought. It was simply there, and I took for granted that it would be there forever.
I assumed, and my female friends insisted, that because I was the aggrieved party, I would get a lot of money in the divorce. That's not how it works. To begin with, in New Hampshire alimony is "rehabilitative," meaning it's only awarded for a few years. Aside from that, my husband was laid off; he landed a new job, but with a lower salary. And then there was the issue of his new child, whom he had to support. It took us nearly four years to complete our divorce, during which time I moved — despite my husband's objections — to a smaller and far less expensive house, and cut back on our spending. Still, as part of our settlement I am required to bring in about $2,000 monthly, and every month is a race to get enough work to meet my obligation. Always, in the back of my mind, is the knowledge that my support will be gradually reduced and, eventually, end.
Once again, I am living in the parallel financial universes of my youth; and now history is repeating itself as my children live that too. A few summers ago, a good friend invited us to her home in the Bahamas. We didn't have to pay for lodging, of course, but we had to pay for everything else, and I was stressed throughout the vacation. One night, when we all went to dinner, I wanted to pick up the check to thank her for her hospitality, and I remember having a mild panic attack as I handed over my nearly maxed-out credit card. I was too embarrassed to say anything. When she invited me down the following summer, I had to decline.
When I had money, I never gave it a second thought. It was simply there, and I took for granted that it would be there forever. I'm now obsessed with money and scrutinize every purchase, no matter how minor. I recently missed seeing a good friend in a play because, by the time I had an extra $20 for the ticket, they were sold out. I'm afraid that when I tell him the reason I missed his performance, he won't believe me, because everyone has an extra $20 in his world — and he still sees me as part of it.
I'd like to be able to say I've learned a valuable lesson: that money doesn't buy happiness and that I'm grateful to be living an authentic and independent, albeit poorer, existence. It's a nice sentiment, but that hasn't been my experience. I hate not having money. Worrying about how I'm going to pay the bills is stressful, and it leaves so little room for thinking about anything else. Money may not buy happiness, but it buys security and peace of mind, and those things support happiness.

The last year we lived in Singapore, I worried that growing up in a luxurious expat bubble would make my children spoiled. Then, when my husband left me, I worried that I wouldn't be able to give them enough. I still struggle with that. I used to be a very hands-on mother — constantly volunteering at school, planning parties and excursions. I had the luxury of focusing my time and attention on my children, and I loved it. But right after my husband left, I was mentally incapable of taking care of them in the same way; for a long time, home-cooked meals were replaced with takeout or frozen pizza. Thankfully those days are over, but now, to make ends meet, I often work seven days a week.
I don't want my husband back, but there are many times when I do want my old life back. When my children see photos on Facebook of families they grew up with enjoying an exotic vacation at a five-star hotel, I know they are jealous — not of the luxury, but of being an intact family. All three of us would give every penny we ever spent to have that again. ●
Jaimie Seaton is a New England–based writer and journalist. Her reported stories and essays have appeared in numerous publications, including Newsweek, the Washington Post and O Magazine.