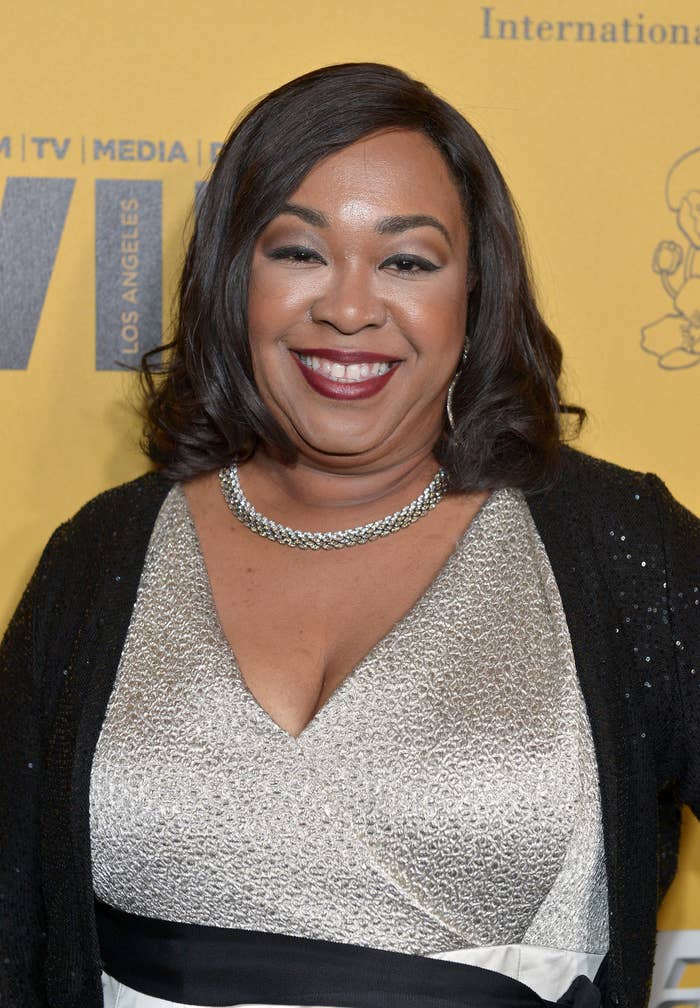 The first sentence of the New York Times television critic Alessandra Stanley's piece on the new ABC series How to Get Away With Murder, titled "Wrought in Their Creator's Image," reads: "When Shonda Rhimes writes her autobiography, it should be called 'How to Get Away With Being an Angry Black Woman.'"
The article centers on the evolution of black female characters on television, but specifically those on Rhimes' series — Miranda Bailey (Chandra Wilson) on Grey's Anatomy, Olivia Pope (Kerry Washington) on Scandal, and the latest addition of Annalise Keating, played by Viola Davis, on How to Get Away With Murder. Stanley praises Rhimes for doing "more to reset the image of African-American women on television than anyone since Oprah Winfrey" and notes that, "even when her heroine is the only nonwhite person in the room, it is the last thing she or anyone around her notices or cares about."
But the critic uses the phrase "Angry Black Woman" on more than one occasion, saying Rhimes "has embraced the trite but persistent caricature of the Angry Black Woman, recast it in her own image and made it enviable," which is something Rhimes herself took to Twitter to respond to, noting specifically that Murder was created by Pete Nowalk.
Joshua Malina and Bellamy Young, who star on Scandal, also tweeted about Stanley's reference to Rhimes as an "angry black woman."
Rhimes also responded to Stanley referring to her as "a romance writer" in the following passage: "Ms. Rhimes is a romance writer who understands the need for more spice than sugar; her heroines are mysterious, complicated and extravagantly flawed, often deeply and interestingly. They struggle with everything except their own identities, so unconcerned about race that it is barely ever mentioned."
When reached for comment regarding Rhimes' tweets, Stanley told BuzzFeed News, "The whole point of the piece — once you read past the first 140 characters — is to praise Shonda Rhimes for pushing back so successfully on a tiresome but insidious stereotype."