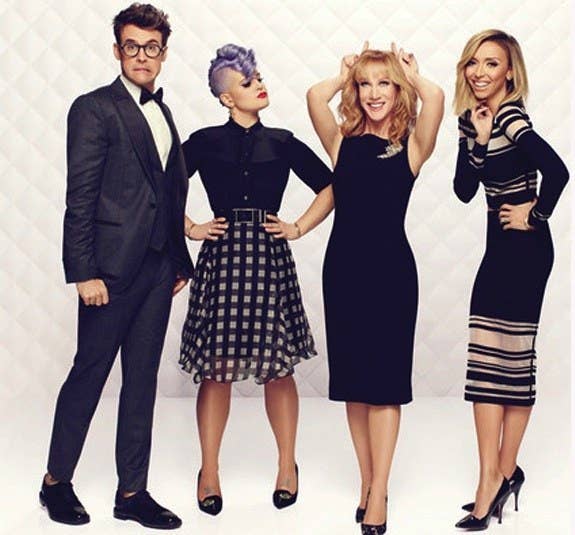 Kelly Osbourne has left E!'s Fashion Police, the network has confirmed.
"Kelly Osbourne is departing E!'s Fashion Police to pursue other opportunities, and we would like to thank her for her many contributions to the series over the past five years, during which time the show became a hit with viewers," E! said in a statement. "Fashion Police will return, as scheduled, on Friday, March 30th at 9:00 p.m. and no decisions have been made on her replacement."
According to TMZ, which first reported the story, the co-host left the series on Friday.
Osbourne had been threatening to leave the series publicly since her co-host Giuliana Rancic received backlash earlier this week after commenting that young actor Zendaya's dreadlocks at the Oscars made it look like she smelled like "patchouli oil." Off-camera, a fellow co-host replied, "Or weed?" Many believed that comment came from Osbourne, who then spoke out online.
Soon afterward, Rancic released a video message, apologizing to Zendaya "and anyone else out there that [she had] hurt." Osbourne later tweeted, "It takes a strong women to apologize & makes a forgiving women even stronger! #ThisTooShallPass."
The following day, on Access Hollywood Live, co-host Billy Bush, who also works for NBC Universal, said the joke was written by a Fashion Police writer, not Rancic herself.
According to TMZ, there had been tension between Osbourne and the Fashion Police producers long before the Rancic controversy. She was reportedly "unhappy with the way the show was being produced" since the first episode they taped following the death of Joan Rivers.
Osbourne's representative did not immediately reply to BuzzFeed News' request for comment.