Elisabeth Moss Says That "True Detective" Casting Talk Is "100% Rumor"
"Everybody knew far more about this than I ever did," the Mad Men actor told BuzzFeed News.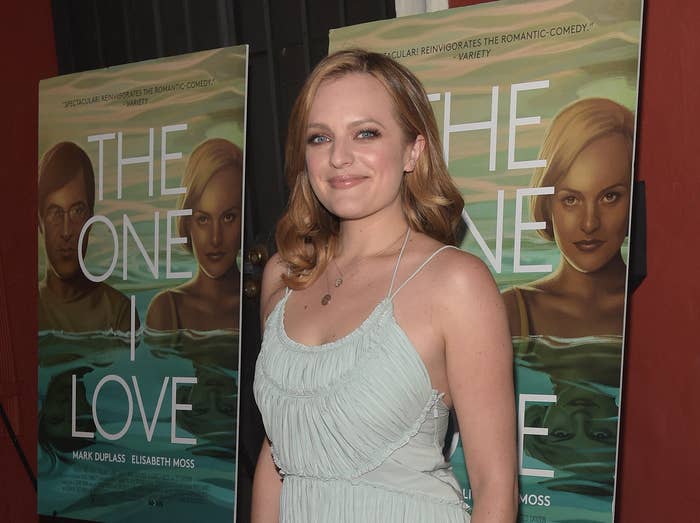 The casting rumors surrounding the second season of HBO's True Detective have persisted for months now and though they were partially put to rest when the premium cable network confirmed Colin Farrell and Vince Vaughn had signed on last week, the question about who will play a female cop on Season 2 of the Nic Pizzolatto-created drama remains.
The Notebook star Rachel McAdams and Mad Men's Elisabeth Moss have been two of the most often discussed actors allegedly vying for the part, but Moss told BuzzFeed News in a phone interview that there's very little truth to those rumors.
"Literally, someone turned around to me in a car and got an email and was like, 'Are you on True Detective?' And I was like, 'What are you talking about?' I was like, 'No. I don't think so.' And I had to go ask my team, 'What's happening with this? Is this, like, a thing?'" she said with a laugh while promoting her new film Listen Up Philip. "It's totally just a rumor. Actors are talked about when you're casting something. But everybody knew far more about this than I ever did. I had to go ask! Like, I read the article and had to go ask my team. So it's 100% a rumor."
Still, Moss, who wrapped up her run as Peggy Olson on Mad Men earlier this year (though the second half of the seventh and final season won't air until 2015), isn't avoiding a role on television. "I'm definitely open to doing television again. I think I might pause a second before getting into an episodic kind of thing like Mad Men where it's that kind of run because it is a lot and I want to try my hand at a couple other things," she said, "but I definitely, definitely am open to doing more."
"To me, it's where a lot of the really great material is," Moss continued. "And right now, I feel really lucky because we live in this place where, as actors, it doesn't matter. You can do a miniseries, you can do episodic, you can do theater, you can do big films, you can do small films. It doesn't really matter. It's all great stuff. I love that there are no lines anymore because I remember when there were. I can't tell you how many times I walk past a billboard or something and I see some really famous movie star doing a TV show now. And I'm like, They're doing a TV show?! It's truly amazing and it did not used to be like that. There's just such great crossover now and I love it. There shouldn't be any lines."