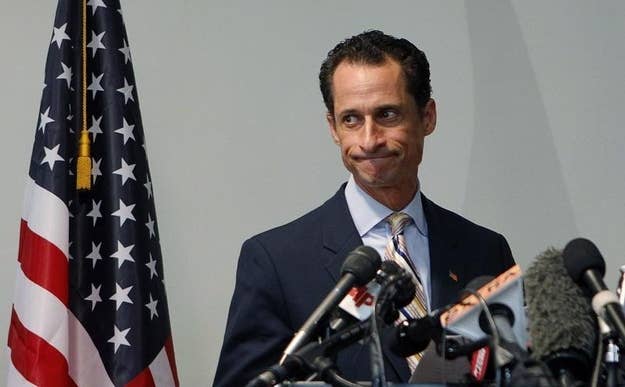 Former Congressman Anthony Weiner's former admakers — the same firm that made many of President Barack Obama's campaign ads — won't work with him in his likely 2013 campaign for mayor of New York, the New York Times reported Thursday.
But the firm, GMMB, has also been doing work for another candidate: New York City Comptroller John Liu, whose campaign has been hobbled by the convictions of two top aides in illegal fundraising schemes. Weiner, for his part, is attempting a comeback the scandal that ended his congressional career, in which he sent graphic pictures to women he met on Facebook.
Liu paid GMMB $57,475 in March for radio ad placement, according to a campaign finance report. GMMB's Anson Kaye (a former Weiner campaign aide) said the money was spent on media placement, which is separate from the firm's creative and strategy side.
"We haven't produced any spots for Liu and aren't going to," Kaye, told BuzzFeed in an email.
Weiner's nascent campaign has barely begun A review of his campaign filings show he spent just over $12,400 between March 12 and May 11. Other than hiring a playwright, Jessica Provenz, to update a set of policy proposals, Weiner spent most of his money on office rent and other minor expenses.
In contrast, Weiner's top mayoral contenders (if he does decide to run) spent hundreds of thousands on their campaigns.
City Council Speaker Christine Quinn, NYC Public Advocate Bill de Blasio and Liu all spent more than $200,000 in the last two months. Republican candidate Joseph Lhota spent more than $300,000.
And John Catsimatidis, a billionaire supermarket magnate, spent more than $600,000 out of his own pocket. He is not participating in New York City's public match program and thus is not limited by its fundraising and spending limits.
These candidates, other than Catsimatidis, also raised hundreds of thousands of dollars during the filling period, while Weiner raised $0.