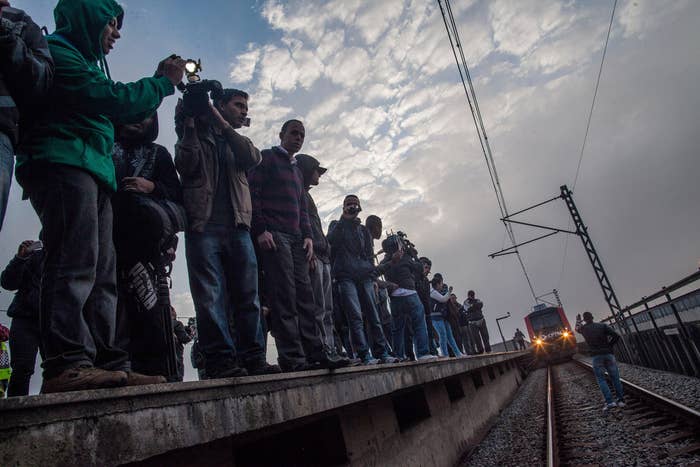 A day into the São Paulo subway strikes, protesters and police clashed inside a closed metro station.
After protesters refused to leave, police shot rubber bullets and beat protesters back with their batons.
"Put the gun down," one protester said. "There are only workers here. We're workers just like you."
Another video shows protesters breaking down and hopping over station barricades.
A representative of the striking union said at least one employee was arrested during the confrontation.