UAW Is Challenging The Volkswagen Election Results
They claim Gov. Bill Haslam, Sen. Bob Corker, and others engaged in a "coordinated and widely publicized coercive campaign" against the union.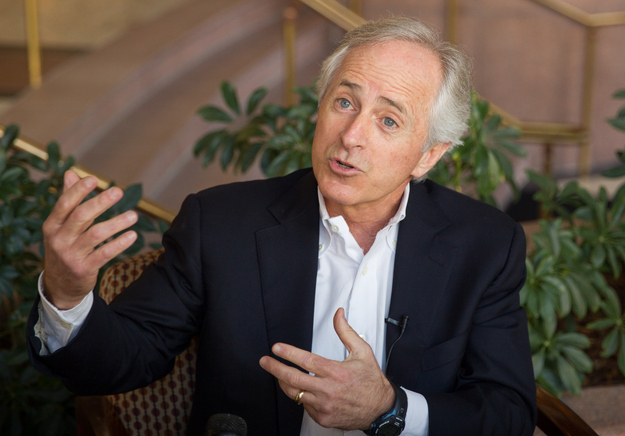 WASHINGTON —The United Auto Workers filed an objection with the National Labor Relations Board Friday claiming the election it lost last week at a Chattanooga, Tenn., Volkswagen plant was interfered with by outside groups and lawmakers.
The union says Tennessee Gov. Bill Haslam, Sen. Bob Corker, Grover Norquist, and others engaged in a "coordinated and widely publicized coercive campaign" to encourage votes against joining the union. The final tally was 712 votes against and 626 votes in favor.
If successful, the NLRB could set aside the election results and order a new one.
"It's an outrage that politically motivated third parties threatened the economic future of this facility and the opportunity for workers to create a successful operating model that that would grow jobs in Tennessee," said UAW President Bob King. "It is extraordinary interference in the private decision of workers to have a U.S. senator, a governor and leaders of the state legislature threaten the company with the denial of economic incentives and workers with a loss of product. We're committed to standing with the Volkswagen workers to ensure that their right to have a fair vote without coercion and interference is protected."
In the days leading up to the election, state legislators threatened that if workers voted to join the union, the plant might lose out on important state incentives.
In addition to that, Corker claimed that if workers voted against the union, VW would manufacture their new SUV at the Chattanooga plant — a claim he doubled down on in a statement released today. VW is also considering manufacturing the new product at a plant in Mexico.
VW has said the vote will not affect their decision.
"The workers at Chattanooga's Volkswagen plant spoke very clearly last week, so we are disappointed the UAW is ignoring their decision and has filed this objection. Unfortunately, I have to assume that today's action may slow down Volkswagen's final discussions on the new SUV line," Corker said in a statement. "This complaint affirms the point many of us have been making: that the UAW is only interested in its own survival and not the interests of the great employees at Chattanooga's Volkswagen facility nor the company for which they work."
Former NLRB Chairman William Gould said he thinks at first glance the UAW has a chance of winning appeal, but it will depend heavily on when VW actually responded to Corker's claims about votes affecting their decision to manufacture the SUV.
"It's going to depend upon both the timing of Volkswagen's repudiation and the extensiveness of the threats by state legislatures," Gould said.