Top Teachers' Union Is Set To Spend More In 2014 Than It Has On Any Other Election
In 2008, AFT spent more than $8.2 million on federal races. UPDATE: An AFT official says the union expects to spend more than $20 million this cycle.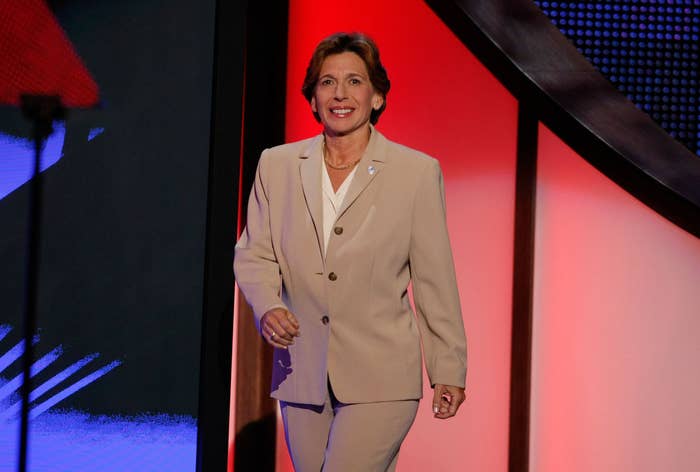 WASHINGTON — The American Federation of Teachers is set to spend more for Democrats ahead of the November midterm elections than it has on any other election cycle, including presidential years.
Speaking with reporters Monday, AFT President Randi Weingarten laid out the union's strategy leading up to November, where she said the union is "on the path" to spend more than it ever has.
The strategy focuses heavily on gubernatorial races, but also keys in on select Senate seats the union thinks it can help protect as Democrats vie to retain control of the upper chamber.
According to OpenSecrets.org, the AFT spent more than $8.2 million in the 2008 election cycle.
Weingarten singled out particular races she is concerned about that the union will focus on, including Mark Begich's bid in Alaska, Gary Peters' bid in Michigan and Al Franken's tighter-than-expected race in Minnesota.
Like other unions, Weingarten said they've partnered with the Senate Majority PAC, which focuses on keeping Democratic control of the Senate, while also putting people on the ground in states where they have large membership to try and retain or win governorships for Democrats.
The union will focus in particular on gubernatorial races in Michigan, Wisconsin, Illinois, Pennsylvania, Florida, and Connecticut.
"Basically, Washington will be immobilized if Democrats don't keep control of the Senate," Weingarten said.
An AFT official emails the union is "on track to spend more than $20 million this cycle to try to dial back some of the damage done by the cuts to public education and public services and elect people who will fight for kids, families and communities."