The Next Two Big Battles Over Unions Are In Alabama and South Carolina
Can unions rise again in the South? The labor world will be watching as one union tries to organize the plants of two major commercial jet companies — one in South Carolina and the other in Alabama.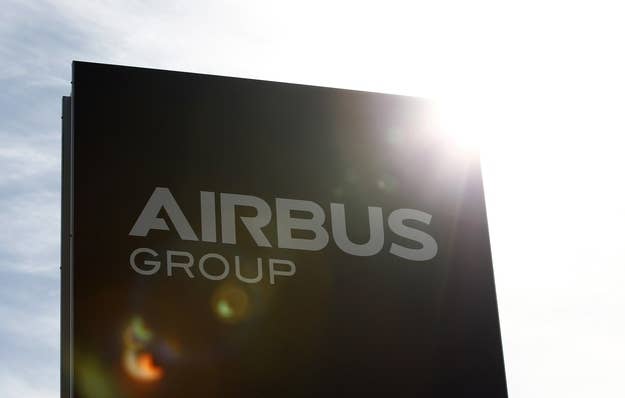 WASHINGTON — After a stinging defeat in Tennessee, organized labor is ready for another fight in the South. Or two.
Over the next several months, the International Association of Machinists will try to unionize workers at the plants of two commercial jet giants — a Boeing plant in South Carolina and a still-in-construction Airbus plant in Alabama.
The labor world will be watching IAM closely to see if it can succeed in the South, especially after the United Auto Workers lost a contentious election at a Volkswagen plant in Chattanooga, one the results of which the union is still challenging.
It's early in the process, and no timeline has been established for either plant, but some signs of how things might shape up are beginning to emerge.
An IAM official said that after early talks with Airbus, which is based in France, the company has shown no resistance to an organized workforce. UAW had high hopes it could win in Chattanooga partly because Volkswagen also did not oppose unionization.
But Boeing could prove a tougher challenge.
"At Boeing they have stated, echoing [South Carolina Gov. Nikki Haley's] comments, they didn't think a union was needed or wanted," IAM spokesman Frank Larkin said.
Haley recently said unions would "taint the water" and companies with unionized workers, like Ford and General Motors, should stay away.
However, it isn't quite that simple with Boeing, which has a long history with the IAM. In 2009, Boeing was deciding between the South Carolina plant and its plant in Everett, Wash., to build a second 787 Dreamliner assembly line. Both plants at the time were unionized.
Workers in South Carolina eventually voted to decertify with the IAM, and ultimately landed the assembly line.
Now the South Carolina plant works with the unionized Washington state plant to build 787s, but has been plagued with production issues. Washington state workers have blamed the issues on the non-union South Carolina workers.
"The atmosphere is intense," Larkin said.
Neither Boeing nor Airbus returned BuzzFeed's request for comment.
For the Airbus plant in Mobile, Ala., the situation is more open.
For one, it won't even be ready to churn out planes for about a year or so, according to Larkin, and hiring won't start for several months.
But Larkin says the union has 7,000 members in the state and will do all it can to set up a strong base before it starts a concentrated campaign.
Though in no way a union-friendly state, last year Alabama had some of the largest growth in union workforce of any state in the country.
The IAM hasn't yet set a timeline for either plant, but at Boeing there are employees already filling out union cards. The union does not know, and will not say, how many cards have been filled so far.
Ahead of their own battles, the IAM is looking at what the UAW did wrong to try to shore up their own game plan. In Tennessee the opposition was loud and clear. Sen. Bob Corker and Gov. Bill Haslam to Grover Norquist and state lawmakers all chimed in during the final hours to squash the union. The problem, Larkin argues, was that there weren't enough outside voices trying to counter the opposition.
As elections draw closer and opposition becomes more fierce, Larkin said to look for the IAM to flaunt its own political power to fight the swath of anti-union rhetoric he expects to be present.
"I'm not so sure every time there was a negative thing said there shouldn't have been a positive voice to counteract it," Larkin said.
AFL-CIO Director of Organizing Elizabeth Bunn said that even with the result in Tennessee, workers aren't organizing in the South to try to reclaim the region for labor. Workers organize, she said, because they want to improve their lives and their working conditions.
Bunn noted that despite strong opposition, the South has its fair share of unionized labor, even in South Carolina where many of the port workers are union. She also pointed to nurses in hospitals across the South that have unionized.
"I don't want to dismiss as irrelevant or uninteresting what happened in the Volkswagen election," she said. "But I think it tells a small story about what's happening with workers in the South."