New York Congressman Michael Grimm Pleads Guilty To Tax Evasion, Won't Step Down
Grimm faces up to three years in prison. He'll be sentenced June 8.
New York Republican Rep. Michael Grimm pleaded guilty to one count of tax evasion Tuesday, casting doubt on his ability to continue to serve in Congress.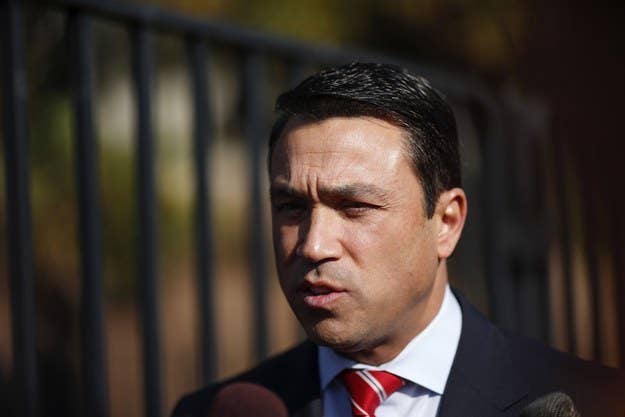 In April, Grimm was charged on 20 federal counts that included misreporting $1 million of income and wages in relation to a restaurant he co-owned called Healthalicious. He was also charged with hiring undocumented immigrants and mail fraud.
Grimm faces up to three years in prison, and as part of his guilty plea, agreed to pay restitution to the Internal Revenue Service (IRS), the New York State Department of Taxation and Finance, and the New York State Insurance Fund (NYSIF).
Grimm had initially pleaded not guilty to all counts.
Outside court on Tuesday, Grimm told reporters he wouldn't resign, reiterating his campaign promise to stay on "as long as I am able to serve."
Democrats have rallied against Grimm, calling for him to resign.
But House Speaker John Boehner and his leadership team have so far remained silent on how they'll respond.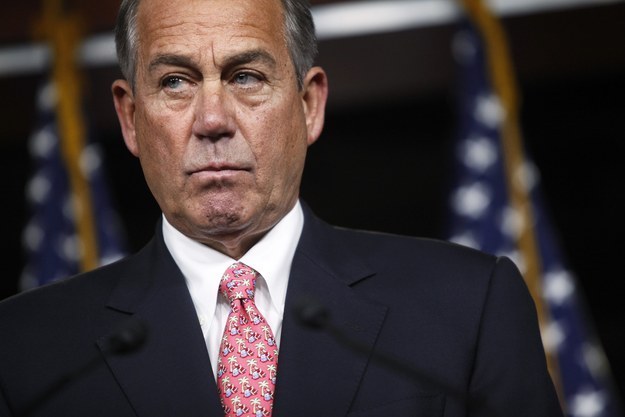 "We won't have any announcements until the Speaker discusses the matter with Mr. Grimm," said Michael Steel, a spokesman for Boehner.
During the campaign trail, Grimm said if he was "unable to serve" he would step down from Congress. Though technically, if he does avoid jail time, Grimm could carry out his term.
Boehner can't necessarily force Grimm out, but he could strongly encourage him to resign. Having a felon cast votes as a member of their caucus would be a politically difficult situation for Republicans to navigate.
A senior GOP aide, however, pushed back against calls by Democrats to strong-arm Grimm out of office.
"After standing behind Reps. Bill Jefferson, Charlie Rangel, Jack Murtha, and many others, Rep. Pelosi has zero credibility of these issues," the aide said in an email to BuzzFeed News.
Rep. Debbie Wasserman Schultz, the chairwoman of the Democratic National Committee, said Boehner and Republican National Committee Chairman Reince Priebus' lack of response to Grimm's plea is "baffling."
"Michael Grimm's guilty plea to a felony and admission that he violated the public trust disqualifies him from serving one more minute in office," Wasserman Schultz said.
Grimm, a former FBI agent and Marine, has had a career filled with peaks and valleys.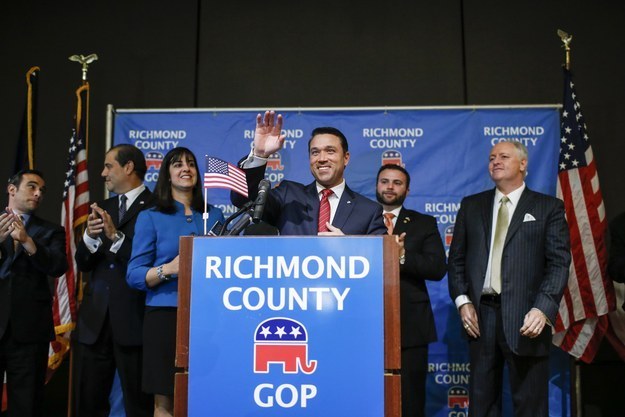 He made headlines earlier this year when he threatened to throw a reporter off a balcony and break him in half, "like a boy."
But Grimm is well-liked by his constituents, who come from Staten Island and Brooklyn. After Hurricane Sandy, he broke with a large portion of his party to fight for federal funding.
He won his November reelection campaign easily with a 55-42 margin.
Grimm's sentencing is scheduled for June 8.
Read the full press release from the U.S. Attorney's Office:
Download PDF