Mayors Against Illegal Guns Website Is Hosted On NYC Government Servers
The coalition of more than 950 mayors who support stronger gun legislation hosts its website on New York City government servers, which some say poses security, ethical and, possibly, legal challenges.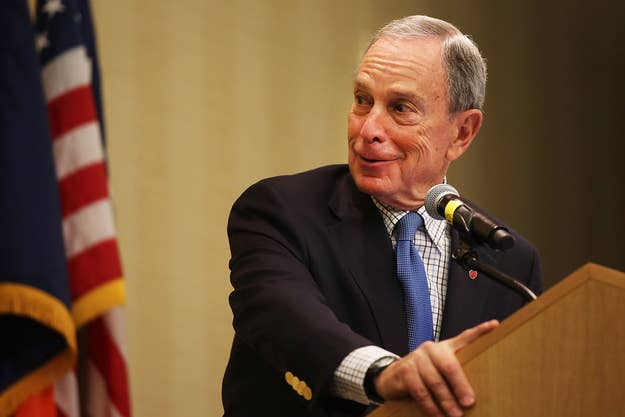 The website for Mayors Against Illegal Guns, the anti-gun, pro-background check coalition of more than 950 mayors spearheaded by New York City Mayor Michael Bloomberg and Boston Mayor Thomas Menino, is hosted on New York City government servers, according to blogger John Ekdahl and confirmed by BuzzFeed. The revelation puts the city and the group in an ambiguous legal and ethical conundrum.
Some experts from good government groups argued groups such as MAIG should be kept separate from government no matter what.
"Lobbying groups, no matter how laudable the cause they advocate for, should maintain and host their own websites," John Kaehny, executive director of Reinvent Albany, a group which advocates for technology and transparency in New York government, said in a statement. "If a web page is part of a mayoral or city initiative, it should be clearly labeled with the NYC logo so the public understands it belongs to their city government. If something isn't a city initiative, its website shouldn't be maintained and hosted by the city."
But Bloomberg spokesman Marc La Vorgna said mayors have the right to decide what is in the best interest of the city and therefore there's no conflict of interest in the city hosting the group's website.
"Whoever is mayor of any city gets to decide what the legislative priorities are of that city on the local, state or federal level," La Vorgna said.
Others pointed out that there is some ambiguity in the law, and it's unclear whether there's any legal violation or conflict of interest.
"It's appearance raises questions," said Gene Russianoff of the New York Public Interest Research Group.
A spokesperson from MAIG didn't immediately return a request for comment.
The extent to which city resources have been diverted to maintaining the website remains unclear, though an independent information technology expert estimated the website would cost roughly $1,000 a month to maintain.