On Tuesday, Vice President Joe Biden swore in members of the Senate that were either newly elected or reelected. As is the custom, senators are joined by their families for a photo op after the ceremony.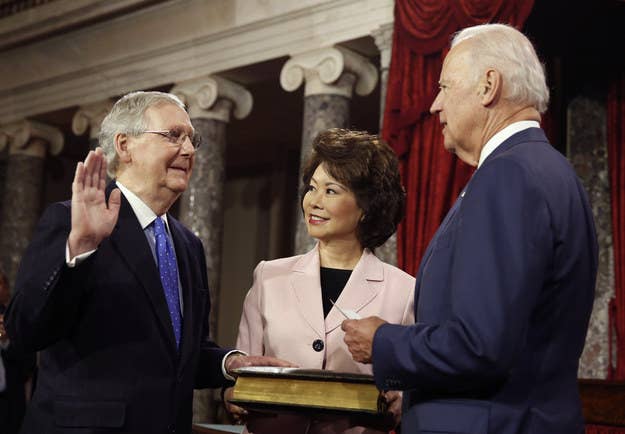 As has also become the custom, Biden jokes around with the family, often giving some members a hug or kiss.
But Sen. Chris Coons' daughter wasn't fully into Biden's charm.
After Biden inaudibly whispered something in her ear for a few seconds, he went in for the kiss. And it didn't quite go as planned.
No. Contact. Made.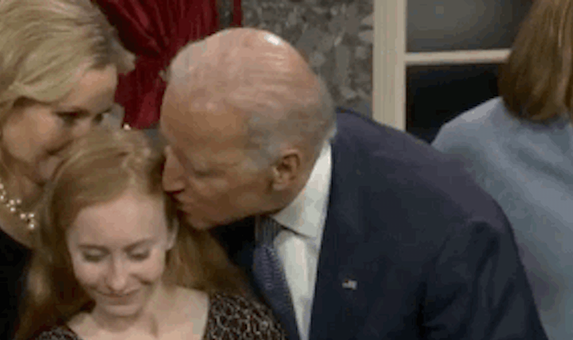 Watch the awkward interaction here.