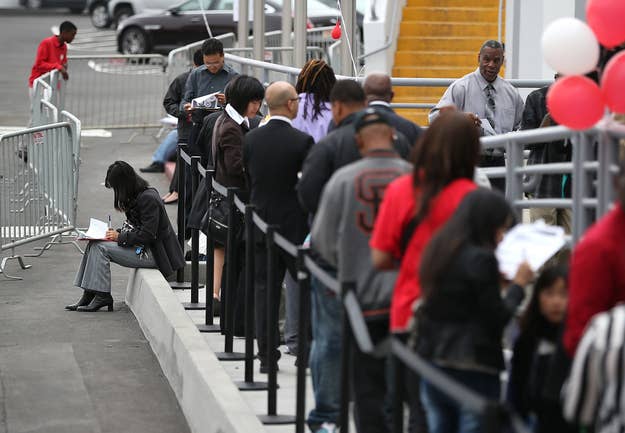 About 1.3 million long-term unemployed Americans will stop receiving federal unemployment benefits beginning Saturday, the consequence over a debate in Washington about the size and role of government.
House Republicans have refused to fund the Emergency Unemployment Compensation Program, which provides federal funds to job seekers who have exhausted their state benefits saying they won't approve money for the program without a way to offset the cost that doesn't include more taxes. Democrats have asked for a three-month extension while Congress debates the issue. A procedural vote for the short-term extension is scheduled for Jan. 6 in the Senate. Since the benefits were put in place in 2008, Congress has extended the program 11 times.
BuzzFeed spoke with several people who will lose their benefits on Saturday to see how it will affect their lives.
The contact information for the interview subjects was provided to BuzzFeed by MomsRising and the National Employment Law Project. The interviews have been edited for brevity and clarity.
Bruce and Celeste Leibowitz — Brooklyn, N.Y.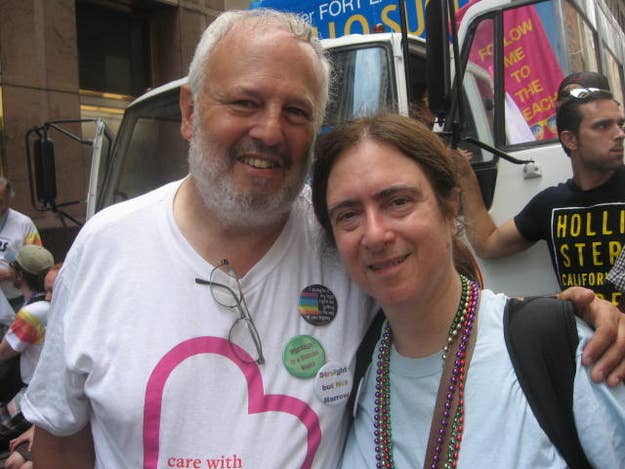 In 2009, Bruce Leibowitz was laid off from his job at the National Envelope Corporation in Long Island City, N.Y. Since then he's struggled to find long-term employment. He's held several odd jobs since, but none have lasted. He's been on unemployment three of the last five years, supported in part by his wife, Celeste, who works as a freelance fundraiser.

"We're managing but we have to be very frugal," Celeste said. "We do go out with friends but there's a lot of things we don't spend money on. I don't buy books; I get everything from the library. We go to maybe one movie a year. Basically we are in a holding pattern where we are making it, but we really can't do without that unemployment money."
"For all of the problems we're going through, we're sort of holding on. This is going to be the thing that throws us over the edge, but we're surviving for now," Bruce said. "I was getting good money [at my old job], about $67,000 a year. Thank god we had enough caution up to a certain point. People earning $30,000, $35,000 — they've already been pushed over the edge. It's just a shame."
"If I can do anything just to bring in some cash, I'll do it. I'm turning 62 at the end of January. My wife and I are really trying to avoid going into Social Security at 62 because benefits are at the lowest point there. We're trying to hold off until 64 or 65, but I don't know if I'll make it that far."
Randy Russo — Chicago, Ill.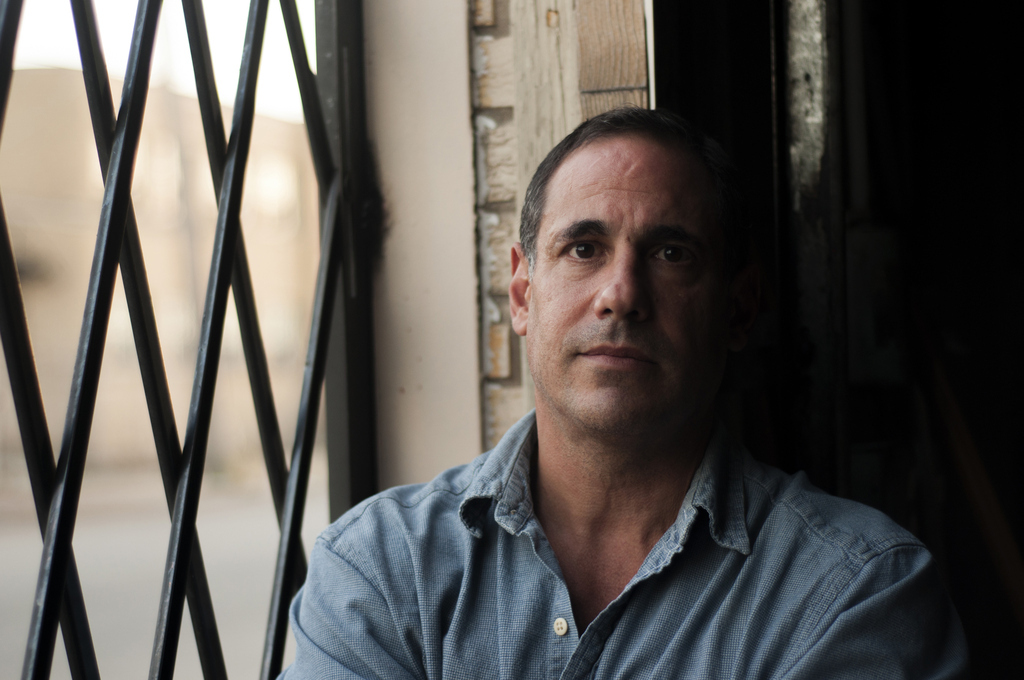 Randy Russo, 50, lost his job as a design project manager in March. Dipping into his savings, Russo attends web design classes under the Work Investment Act (WIA), trying to improve his employment odds. He's worked in the graphics field for the last 35 years, but the job requirements have changed since he started. It took four months just to be approved for the WIA program and it'll take another several months to complete. Until then, he's looked for part-time work that's been tough to come by.
"It's a slow drip. Obviously you're not making what you used to make. From day one your losing money from your savings.
"It's a matter of months [before my savings run out]. Maybe four months. There's not a damn thing I can do. You're sort of just dangling there. And obviously you're trying your best, but it's a situation where you can't confuse activity with accomplishment. The stakes are so high."
"When you consider we're spending hundreds of billions of dollars a week we're spending in Afghanistan, Iraq too, when you consider just extending the unemployment for 1.3 million people it's just $25 billion. When you look at it from that aspect, someone who's worked for 35 years, who is going to school… there's no validity other than greed in terms of our politicians taking campaign contributions from these causes.
"It's an entire game changer. No longer can you just say I'll cut my heat down to 50 degrees during the day. I don't drive, I buy the cheapest groceries, the cheapest meals. You can live with the those things, but now we're talking about not having a roof over your head. When you can't pay for your house there is no frugality. That's it."
"I think it's unconscionable on a human level."
Candace Stewart — Aurora, Colo.
Candace Stewart, 58, was fired from her job as a quality control inspector in April over the claim she pushed a co-worker (she disputes the claim). She's sent out hundreds of résumés since, but has been unable to find work.

"I get more and more nervous and more and more scared. And then you get depressed and you get angry. I'm not sleeping; I wake up 10 to 15 times a night shaking because you don't know what to do. I'm scared. You go to the unemployment office but they can't really help you if there's no jobs."
"Just give me a break so I can find a job. What good does it do? [Is Congress] trying to punish people because they can't find jobs? That's how I view it. And it makes me mad. The majority of people are looking and they shouldn't be punished. It's emergency unemployment for a reason — it's an emergency. They are putting two people out of a house here, not just me. They don't realize how many people are affected by this.
"I emailed my congressman. I am looking everyday for a job. I don't want the money so I can sit on my hands. I need the money so I can live, so I can eat, so I can keep my house. But I just get a form letter that says what he supports and what he'll do.
"Three days after Christmas and you're cutting us off? They don't understand. They act like we're not trying. We are trying. I've been trying for six months. If they don't do something, probably in the next three months, I'll have to sell this house. But I still won't have a job. I'll have money to survive, but that's it."
Lillian Humphrey — Baltimore, Md.
Lillian Humphrey, 62, has struggled to find work the past year. She thought she would be hired for seasonal work that involved handling photography equipment in April, but osteoporosis prevented her from obtaining medical clearance. After her son George was diagnosed with arachnoiditis, he could no longer work. Humphrey handled all his medical expenses for more than five years until his death at age 39. She ultimately filed for Chapter 11 bankruptcy in 2005, marring her credit history and, she believes, making companies second-guess her as a potential hire. Her savings now are down to $4,000 from $15,000.
"If the unemployment doesn't continue then I will have to put in for Social Security. Even that's not enough to live on. I'd hate to lose my house, I've had it for 20 years — well, February 2014 will be 20 years — and I got another 10 to go [on my mortgage]."
"They say age doesn't have anything to do with it but I know darn well it does. And that's where I am. Other than having osteoporosis, well my knees are aching a bit, that could be something that could be fixed but I don't know. But I don't have any income that's going to pay for all that. If my mortgage was paid it would be one thing, it would be a little easier for me. But unfortunately it's not.
"I don't know what it is. I'm a good worker; I'm a devoted worker. I was interested in learning medical billing and coding, but [people helping with my job search] said that was not a good career to go into at this point. Even if I go to school for it, places only hire people with experience.
"Here, I've worked all my life. For 40 something years paying my taxes, putting into the unemployment and so forth, and they're willing to just let me lose everything?"
Kerstin Foster — Naugatuck, Conn.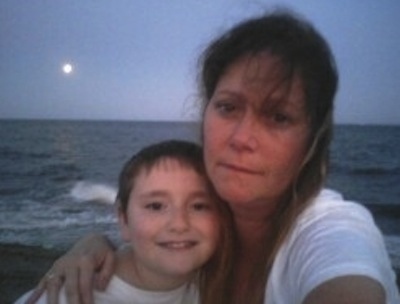 Kerstin Foster, 45, expects to start work as an office administrator for a civil engineering company on Feb. 1, though she says that date can be pushed back at any time. Her last contract ended in January, and she hasn't found work since. She has lived off emergency unemployment benefits and the $120 per week she gets in child support for her 13-year-old son; she also supports her 23-year-old son, who lives with her and has also been unable to find work.
"Even the four weeks without money would set me back. I don't have any savings; I don't have anyone I can borrow from. I've been on my own basically since I'm 18 and there isn't anyone I can ask for money.
"Things are going to change drastically because, I hate to say it, but I'm going to have to go down to social services for food. It's going to humble me. My son is hungry and I can't feed him. I might lose my car. I'm not going to have a phone for people to contact me when I am looking for a job. It's going to be hard. This is just hard. To not even be able to give your son anything when he's hungry. We're all scared, every one of us. Not just me.
"I keep a roof over our head. There's food — maybe not steaks, but there's food. [It's] keeping our head just above the water, you know. We're all about to drown. The 1.3 million of us are about to drown."