Eight DREAMer Activists Arrested Outside DNC Conference
Arrests come as part of a growing campaign targeting Hillary Clinton.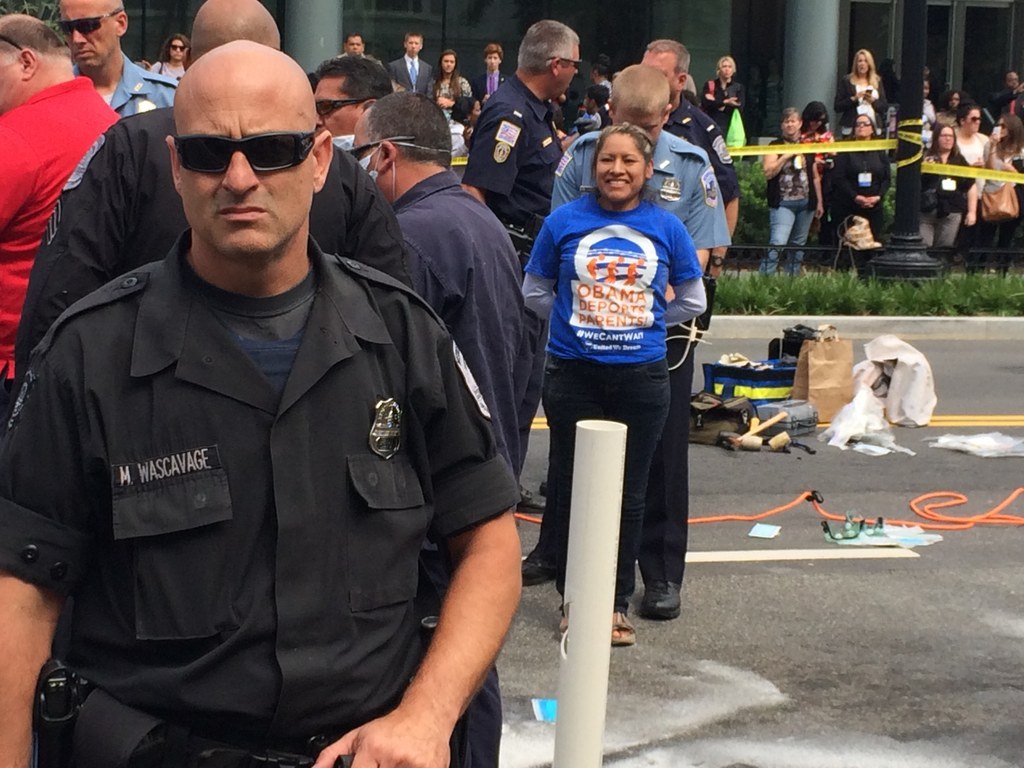 WASHINGTON — Eight DREAMer activists were arrested outside a Democratic National Committee event by D.C. police Friday afternoon as part of a protest of President Obama's decision to delay changing deportation policies until after the November election.
The arrests came as former Secretary of State and presumptive presidential candidate Hillary Clinton was speaking at the DNC's Women's Leadership Forum, and marks the third time DREAMers have been arrested at events featuring Clinton.
Clinton has largely avoided the controversy over deportations, and has thus far refused to engage activists, even when they get within ear shot.
Friday's protest was no different: while police were arresting protestors outside, Clinton was making her pitch to Democratic activists to reengage in the political process before election day, urging them to get out and vote come November, particularly for Democratic women on the ballot.
Recently, Obama announced he would delay signing any executive actions relating to immigration and deportations until after the midterm elections. The move was a political calculation to try and protect vulenerable Senate Democrats and ultimately, the party's control of the upper chamber.