D.C. Walmart Sign Says English Speakers Can Bring More Items Into The Fast Checkout Lane
"It was an honest mistake," Wal-Mart corporate spokeswoman Kayla Whaling told BuzzFeed.
This photo from the "Speedy Checkout" lane at the Walmart on H Street in Washington, D.C., was tweeted out Monday morning. The sign contains the same message in both English and Spanish, except for one key difference.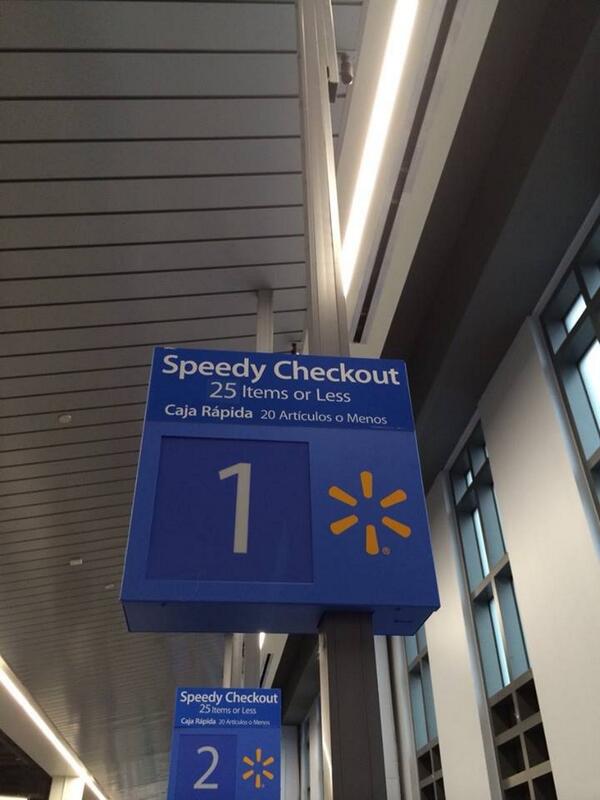 The English part of the sign says customers can bring 25 items while the Spanish part only allows for 20 items.
It's still unclear how the mixup occurred and who was responsible for it.
BuzzFeed asked Wal-Mart spokeswoman Kayla Whaling why there was a difference between the two languages. Whaling thanked BuzzFeed for bringing the issue to her attention and said the labeling was "an honest mistake" that the store was already fixing.
Whaling said both languages should have allowed for 25 items and it was not company policy to let English speakers bring more items to the Speedy Checkout lane than non-English speakers.
"The store has not received any other complaints from customers," Whaling said.
The Walmart on H Street opened in December 2013.