Boehner: Americans "Deserve More Answers" On Eric Garner's Death
Boehner said he hasn't ruled out congressional hearings on the case.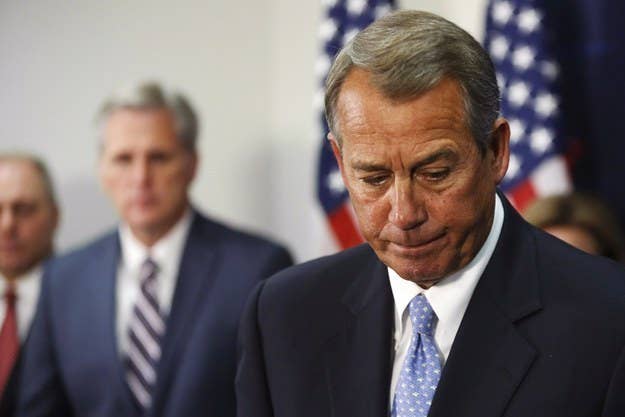 WASHINGTON — House Speaker John Boehner said Thursday that Americans "deserve more answers" about the circumstances surrounding the death of Eric Garner.
"The American people deserve more answers about what really happened here," Boehner said. "And was our system of justice handled properly?"
Boehner added he hasn't ruled out holding congressional hearings on the matter.
Garner died after being placed in an apparent chokehold by a New York police officer during an arrest earlier this year. The event was captured on video by witnesses. On Wednesday, a grand jury decided not to indict the officer involved in the case.
The Department of Justice is launching its own investigation into the case.
Boehner's statement puts him at odds with two New York House Republicans who sided with the grand jury in statements released Wednesday.
"There's no question that this grand jury had an immensely difficult task before them, but I have full faith that their judgment was fair and reasoned and I applaud DA Donovan for overseeing this case with the utmost integrity," Staten Island Rep. Michael Grimm said in a statement.
"While the death of Eric Garner was tragic, all New Yorkers should respect the decision of the Staten Island grand jury not to indict NYPD Officer Daniel Pantaleo," Rep. Peter King wrote on Facebook. "During this tense time in New York, it must be noted and remembered that no organization has done more to safeguard the lives of young African Americans in New York City than the NYPD."