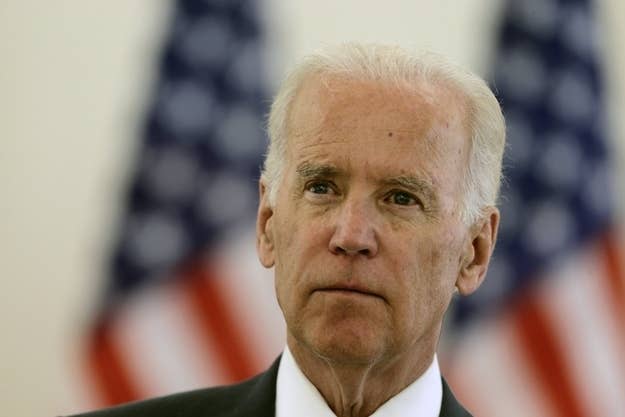 WASHINGTON — Vice President Joe Biden argued overhauling the nation's immigration laws will not only bolster the U.S. economy but help win "respect" from other countries in the Western Hemisphere.
"When we pass this you're going to see a different perspective," Biden said. "Respect is a two-way street and this issue is central to our foreign policy."
Biden was the keynote speaker at the United States Hispanic Chamber of Commerce's Legislative Summit on Wednesday.
House Minority Leader Nancy Pelosi, who spoke just before the vice president, said she "desperately" wants to pass new immigration laws this year and implied she would be willing to sacrifice more seats in the House to do it.
"I believe it is more important to pass comprehensive immigration reform to me and to my caucus than to win the election in November," she said.
Pelosi added she would be willing to make any compromise necessary except on the inclusion of a path to citizenship for undocumented immigrants — a key division between Democrats and Republicans.
The legislative path for new immigration legislation this year is difficult. If there is no vote on a proposal by the end of July, it's likely that the combination of the legislative calendar and the political realities of an election year could stall an immigration bill until 2015.
This week, Democrats put forth a discharge petition in an attempt to force a vote on the Senate's comprehensive immigration bill — an effort likely to fail. The petition needs 218 signatures to force a vote; even if all House Democrats signed on, 19 Republicans would need to cross party leadership and do so as well.
Even Pelosi admitted the move is likely to fail in a radio interview Wednesday. But in an election year where Democrats are dangerously close to losing the Senate and could potentially lose even more seats in the House, immigration could become a hotbed issue in several competitive states.
In recent weeks, the debate around immigration policy has largely centered on the administration's deportation policy. The Department of Homeland Security is conducting a review of deportation practices, after pressure from activists and Democratic members of Congress on the administration to slow or stop deportations for those who would be protected by the bipartisan Senate bill.
Biden briefly talked about the wave of deportations, specifically how the United States has sent home college graduates with advanced degrees who could be a part of the American workforce.
"We should be giving each one of those a green card as they walk across the stage," he said.