Meet Vanessa, mama duck extraordinaire. According to ABC News, for the past 13 years, Vanessa has been building her nest and laying her eggs in the courtyard of Village Elementary School in Hartland, Michigan.
When Vanessa first started laying her eggs in the courtyard, Ruth Darrah, a teacher at the school, realized that the ducklings need to get to water 24 to 48 hours after they hatch.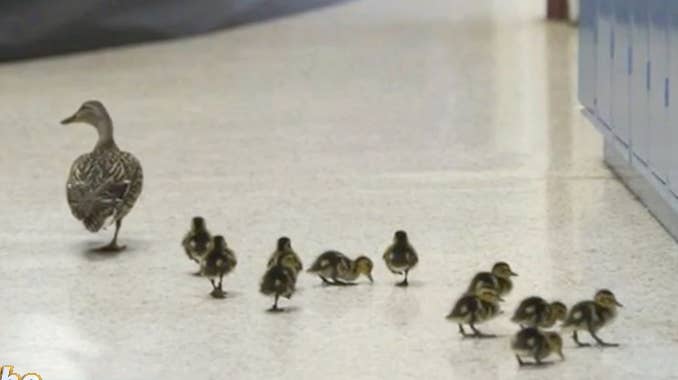 However, because Vanessa was setting up her nest in the school courtyard, there was no escape route for the ducklings because they couldn't yet fly, ABC News reported.
So Darrah decided that the best thing to do was to block off certain hallways and clear the school of its students so that she could lead Vanessa and her babies to freedom.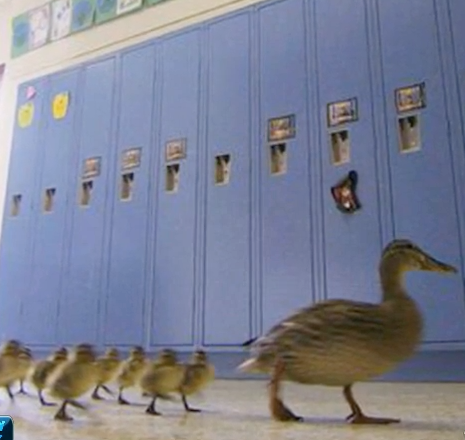 The school celebrates the return of Vanessa each year, ABC News reported.
Her first year, Vanessa had some trouble navigating the hallways.
But these days, it takes her an average of only two to three minutes to get out of the courtyard and back into the "real world."