Donald Trump's spokesperson Katrina Pierson defended the presidential candidate against a new sexual assault allegation on Wednesday by claiming he couldn't have groped a woman on a flight because "first-class seats have fixed armrests."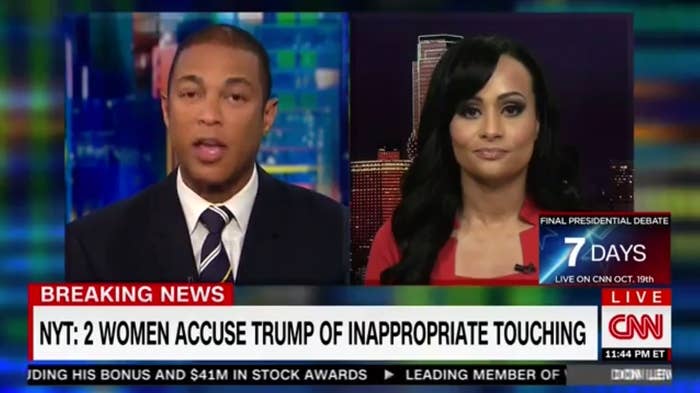 Pierson denied the report by suggesting there were inconsistencies in Leeds's story. "Guess what? First-class seats have fixed armrests," she told CNN's Don Lemon.
Pierson was apparently wrong about what kinds of planes flew to New York around the time of the alleged assault.
But the armrest defense was taken up by some Trump supporters, who called Leeds a "fake" victim.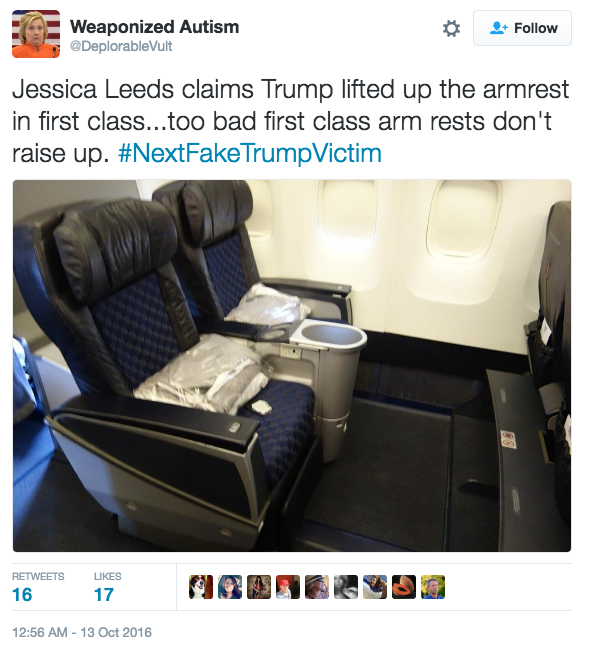 CNN's aviation editor Jon Ostrower, however, was able to find examples of first-class seats from the time that did have armrests you could lift up.
And as many people have pointed out, an armrest would not necessarily prevent a sexual assault in the first place.