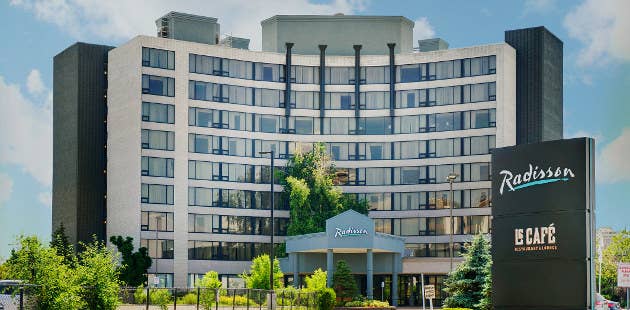 For months, hundreds of asylum-seekers have been temporarily housed in Toronto hotels while waiting for permanent housing. A result of this unusual situation is that one of the hotels, the Radisson Hotel Toronto East, has been inundated with negative TripAdvisor reviews, some of which are fake. These often false claims have been shared widely on social media by far-right and anti-Muslim figures.
Now TripAdvisor has suspended commenting on the Radisson Hotel Toronto East's page after a prominent Toronto newspaper columnist spread a completely false claim that asylum-seekers "slaughtered goats" in the hotel bathrooms.

The Oct. 3 offering from "investigative columnist" Sue-Ann Levy depicted the Radisson as a chaotic hellhole due to the presence of asylum-seekers. She wrote that the hotel's halls were strewn with garbage, its walls were covered in graffiti, and guests were disturbed by the presence of refugees, whom she describes as "loitering" in the lobby despite their living in the building.

Levy did not quote anyone who stayed at the hotel, or hotel staff, and appears to have relied entirely on reviews found on "the reputable TripAdvisor website," as she described it.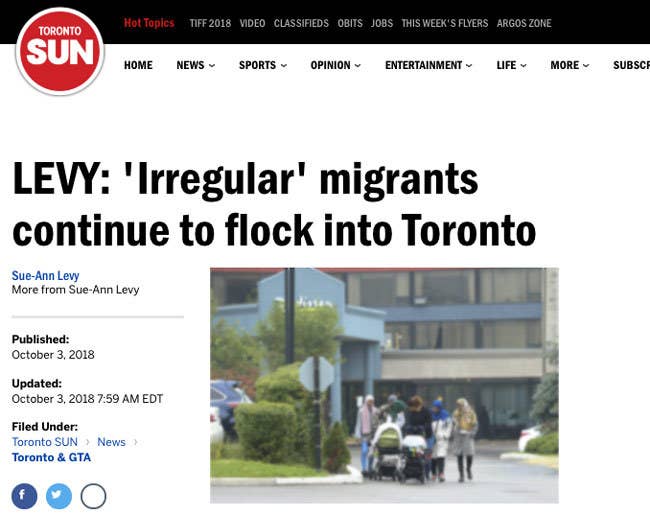 The most explosive claim that Levy uncritically published was that "some goats were being slaughtered" in the hotel's public bathrooms, which she attributed to the online review of a visitor from Virginia.

Hotel management, however, says no such thing happened.

"Radisson Hotel Toronto East can confirm that the claims of goats being slaughtered in the public bathrooms are completely false statements," spokesperson Laura Langemo told BuzzFeed News.

Levy, who describes herself as a "right-wing gay Jewish muckraker," has a history of courting controversy and airing false claims. In the immediate aftermath of a deadly attack in Toronto in July, she speculated that the shooter was a "refugee" before the police had identified a suspect. (The shooter, Faisal Hussain, was born in Canada.) She also said as recently as 2017 that she believes Barack Obama is a Muslim.
Neither Levy nor Toronto Sun editor Adrienne Batra responded to a BuzzFeed News request for comment.
The presence of asylum-seekers at Toronto hotels has become a focal point for far-right and anti-Muslim figures. In late September, three far-right YouTubers, including white nationalist Ronny Cameron, visited the hotel. They pointed out instances of damage to the hotel, such as stains on the walls, and questioned apparent asylum-seekers about where they were from. The other people in the video were filmed without their consent.

In the midst of all this outside attention, the hotel became the scene of an apparent arson attack, according to Toronto police, who released a security camera image on Friday showing a woman who is believed to have entered the building late on Oct. 2 and left a burning gas canister in the hallway on the third floor. According to CBC News, the fire set off the smoke alarms and alerted a hotel employee, who was able to kick the gas canister into a stairwell before the fire could spread.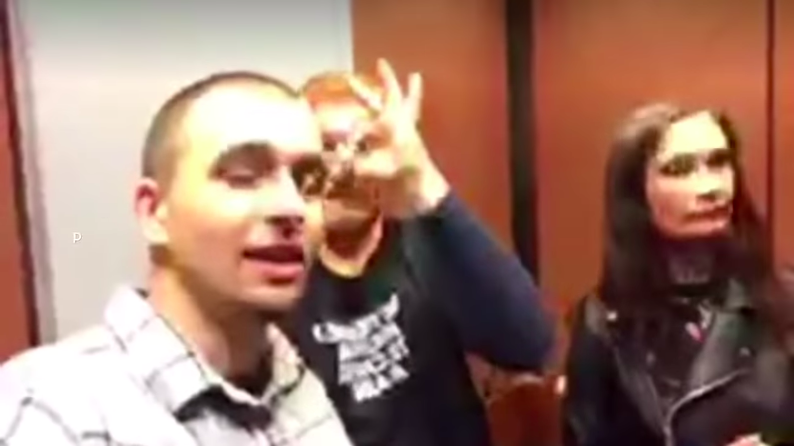 While the negative TripAdvisor reviews had already been circulating online, Levy's column brought the story to a mainstream audience, based largely on the shocking but unsubstantiated claim of animal slaughter. The Toronto Sun piece was a big hit online, attracting more than 13,000 shares, comments, and reactions on Facebook. Prominent anti-Muslim influencer Amy Mekelburg tweeted the article to her 230,000 followers, as did white nationalist YouTuber Faith Goldy; both highlighted the dubious goat anecdote in their tweets.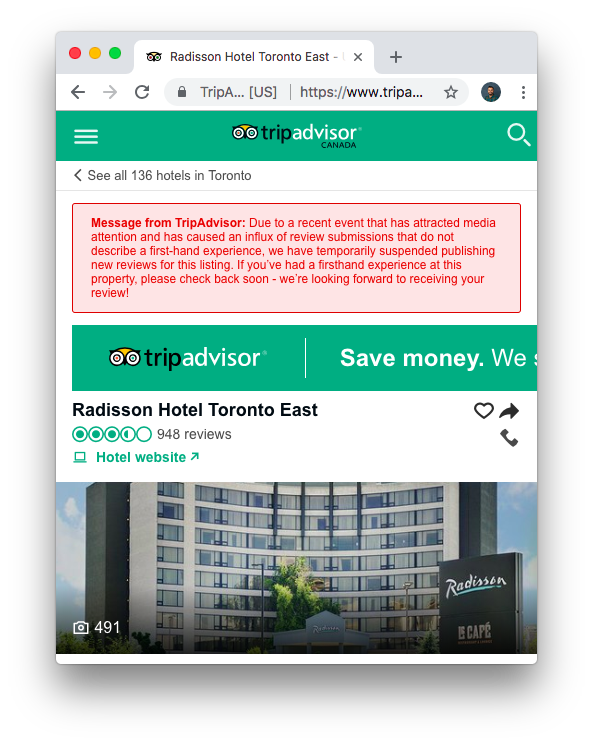 The goat slaughtering claim was also picked up by a range of far-right and anti-Muslim websites. The conspiracy outlet Infowars published a report headlined "Toronto: Migrants Housed In Hotel 'Slaughtered Goats' In Public Bathrooms" that received more than 7,000 Facebook engagements. Websites including Bare Naked Islam, YourNewsWire, and Mad World News — which regularly publish incendiary anti-Muslim articles — cited Levy's Toronto Sun column in their write-ups. Racist 4chan and Reddit forums also discussed the column, emphasizing the false goat slaughtering claim.
TripAdvisor told BuzzFeed News it had suspended commenting on the Radisson Hotel Toronto East page due to an influx of abuse and fake reviews. The company requires that reviews describe a "first-hand experience" by travelers.
"Every single TripAdvisor review must first go through our tracking system, which maps the how, what, where and when of each review before it is published," Kevin Carter, a spokesperson for the travel review site, told BuzzFeed News.
"With more than 15 years' experience tracking reviews, we can spot what is normal reviewer behavior and what is not."
UPDATE
This article has been updated with information about the alleged arson attempt following a news release by Toronto police on Oct. 12.