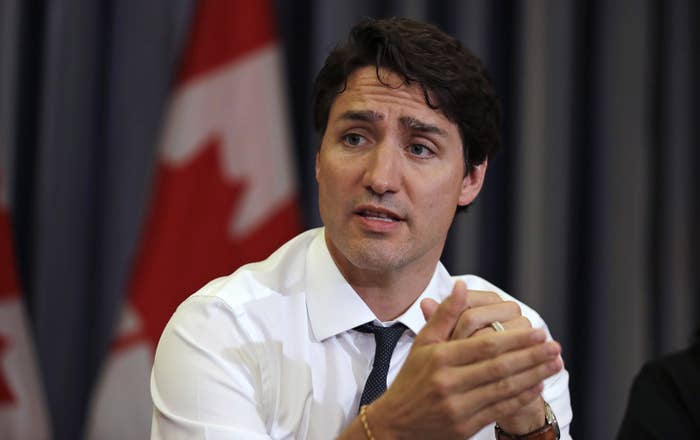 Canadian Prime Minister Justin Trudeau, a self-described feminist who has made combatting sexual harassment and sexual assault a centerpiece of his political image, was accused of groping a young woman reporter at a music festival almost two decades ago.
The allegation was first published in an editorial in the Creston Valley Advance, a community newspaper in British Columbia, in August 2000. It has periodically resurfaced online, including in Frank magazine earlier this year. The allegation came to wider attention this week when photos of the editorial were widely shared on social media and received further prominence when Breitbart reported on it on Thursday.
In a statement to BuzzFeed News, the prime minister's press secretary, Matt Pascuzzo, said Trudeau has always treated women with respect and that he "doesn't think he had any negative interactions" while in Creston.
BuzzFeed News obtained a copy of the newspaper editorial from the archives of the Creston Museum.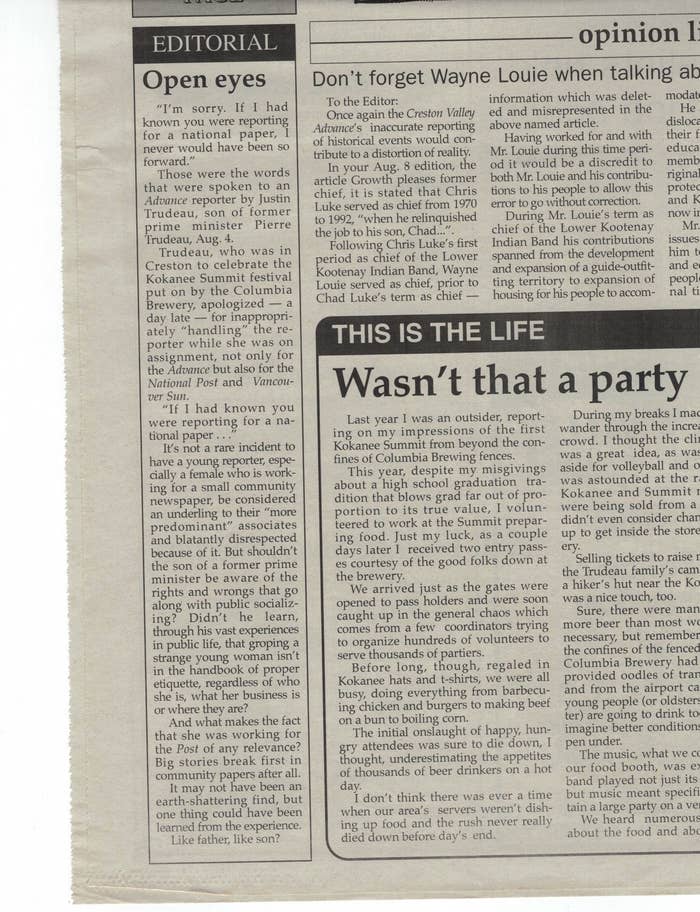 In the editorial, Trudeau was accused of "groping" the newspaper's reporter during a music festival sponsored by a beer company.
According to the editorial, Trudeau was said to have apologized for inappropriately "handling" the woman after he realized she was a reporter.

"I'm sorry. If I had known you were reporting for a national paper, I never would have been so forward," the Advance editorial quotes Trudeau as telling the reporter afterward.
Trudeau was 28 years old at the time of the alleged incident. Although he was not then a public figure, he was still famous as the son of former prime minister Pierre Trudeau.
"[S]houldn't the son of a former prime minister be aware of the rights and wrongs that go along with public socializing? Didn't he learn, through his vast experiences in public life, that groping a strange young woman isn't in the handbook of proper etiquette, regardless of who she is, what her business is or where they are?" the editorial said.

BuzzFeed News contacted the woman reporter who covered Trudeau's visit to the festival but did not immediately receive a reply. Efforts to contact the paper's then-editor were not successful.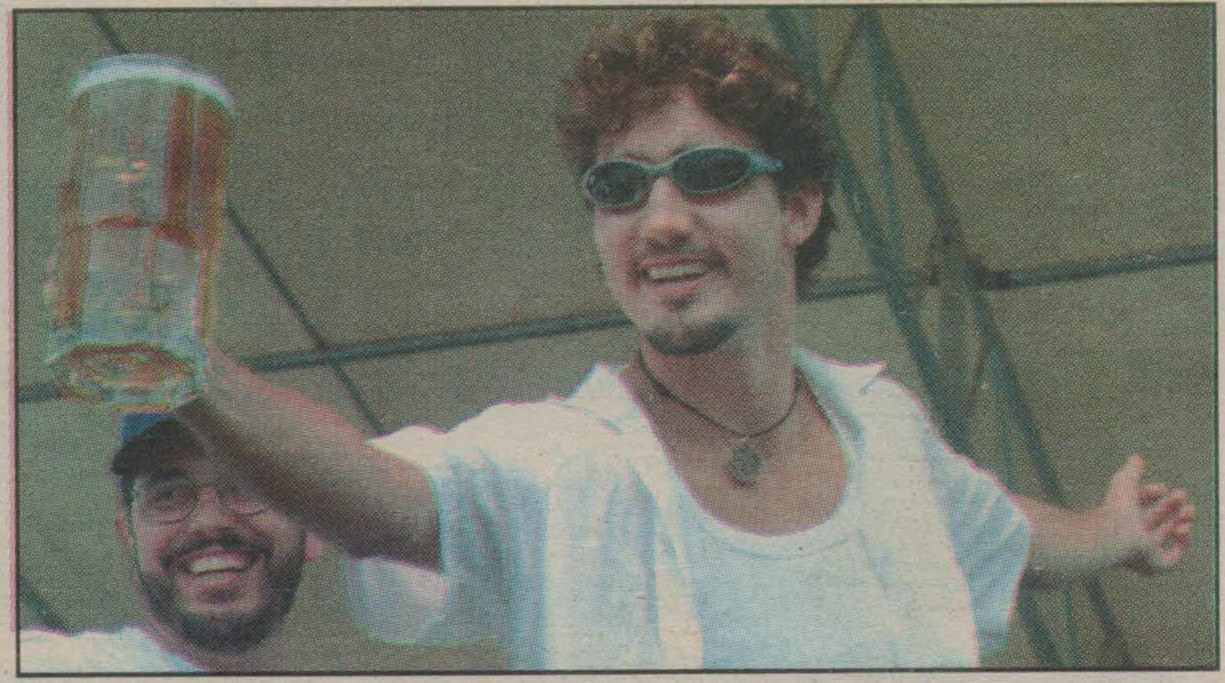 Trudeau's first major moment in the public spotlight as an adult came just a few months later in October 2000, when he delivered a eulogy at his father's televised state funeral. He subsequently followed his father into politics, becoming active with the Liberal Party of Canada and eventually running for and winning a seat in parliament in 2008.
Since becoming prime minister in 2015, Trudeau has championed women's rights and taken a zero-tolerance stance on sexual misconduct, suspending multiple members of his party from caucus after they were accused of sexual harassment.
In an interview with CBC News earlier this year, Trudeau was asked whether any women might accuse him of similar behavior.
"I don't think so," Trudeau said. "I've been very, very careful all my life to be thoughtful and to be respectful of people's space and people's headspace as well."

He also said politicians were responsible for their actions, no matter how long ago.
"There is no context in which someone doesn't have responsibility for things they've done in the past," he told CBC News.
In the statement to BuzzFeed News on Thursday, Pascuzzo emphasized Trudeau's record on women's rights:
As the PM has said before, he has always been very careful to treat everyone with respect. His first experiences with activism were on the issue of sexual assault at McGill, and he knows the importance of being thoughtful and respectful. He remembers being in Creston for the Avalanche Foundation, but doesn't think he had any negative interactions there.