White Writer Makes "Best Poetry" — With An Asian Pen Name
Poet Michael Derrick Hudson was published in The Best American Poetry 2015 anthology under the name "Yi-Fen Chou." Hudson claims to use this name as a "strategy" for getting poems published.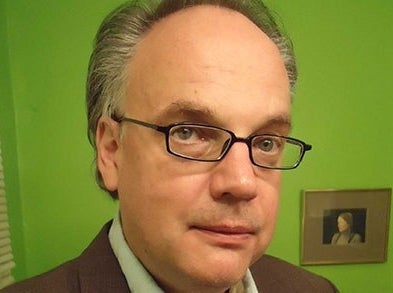 The poetry world was shocked Monday to discover that Yi-Fen Chou, a poet who appears in the anthology The Best American Poetry 2015, is actually the pen name of Michael Derrick Hudson.
Hudson's poem "The Bees, the Flowers, Jesus, Ancient Tigers, Poseidon, Adam and Eve" was both originally published in Prairie Schooner and reprinted in The Best American Poetry 2015 under the name Yi-Fen Chou.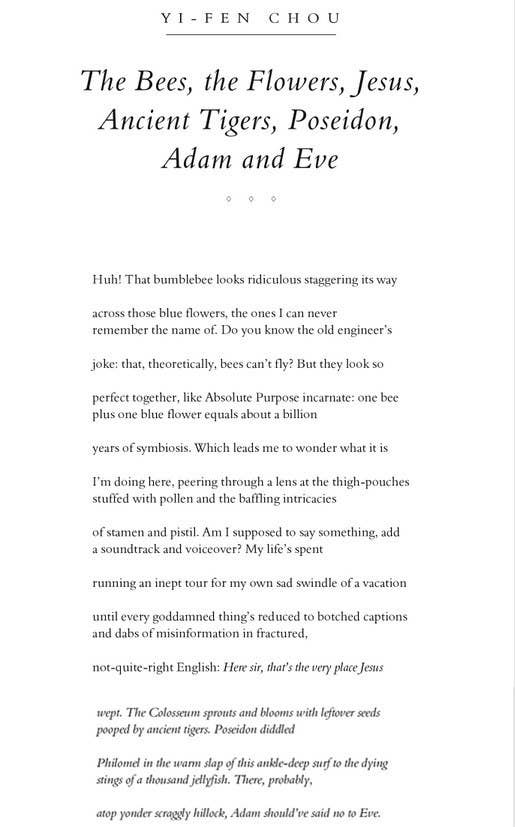 In his bio for the anthology, Hudson admits that he used the pen name of Yi-Fen Chou as a strategy for getting his poems accepted by literary journals:
Many in the literary community took to social media to raise their concerns about the publication of Hudson's poem in light of his nom de plume:
But Sherman Alexie, guest editor of The Best American Poetry 2015 — and in some sense originally a victim of a hoax — defended his decision to publish the poem, even after learning that Yi-Fen Chou was a pseudonym:
I did exactly what that pseudonym-user feared other editors had done to him in the past: I paid more initial attention to his poem because of my perception and misperception of the poet's identity. Bluntly stated, I was more amenable to the poem because I thought the author was Chinese American.

...

And, hey, guess what? In paying more initial attention to Yi-Fen Chou's poem, I was also practicing a form of nepotism. I am a brown-skinned poet who gave a better chance to another supposed brown-skinned poet because of our brownness.

So, yes, of course, white poets have helped their white friends and colleagues because of nepotism. And, yes, of course, brown poets have helped their brown friends and colleagues because of nepotism. And, yes, because of nepotism, brown and white poets have crossed racial and cultural lines to help friends and colleagues.

Nepotism is as common as oxygen.

But, in putting Yi-Fen Chou in the "maybe" and "yes" piles, I did something amorphous. I helped a total stranger because of racial nepotism.

I was practicing a form of literary justice that can look like injustice from a different angle. And vice versa.
Many praised Alexie's response...
While others were disappointed...
Neither series editor David Lehman nor Scribner, the publisher of The Best American Poetry 2015, have issued any statements. Scribner did not immediately respond to a request for comment.