Sen. Ron Johnson: Investigation Better Way To Address Planned Parenthood Than Shutdown
"I don't want to be threatening shutting down the government."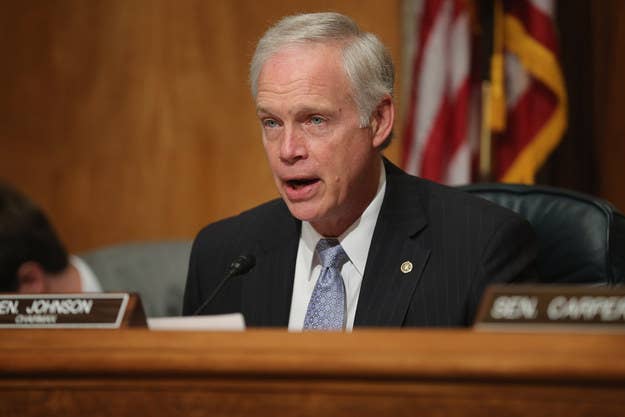 Wisconsin Republican Sen. Ron Johnson said Thursday morning that he is not in favor of shutting down the government in order to defund Planned Parenthood and added that investigating the organization was a better way to proceed.
"I don't want to be threatening shutting down the government," Johnson said, in an interview with radio host Scott Thompson. "Harry Reid wants to play shutdown politics, which I think is just a real shame. I want nothing to do with shutdown politics."
"I think the federal government does enough harm to our economy, much less increase the uncertainty by playing shutdown politics," the senator continued.
Some Republicans in Congress, including Texas Sen. Ted Cruz, are pushing a measure that would tie defunding Planned Parenthood to the larger spending bill that would fund the government.
Johnson said that he doesn't believe "we should be funding Planned Parenthood" -- and that he is already using his perch in the Senate to press for an investigation of the organization.
"I'm pressing Sylvia Burwell — she's the secretary of Health and Human Services — to make sure that she's dong an investigation on the grant money, and the money we pay into Planned Parenthood — that it's not being misused, that Planned Parenthood is not violating regulation, or law," the senator explained. "So, I think that's the better way of addressing that, rather than threatening to shut down the government."