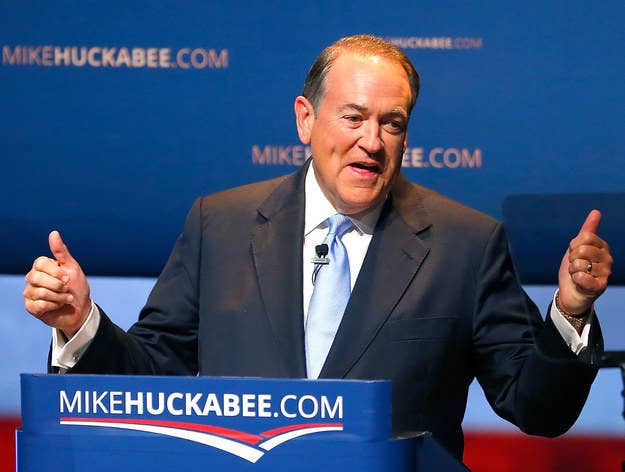 Former Arkansas Gov. Mike Huckabee said earlier this year that it's getting harder to keep up with feminists who, on one hand, call a British tabloid regularly featuring photos of topless models "sexist," and on the other hand fill "the internet with topless photos of themselves" to protest the unequal treatment of men's and women's chests under public nudity laws.
"It's getting harder to keep up with what you're supposed to believe to be a good feminist," Huckabee told listeners of his radio bulletin, The Huckabee Report, in January.
Huckabee explained that earlier that week, the British tabloid newspaper The Sun had announced that its print edition would no longer feature "'Page Three Girls,' the young models who appeared topless on page three."
The change came "in response to a long campaign by feminists," Huckabee informed his audience, "who called the photos of bare-breasted women sexist, offensive, and outdated, and said that doing away with them was a huge step for challenging media sexism."
Huckabee then turned his attention to what he called "one of the other great feminist causes of the day," the "Free the Nipple" campaign -- or, as he described it, "the crusade to allow women to walk around in public shirtless, the way some men do."
"Celebrities like Chelsea Handler and Miley Cyrus have joined in," Huckabee reported, "and now they're filling the internet with topless photos of themselves, all in the name of fighting sexism and inequality."
"So, are topless photos of women an offensive display of sexism, or an empowering blow against sexism?" asked Huckabee. "I have a feeling most men don't care much either way."
Huckabee concluded by suggesting that the debate over public nudity could be easily resolved.
"Just tell the men to put on a darn shirt when they go out in public."