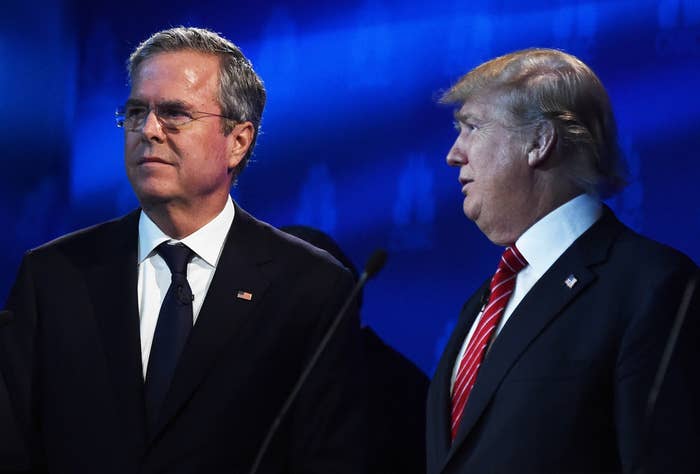 Former Florida Gov. Jeb Bush said on Tuesday that Republican presidential front-runner Donald Trump "doesn't have the intellectual curiosity" necessary to have a "serious foreign policy."
After Brian Kilmeade of Kilmeade and Friends played a clip of David Ignatius praising Bush for his foreign policy and for taking on Trump, Bush reacted by saying, "People are going to want to know who's going to sit behind the big desk, who has the ability to make tough decisions, who has the steady hand. And whether it's Hillary Clinton, who has a failed foreign policy, or Donald Trump, who's not a serious candidate as it relates to foreign policy – he doesn't have the intellectual curiosity."
"He basically takes all incoming, from blogs or whatever else he checks, and just repeats it out, and his views on Syria have changed four times in the last month and a half. It's not a serious candidacy," Bush said. "He's an effective politician, for sure, but he's not giving the people a sense that he could be commander in chief, and be president of the United States, as it relates to a serious foreign policy."
"So, I think as we get closer to the election," Bush said, "people are going to be more focused on who has the leadership skills to actually be president."