Over the weekend, two mass shootings took place in the US. The first, in El Paso, Texas, left at least 22 people dead; hours later, a shooter killed at least 9 people in Dayton, Ohio.
He said: "Often our emotions respond more to spectacle than to data."
People were not happy with his tweet.
Some said he tried to normalize gun violence with his tweet.
Today he published an apology on his Facebook account, and clarified his tweet. He said, "My intent was to offer objectively true information that might help shape conversations and reactions to preventable ways we die."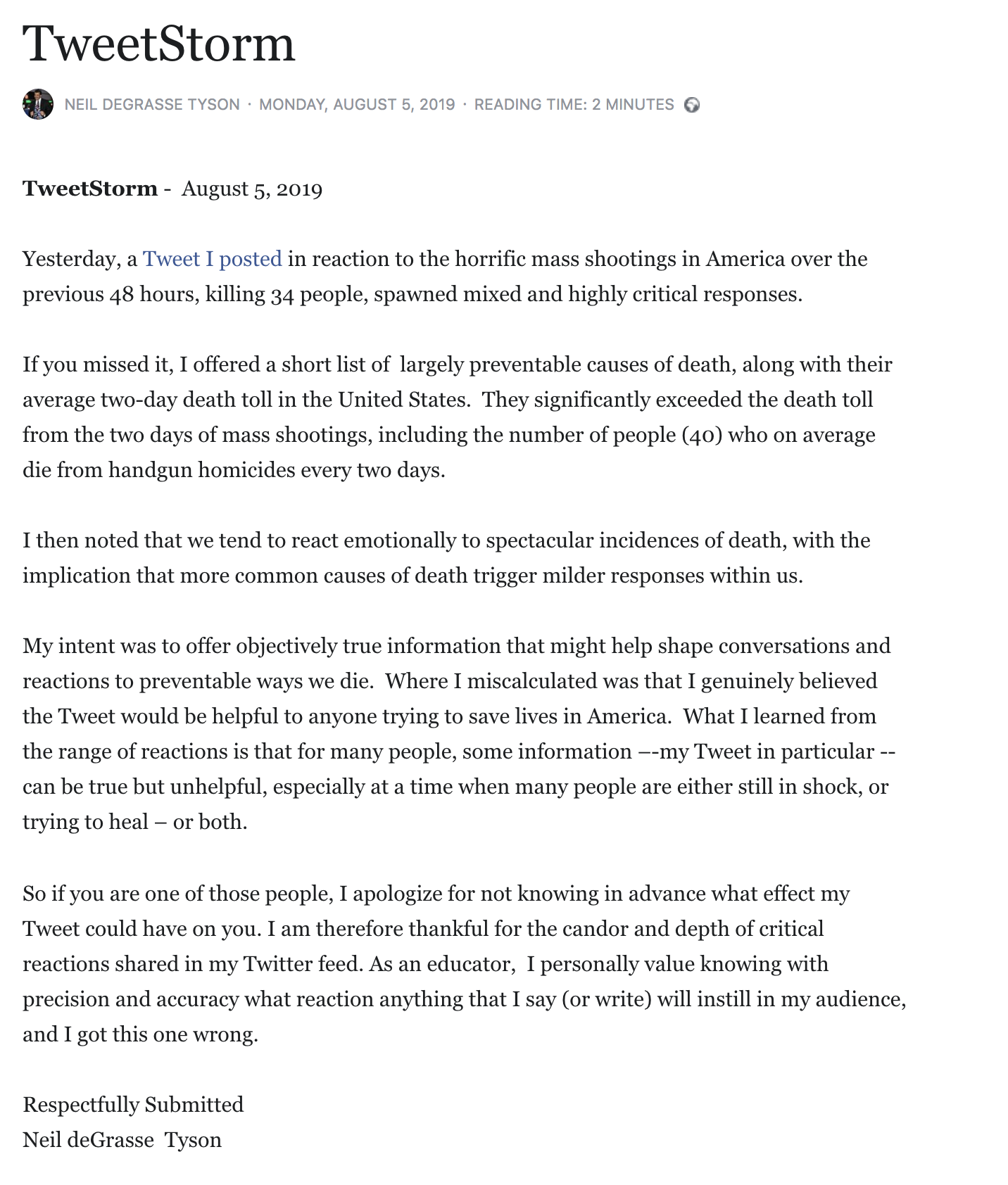 Some accepted his apology.
But others were less impressed.