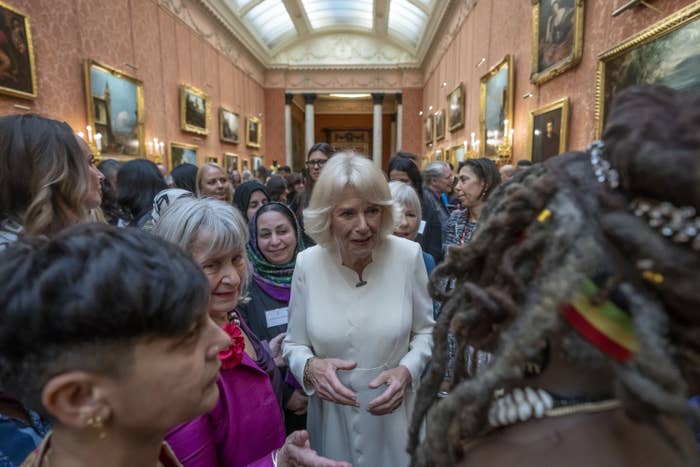 A longtime Buckingham Palace official and close friend of Queen Elizabeth II has resigned and apologized for "unacceptable" racist comments made to a Black British woman at a palace reception to address violence against women.
Ngozi Fulani, the founder of Sistah Space, a charity for African and Caribbean victims of domestic violence, posted on Twitter that her palace visit on Tuesday left her with "mixed feelings" after she was queried on her ethnic origin.
Fulani, who was born in the UK, tweeted that she had been attending the event hosted by Queen Camilla when a member of the Royal Household, later identified as Lady Susan Hussey, a former lady-in-waiting to the late Queen Elizabeth II, came up to her and demanded to know: "where do you really come from?"
"10 mins after arriving, a member of staff, Lady SH, approached me, moved my hair to see my name badge," Fulani said. "The conversation below took place. The rest of the event is a blur."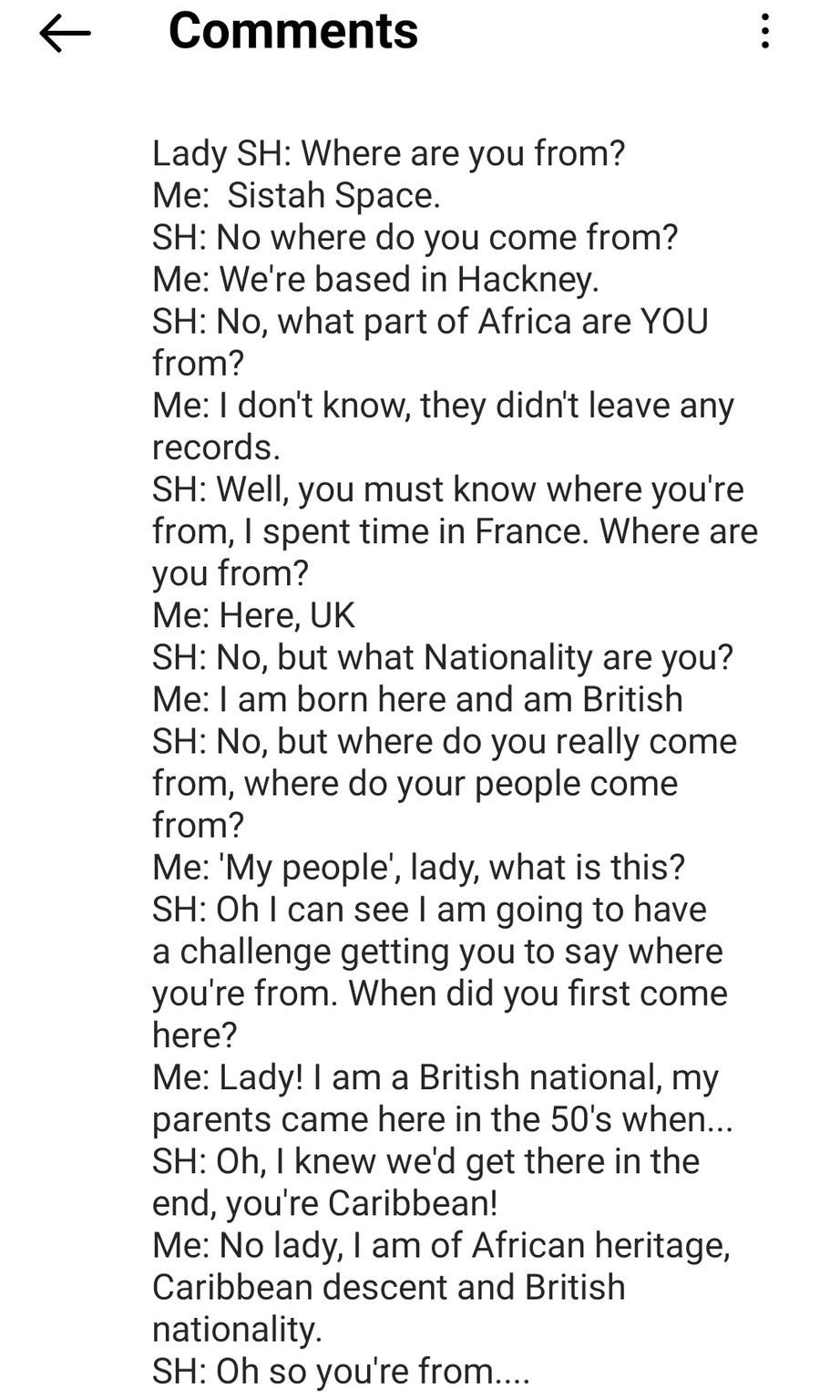 Fulani first replied with her organization's name. The Palace official continued to ask Fulani questions, she said, including, "No, what part of Africa are YOU from?" and "No, but where do you really come from, where do your people come from?"
"In this instance, unacceptable and deeply regrettable comments have been made," a Buckingham Palace spokesperson told BuzzFeed News. "All members of the Household are being reminded of the strict diversity and inclusivity policies which they are required to uphold at all times."
The Palace said it was taking the incident "extremely seriously" and investigating it further.
"We have reached out to Ngozi Fulani on this matter, and are inviting her to discuss all elements of her experience in person if she wishes," the Palace said in a statement. "In the meantime, the individual concerned wishes to express her profound apologies for the hurt caused and has stepped aside from her honorary role with immediate effect."
"It is not our wish to reveal the person involved, it is the system that needs to be revised," Sistah Space tweeted following the news of the resignation and apology. "Yes the person was offensive, but it serves no purpose to name & shame her, it would make us just as bad. We prefer that this be handled kindly (peace emoji hands)."
Regardless of Fulani's wishes, "Lady SH" was quickly identified by royal reporters as Hussey, a prominent behind-the-scenes figure in the royal family for decades. She was Queen Elizabeth II's longtime lady-in-waiting and one of the late monarch's closest friends and confidants.
Hussey joined the Royal Household in 1960 and served the late Queen until the sovereign's death. She is one of the godmothers to Prince William. She was also a character on Season 5 of The Crown, where she appears as the wife of Marmaduke James Hussey, a senior BBC official.
Three days before the incident, the Sunday Times reported that Hussey had been named a "Lady of the Household" to the new King Charles III and Queen Camilla.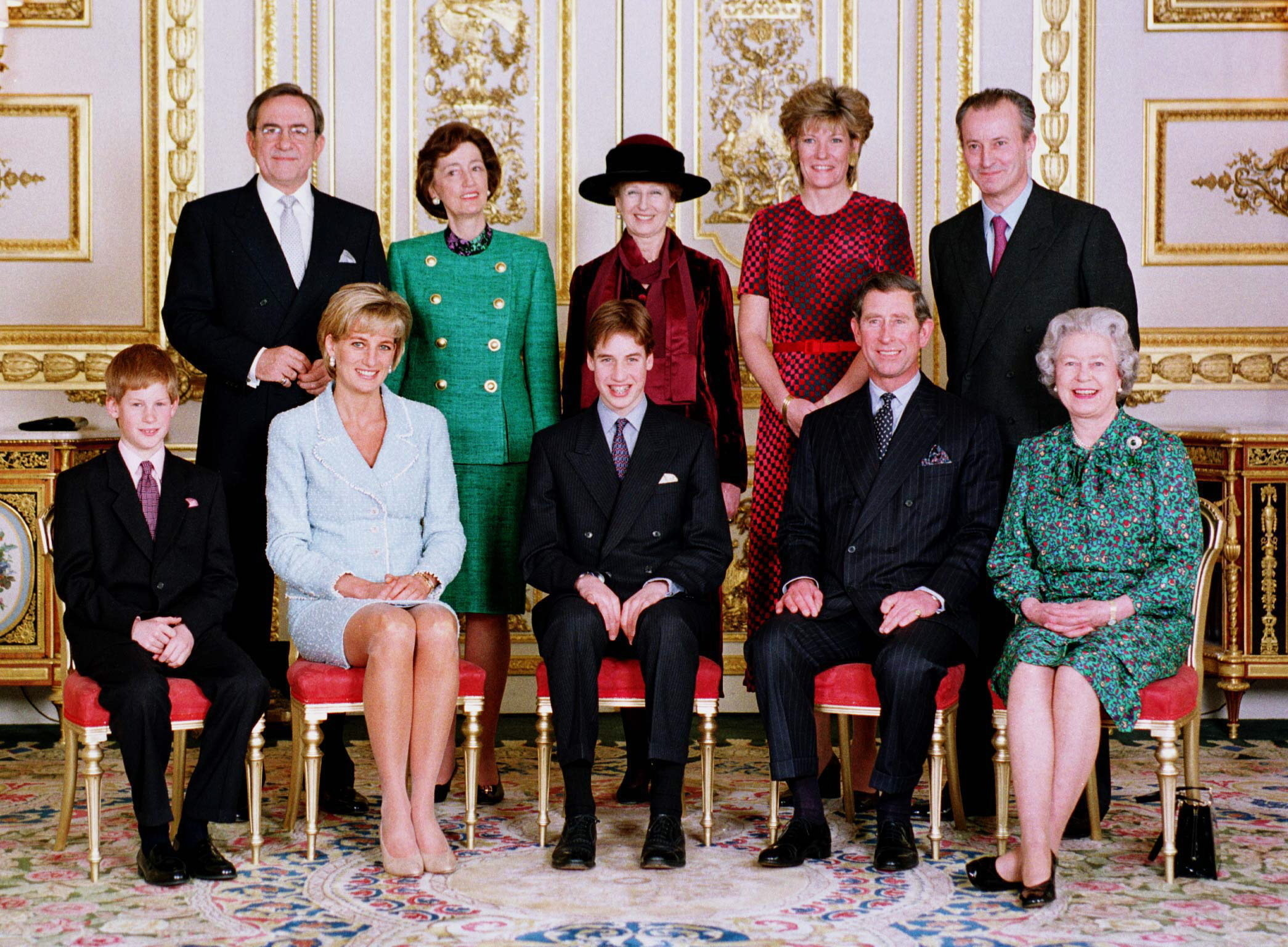 Sistah Space was founded by Fulani in 2015, following the murder of Valerie Forde and her 23-month-old daughter Jahzara by her ex-partner. They were murdered just six weeks after going to the police for protection from domestic violence. Two detectives were found guilty of misconduct and given written warnings.
Sistah Space has been campaigning for "Valerie's Law," legislation aimed at making specialist training compulsory for police and government agencies to better support Black women and girls affected by domestic abuse. A petition created by Sistah Space reached over 100,000 signatures, and it was debated in the UK Parliament in March of this year.
This isn't the first time the Palace had to address allegations of racism. Last year in an interview with Oprah Winfrey, Prince Harry and Meghan, Duchess of Sussex, opened up about "concerns and conversations" within the royal family about how dark the skin color of their son, Archie, would be.
"The whole family is saddened to learn the full extent of how challenging the last few years have been for Harry and Meghan," read a statement from the Palace on behalf of Queen Elizabeth that was released after the interview. "The issues raised, particularly that of race, are concerning."