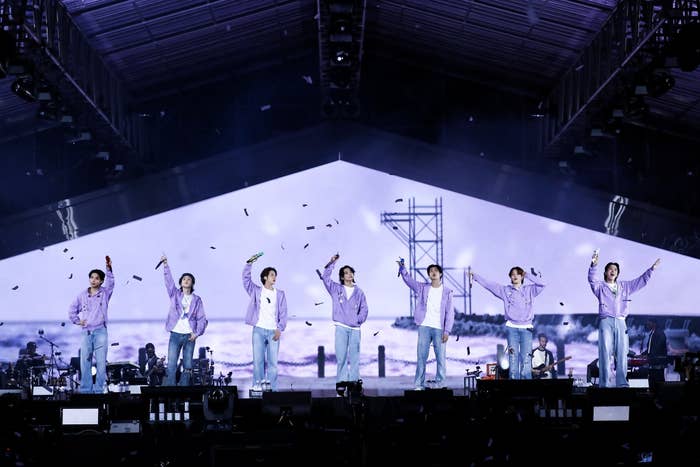 The news fans have dreaded for years is finally here: BTS are going on hiatus so the members can complete their mandatory service in the South Korean army. BTS will be in the army, while millions of ARMYs await their return.
On Monday, BTS's label announced that all members of the band will do their military service, and then the band will reunite two years later. "Group member Jin will initiate the process as soon as his schedule for his solo release is concluded at the end of October," the statement from Big Hit Music says. "He will then follow the enlistment procedure of the Korean government.

"Other members of the group plan to carry out their military service based on their own individual plans," the statement says.
The news comes days after BTS held a free concert in South Korea, their first concert in their home country since the start of the pandemic.

In South Korea, all men are required to enlist and complete mandatory military service between the ages of 18 to 30 years old, for at least 18 months.
There has been debate around whether BTS should be enlisting at all, citing the country's economic recovery. A report showed that in 2019, three BTS concerts in Seoul led to a financial impact of $860 million. According to research from the Hyundai Research Institute, BTS are worth $3.54 billion to the South Korean economy every year.
Two years ago, the government passed an amendment to its Military Service Act that allowed artists who have made a positive impact on South Korea's reputation to delay their enlistment for two years longer than the average person. This would allow BTS to postpone their enlistment until they are 30. Jin, the oldest member of the band, will be turning 30 this December.
However, the label said it will be withdrawing its request to delay Jin's conscription. It appears that the rest of the band, including the youngest, Jungkook, will not be delaying their enlistment at all.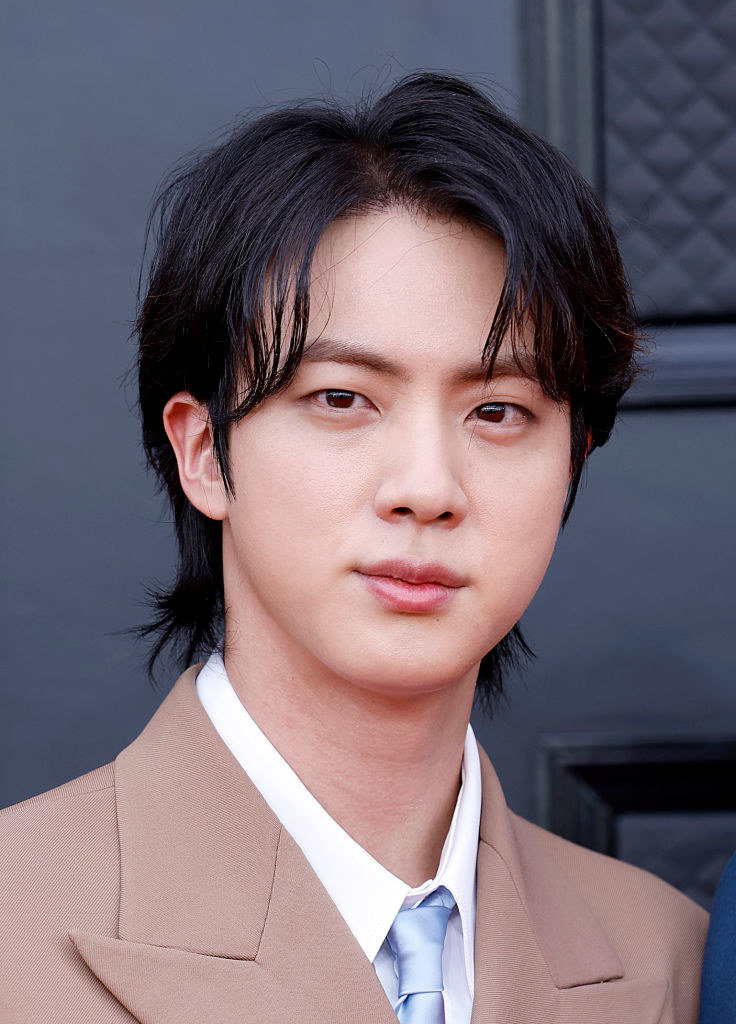 Jin will start the process of enlistment after the release of his upcoming single, and the remaining members are expected to do the same after they each release their own solo projects.
In 2020, Jin was asked at a press conference about military service, to which he said, "If there's a call from my country and the timing is right, I will accept [the duty] at any time.
"It's something all the members often talk about, and all of us plan to accept military service," he added.
In "What Do You Think," Suga raps, "We'll go serve in the military when the time comes."
In 2018, Son Heung-min, a 28-year-old footballer for South Korea's national team and Tottenham Hotspur, became exempt from enlistment after being on the team that won in the final Asian Games match against Japan.
His exemption meant that the required two-year enlistment became reduced to four weeks, which he started in April 2020 after isolating himself for two weeks. He has since completed it and has returned to playing football in the UK.
The label put fans of the group first by announcing news of their enlistment on Weverse, a social media app for fans. The news was met with a lot of emotion, followed by fans guessing when their enlistment will be over. And, of course, lots of memes.
The individuals of BTS aren't entirely on hiatus just yet, however. Each member will only enlist after releasing their solo music projects and wrapping up the promo. And they will take it in turns, like a relay team.
Fans speculate that starting at the end of 2023, all members of the group will be in the army, and Jin will be out in early 2024.
"'Yet to Come (The Most Beautiful Moment)' is more than a track from their latest album, it is a promise, there's much more yet to come in the years ahead from BTS," Big Hit Music wrote.
Correction: BTS are worth an estimated $3.54 billion to the South Korean economy every year. This number was misstated in a previous version of this post.