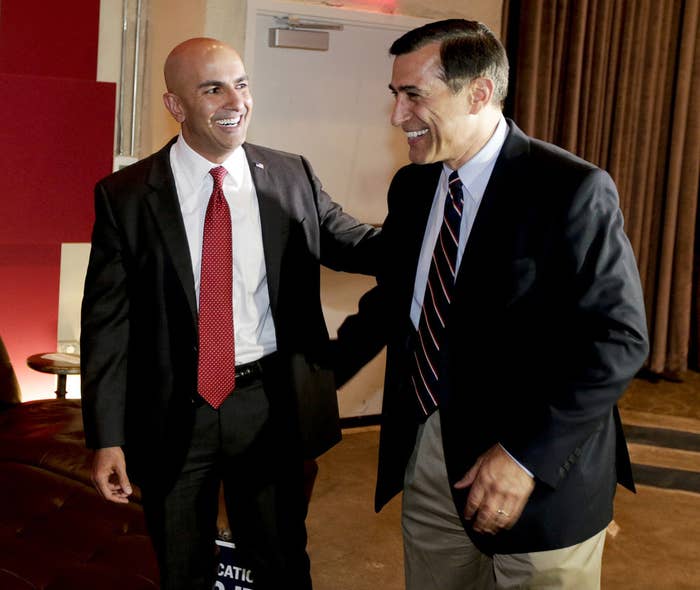 LOS ANGELES — Republican Neel Kashkari, a former Treasury Department secretary, will face Gov. Jerry Brown in California's gubernatorial election in November, after defeating a Republican rival he trailed for months in the polls.
Kashkari, 40, led Assemblyman Tim Donnelly of Twin Peaks, Calif., 19% to 14.8%. Brown, who is seeking a historic fourth term, received 54.5% of the vote.
"Since launching my campaign in January, I've said that my commitment is to rebuilding California's middle class and reenergizing the Republican Party," Kashkari said in a statement. "I am honored and grateful for all the people who share that vision for our state and who have contributed to the success of my campaign so far."
An April poll found Kashkari with less than 4% support, trailing behind Donnelly and three other Republican challengers, including a registered sex offender.
A newcomer to California politics, Kashkari was endorsed by former Secretary of State Condoleezza Rice, former Florida Gov. Jeb Bush, and 2012 presidential candidate Mitt Romney. By Sunday, Kashkari had risen to a dead heat with Donnelly, according to a SC Dornsife–Los Angeles Times poll.
Brown enters his reelection bid with 58% of likely voters who approve of the job he's doing, Sunday's poll found, and about $3.6 million.