TV News Anchor Has The Worst First Day At Work Of All Time
Poor guy.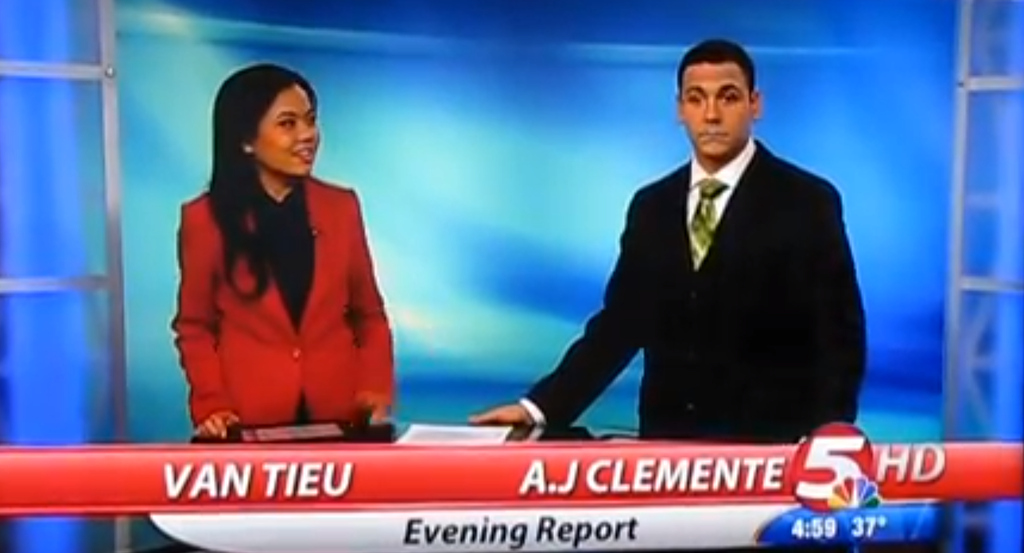 A.J. Clemente, a news anchor at KFYR in North Dakota opened his first broadcast for the station Sunday by saying what some have said sounded like the word "gay" followed by "F****** s***." His coworker, Van Tieu, handled the situation as best as she could, introducing Clemente. Clemente told viewers he graduated from West Virginia University and is used to "being from the East Coast."
Following the broadcast, Clemente was suspended, KFYR-TV news director Monica Hannan said in a statement posted on the station's Facebook page.
"I want to apologize for an incident that occurred prior to our early newscast this evening, when one of our employees used profanity on the air," Hannan wrote. "He did not realize his microphone was on, but still, that's no excuse. We train our reporters to always assume that any microphone is live at any time. Unfortunately, that was not enough in this case. We can't take back what was said. The person involved has been suspended until we resolve the situation."
Clemente tweeted that the broadcast "couldn't have gone any worse," but he's keeping it positive and called it a "rookie mistake." He also tweeted that he didn't say the word "gay," but was trying to pronounce the name of the London Marathon winner, Tsegaye Kebede.