Meet The Person Who Convinced The Internet He Was Giving Away $10 Million For Retweets
How a joke tweet as part of a bet for more followers went viral. "Well I mean you say free money in America and everyone starts jumping for it," a friend said.
Update: 3/10/14 2:35 p.m. PT - Romano denied being the person behind @princessthot.
The Twitter account @princessthot claimed to be giving away $1,000 to the first 10,000 people who retweeted this tweet Saturday.
But there was actually no money. The person behind the account is a freshman at the University of Mississippi named Landon Romano, says a friend of Romano's who talked to BuzzFeed on condition of anonymity.
The hoax was part of a bet that Romano could get 10,000 followers within a few weeks, a friend familiar with the bet said. Romano was able to fake the $23 million PayPal account because he knew how to edit the amount that appeared on a PayPal profile.
The friend said @princessthot was a joke account Romano used.
"He's had that [Twitter account] for a while. Most of his followers are from last night and the night before," the friend said. "He gets a lot of stuff on Tumblr and posts it, other people's pictures."
The friend said Romano got some of his friends to tweet that they received money "and their followers caught on and so on." @princessthot RTed several accounts claiming to have received money throughout the night.
The friend provided text conversation screenshots with Romano admitting to the account. When BuzzFeed called the number, a woman answered and said Romano was unavailable to talk.
More than 12,000 people retweeted @princessthot's tweet.

Some Twitter users who claimed to have received money said they would give it away for RTs as well.
And others made a joke about it.
Saturday night, #AskHannaForCash became a top trending topic.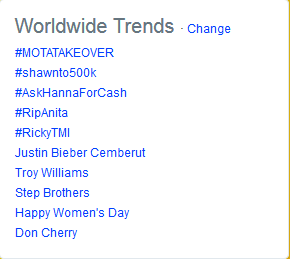 Romano told the friend he was surprised by how much attention the Twitter account received.
"Well I mean you say free money in America and everyone starts jumping for it," the friend said.
The hoax Saturday was similar to one that began March 5 where Twitter user @andrewkucz claimed to have won the Powerball and said he'd give away $1,000 for RTs.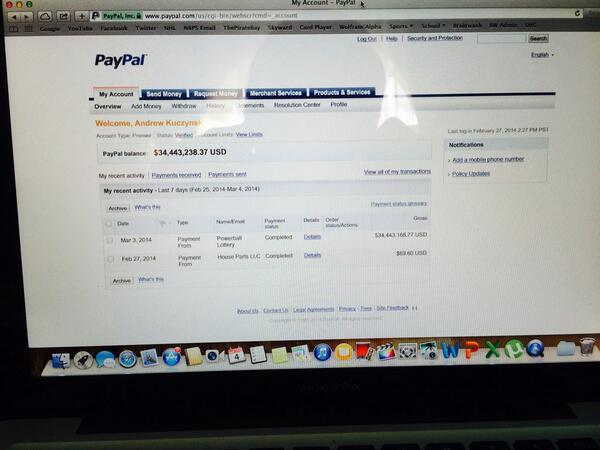 That tweet was retweeted 181,848 times.

"I just woke one day, and [my Vine account] just blew up," he told a high school newspaper in Mississippi.