Texas Mayor Declares 2014 Will Be His Town's "Year Of The Bible"
Mayor Tom Hayden made the announcement at a city council meeting, but said it was "an action taken by him" and not a municipal order.
The mayor of a Dallas suburb named 2014 "the year of the Bible" in a December city council meeting.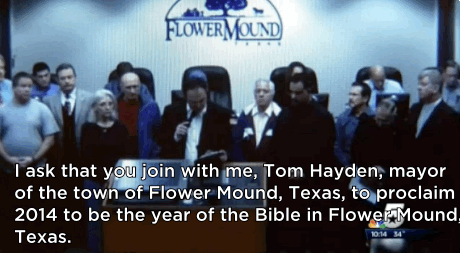 "I hope to be able to share the good news with others," Flower Mound, Texas, Mayor Tom Hayden told NBC's local affiliate.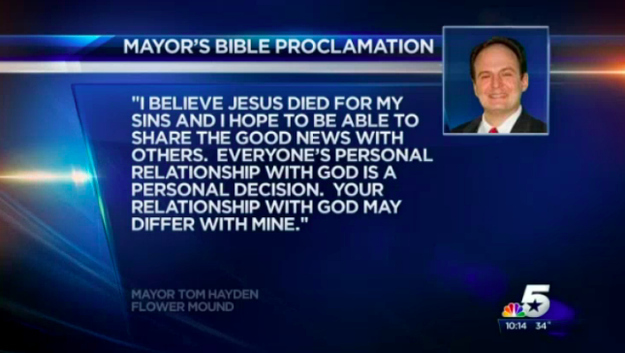 There is also a website run by the Calvary Chapel Church in Flower Mound to coincide with Hayden's proclamation.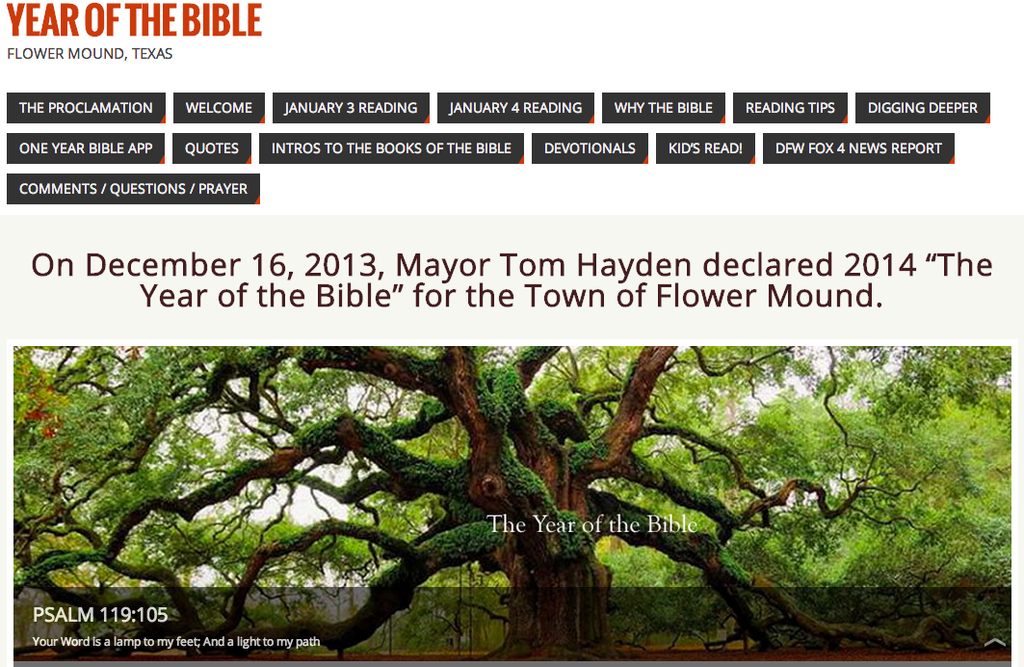 According to the site:
"[Mayor Hayden's] desire was bring our town back to a Biblical foundation which our country was founded and built upon. His vision is that as a Town, as many as wanted to participate, would as a community read through the entire Bible in a year together. With much prayer going into this endeavor we are excited to launch this website as a connecting point to fulfill the Mayor's vision."
There are dozens of churches in Flower Mound, and most are Christian. There are, however, at least five houses of worship in the town which are not, according to NBC 5.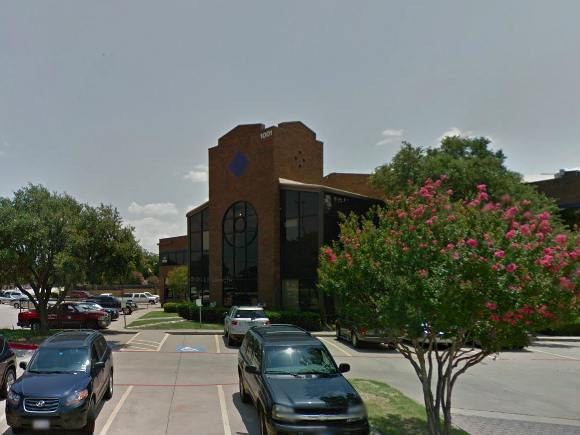 "I think [Mayor Hayden] has made the wrong priorities in thinking about this," Rabbi Geoffrey Dennis of the Congregation Kol Ami told NBC 5.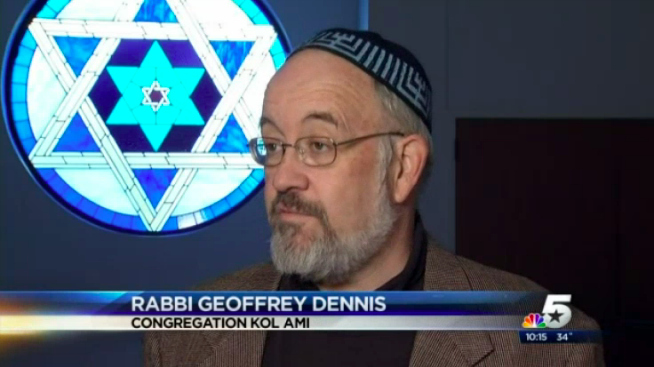 "He thinks this is about him and his opportunity to promote his faith in his role as mayor. But I think he needs to realize that I and the other people who voted him to office voted him in as mayor, not as Bishop of Flower Mound," Dennis said.
Flower Mound has a population of more than 64,000 people, according to the 2010 Census, and is about 30 minutes northwest of Dallas.