New Jersey Gov. Chris Christie Wins Reelection
Blowout in the Garden State.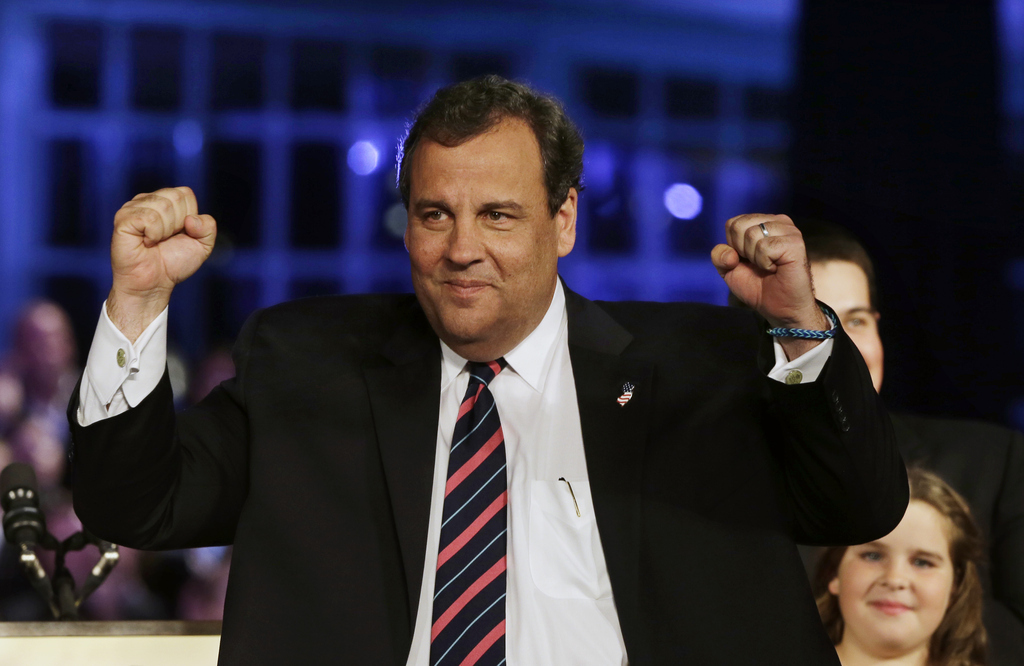 New Jersey Gov. Chris Christie won reelection in a landslide Tuesday night. Exit polls called the race for Christie minutes after the polls closed.
Christie's Democratic challenger, Barbara Buono, said she called Christie to congratulate him. "When it comes down to it, we're just two parents who want to see the best for our children's future," she said 40 minutes after the polls had closed.
Christie won 60-38 and increased his share of voters in nearly every demographic compared with 2009. According to an exit poll conducted by The New York Times, he increased male voters by 8 points, female voters by 10 points, black voters by 11 points, 18- to 29-year-old-voters by 11 points, and Democratic voters by 23 points.
Polls showed Christie ahead of Buono by between 20 and 36 points coming into Election Day, despite registered Democrats outnumbering Republicans. There are 1.8 million Democrats, 1.1 million Republicans, and 2.6 million unaffiliated voters in New Jersey.
Christie was already popular when Superstorm Sandy hit the state last year, damaging 360,000 homes and businesses. According to a Monmouth poll, his lead is especially great in the state's shore counties.
Christie has refused to rule out a 2016 presidential run. According to a Quinnipiac poll, 48% of New Jersey respondents said they believe he will run.