Nelson Mandela Was On A U.S. Terror Watch List Until 2008
Until 2005, Mandela had to receive a waiver from the Secretary of State to enter the United States.
Nelson Mandela and the African National Congress were on a U.S. terror watch list until President George W. Bush signed a bill removing them in 2008.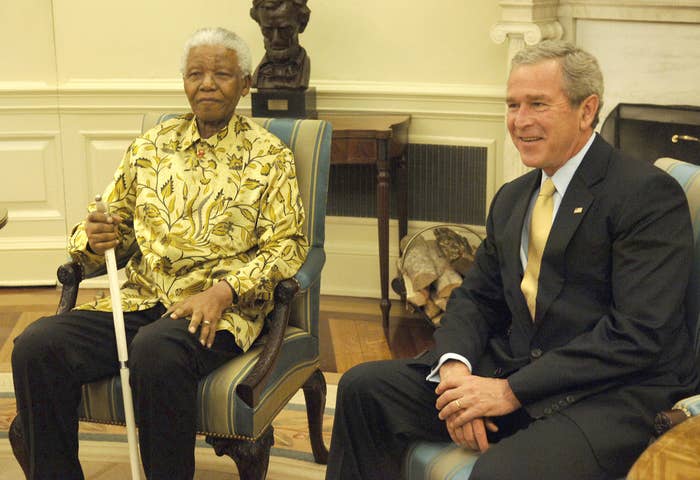 The African National Congress and other organizations were ruled terrorist organizations by South Africa's apartheid government during the '70s and '80s, and the United States followed suit.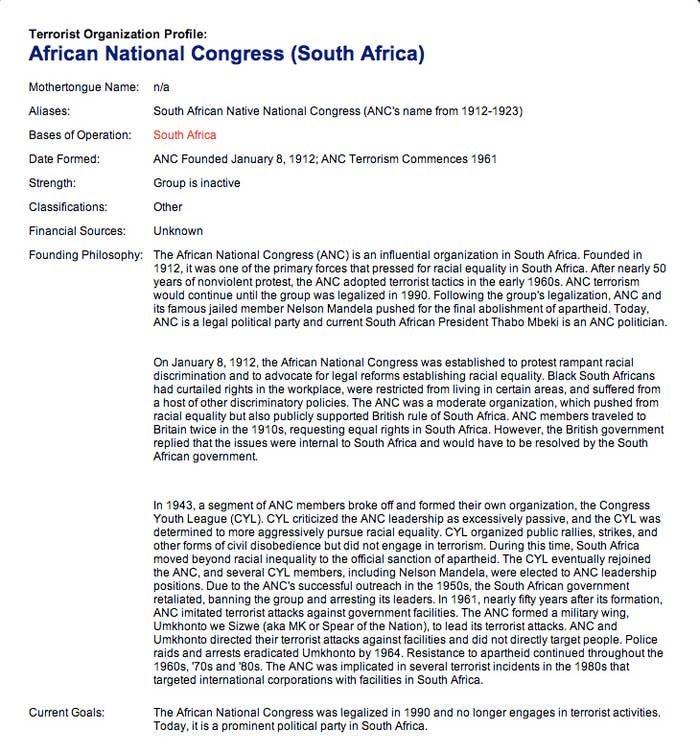 Secretary of State Condoleezza Rice called the inclusion of the group on the watch list "embarrassing" three months before it was lifted:
"It is frankly a rather embarrassing matter that I still have to waive in my own counterparts — the foreign minister of South Africa, not to mention the great leader, Nelson Mandela."