Neel Kashkari Announces Run For Governor Of California
The former head of TARP hopes to unseat Gov. Jerry Brown in November.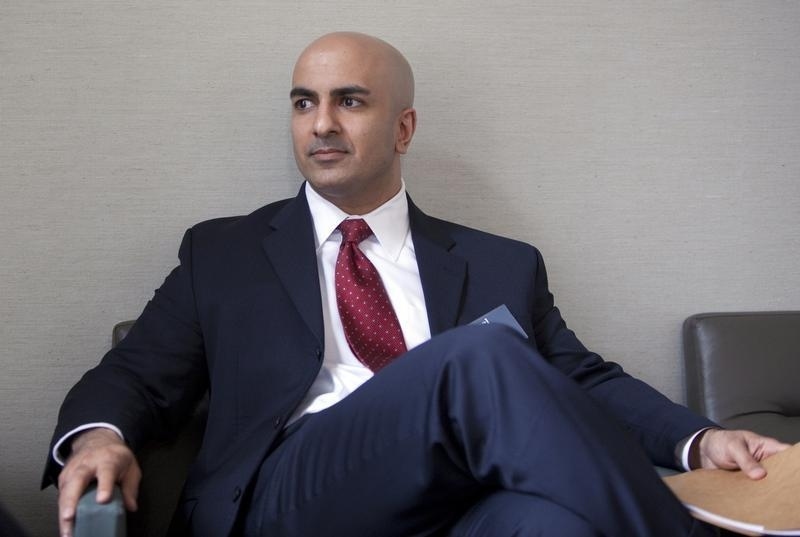 Neel Kashkari, a former U.S. Treasury Department official and Goldman Sachs banker, announced his candidacy for governor during a keynote address at California State University in Sacramento on Tuesday.
The Republican has never held elected office, but stands as a more moderate alternative to assembly member Tim Donnelly, the only other current gubernatorial candidate and a Tea Party favorite. Kashkari was appointed to the Department of Treasury in 2006 by President Bush and led the government's $700 billion financial rescue program following the economic crash. He has said he previously voted for Obama and supports marriage equality.
"If we could get Republicans and Democrats to work together in Washington, D.C., then I know we can get them to work together in Sacramento," Kashkari said in a statement. "If we could break the back of the worst economic crisis our country has faced in 80 years, then I know we can break the back of the crisis that is destroying opportunity for California families and kids."
Kashkari is now the second candidate, following Republican assembly member Tim Donnelly, who has officially announced his campaign for the 2014 California gubernatorial race. Gov. Jerry Brown has not yet officially announced his candidacy, despite raising $17 million for his reelection so far.