Melissa Harris-Perry Wore Tampon Earrings On Air On MSNBC
Her producer made them for her.
MSNBC host Melissa Harris-Perry replaced her earrings with tampon earrings on air Sunday.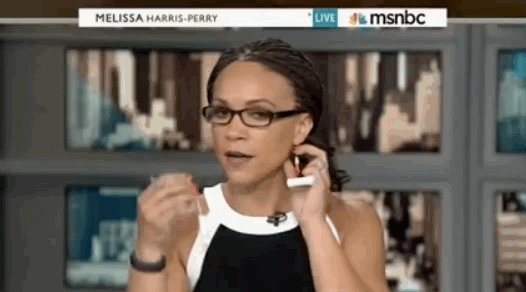 She said her producer made them for her.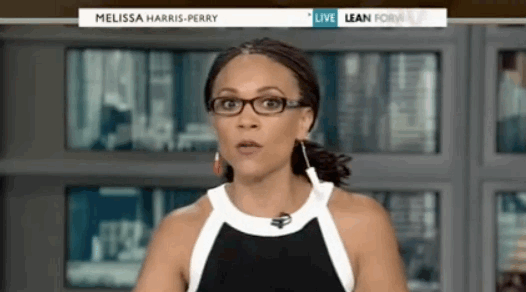 She said she did it because of the Texas woman who initially weren't allowed to bring tampons to protest the Texas legislature's debate on a bill placing restrictions on abortions.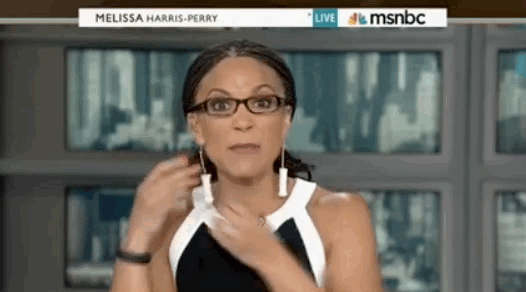 And then she tweeted about it just in case anyone had any questions.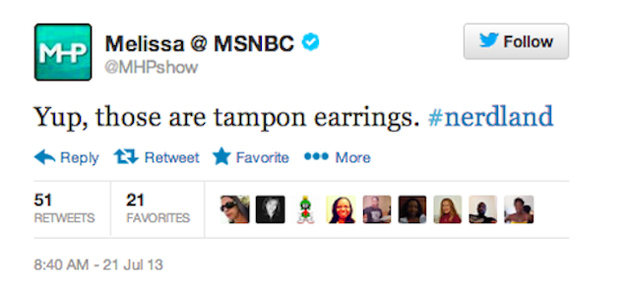 The end.