Look At Everyone's Faces When Obama Was Interrupted By A Heckler In San Francisco
Seriously, though, look.
During President Obama's speech on immigration Monday in San Francisco, he was interrupted by a heckler.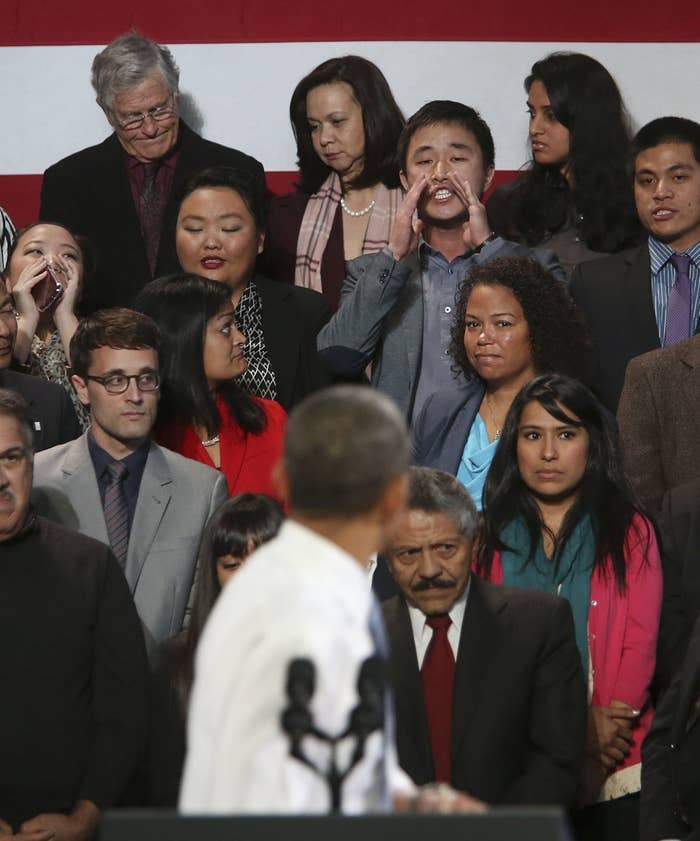 The heckler was 24-year-old Ju Hong of South Korea.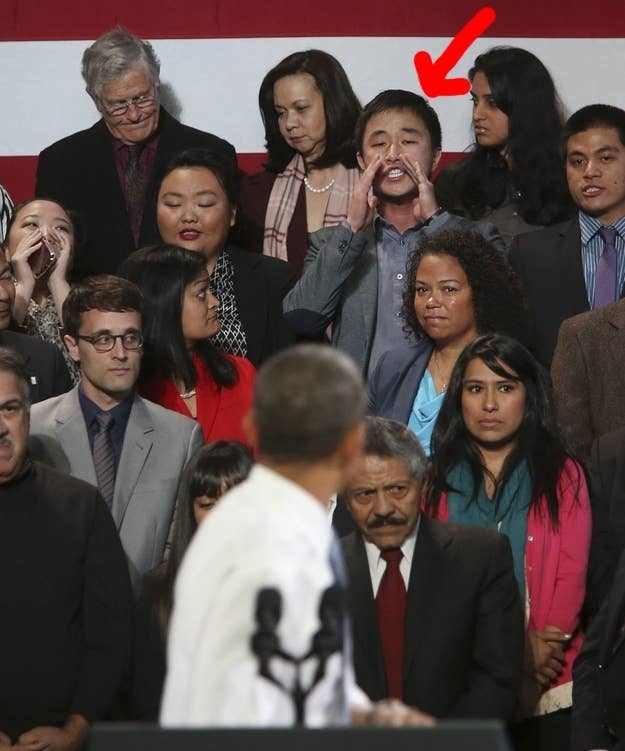 He was upset over Obama's record on deportation. According to the Department of Homeland Security, the Obama administration has deported more immigrants annually than the George W. Bush administration.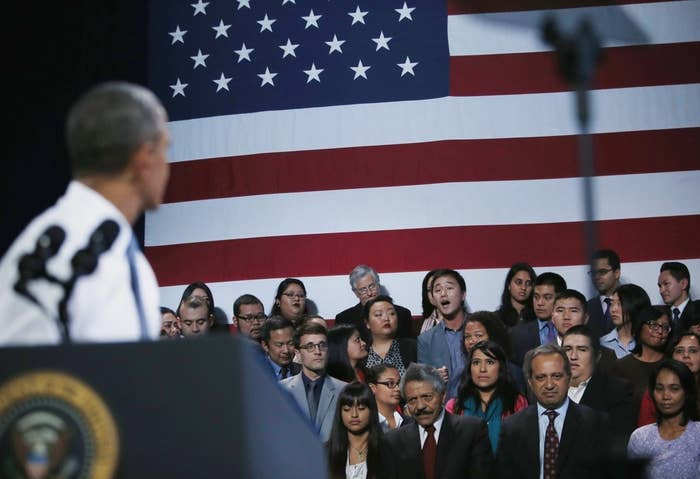 Everyone else in the crowd was upset he was interrupting the president, though.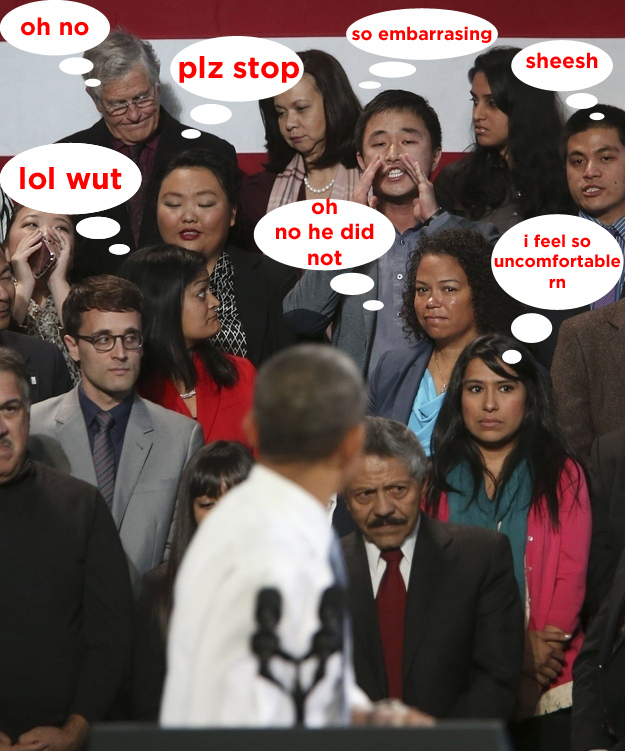 Seriously. Look at those faces.

Hecklers are usually removed from tightly controlled events the president speaks at, but instead of having Hong removed, Obama stopped his speech and talked with him.
You can watch Obama's response here.