Florida Mother Receives 20-Year Sentence For Firing Warning Shots
Marissa Alexander of Jacksonville, Fla. was sentenced to 20 years in prison Friday for firing warning shots against her allegedly abusive husband.
Jacksonville, Fla., mom Marissa Alexander was sentenced to 20 years in prison and convicted of aggravated assault with a deadly weapon.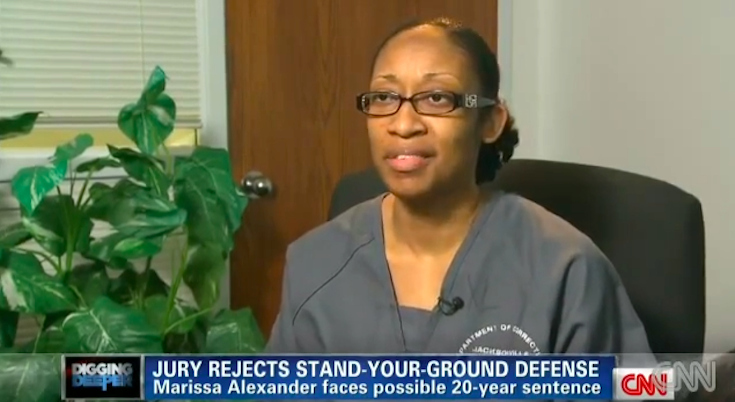 She said her husband, who had been previously arrested on abuse charges, tried to strangle her the night of Aug. 1, 2010, after reading texts she had sent to her ex-husband.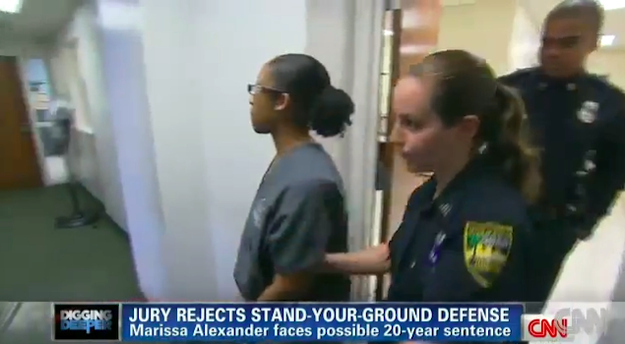 Alexander said she tried to flee the home, but realized she did not have her car keys and the garage door did not open. She said she then decided to grab a gun stored in the garage and fire a warning shot at her husband, who threatened to kill her.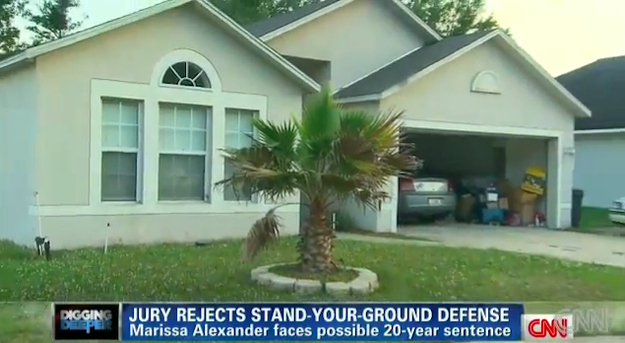 Alexander was arrested and a jury rejected her stand-your-ground law defense.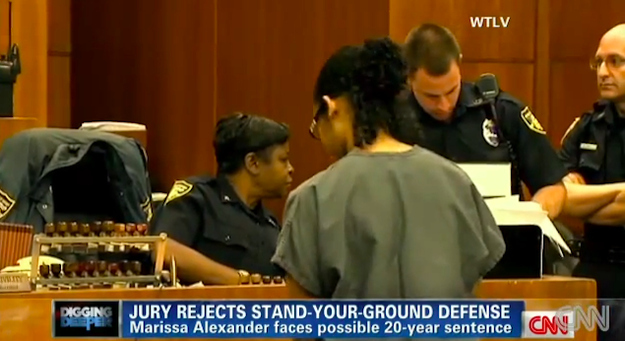 In a letter to the trial judge, the Jacksonville NAACP connected Alexander's case to Trayvon Martin, asking if "'justice for all' [included] everyone regardless of gender, race or economic status."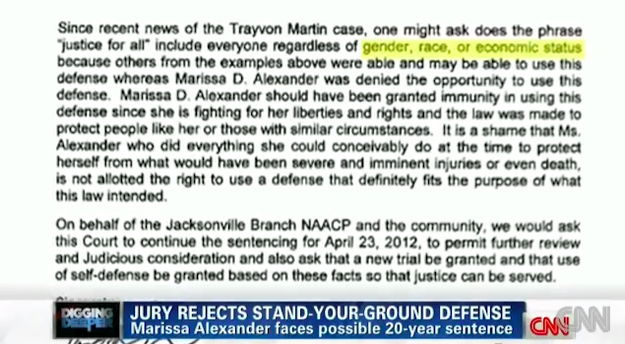 George Zimmerman was found not guilty of all charges Saturday in the shooting death of Martin. Following the verdict, some on television and social media were comparing the two cases.
Last year, The Tampa Bay Times examined the sometimes shocking disparities in the way Florida's "stand your ground" law has been applied.