Demonstrators Wear Huge Masks To Protest World Hunger, Go Golfing
Workers from the charity Oxfam were in Northern Ireland this week as world leaders met for the G8 summit.
Demonstrators from the anti-hunger charity Oxfam wore big masks depicting world leaders in Northern Ireland this week.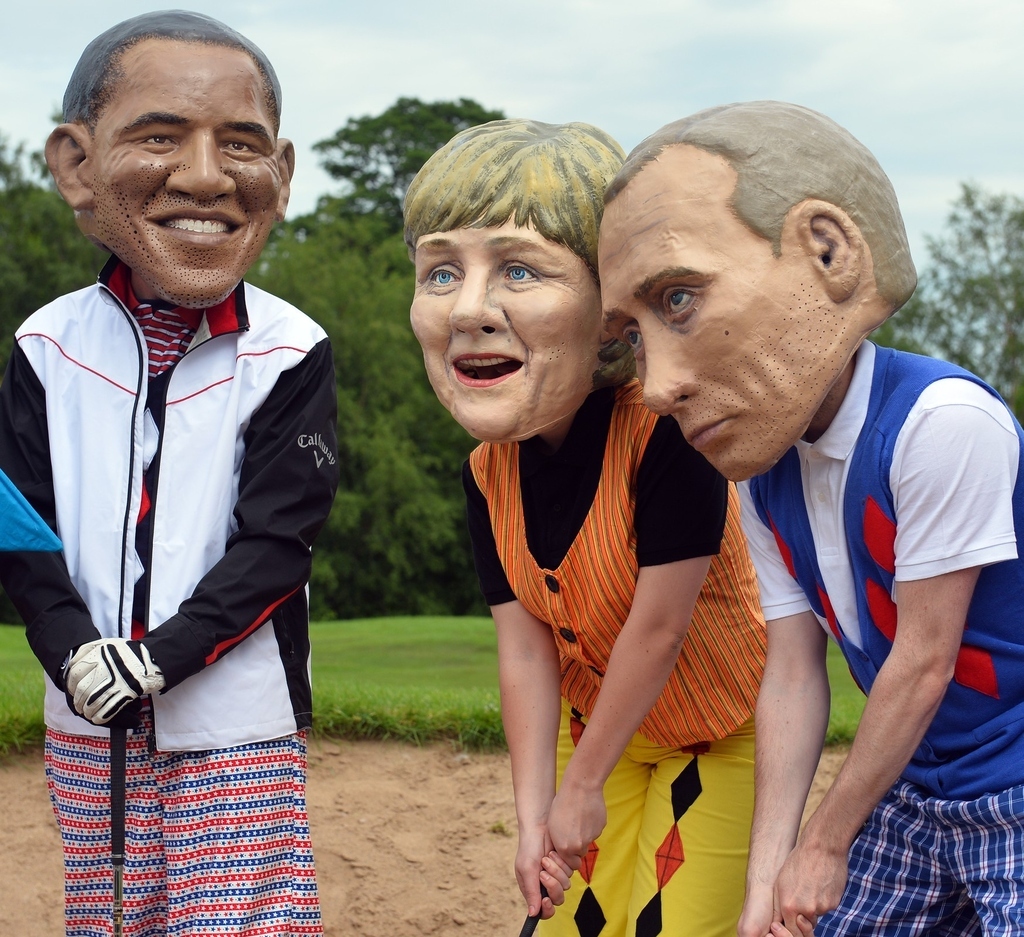 Actual world leaders were in town for the G8 summit where they discussed peace in Syria and how to crack down on international tax evasion.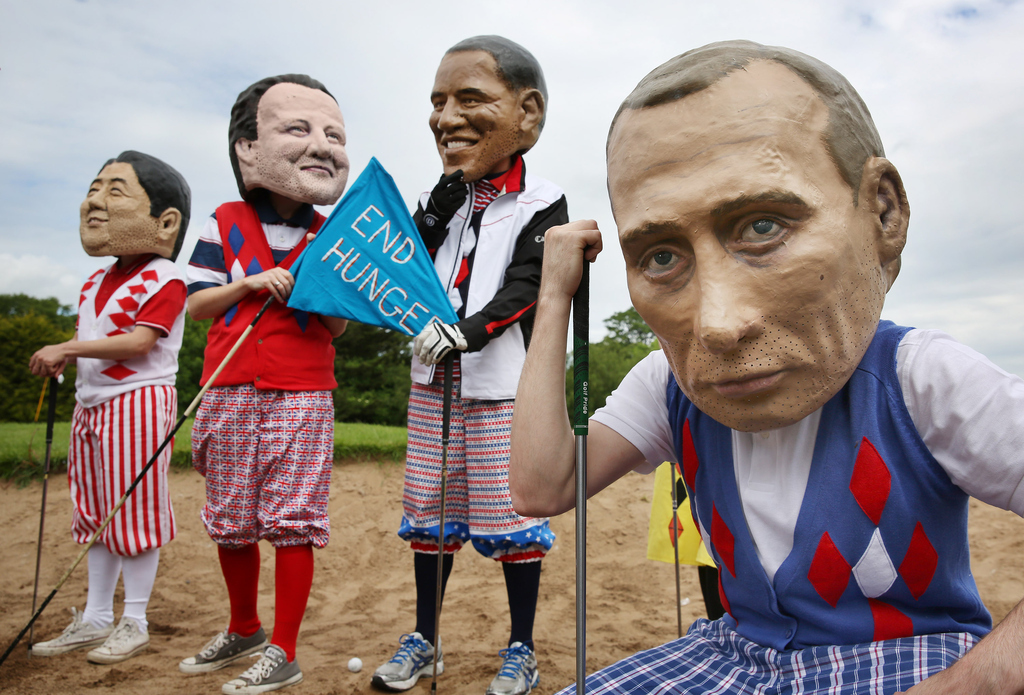 The demonstrators posed at a golf course in Enniskillen, Northern Ireland, Tuesday.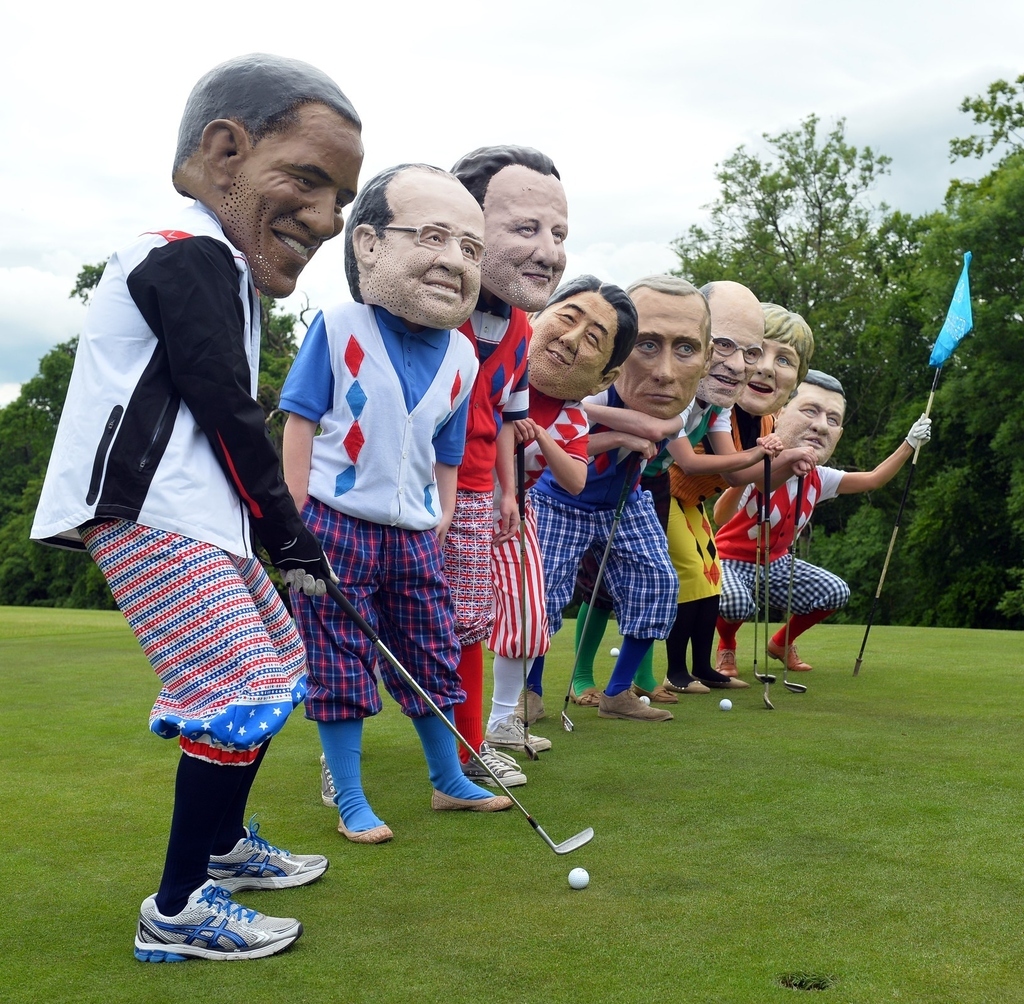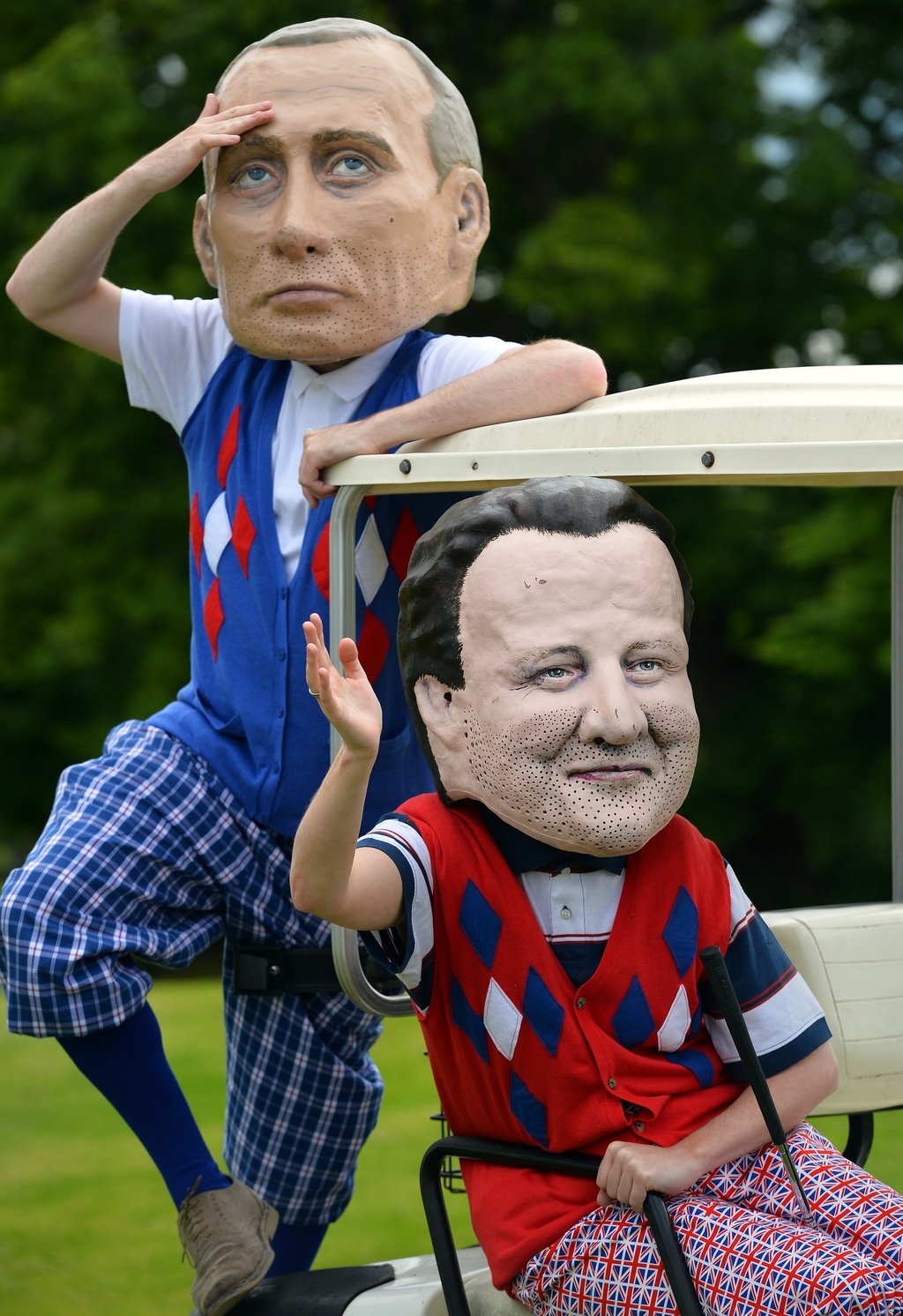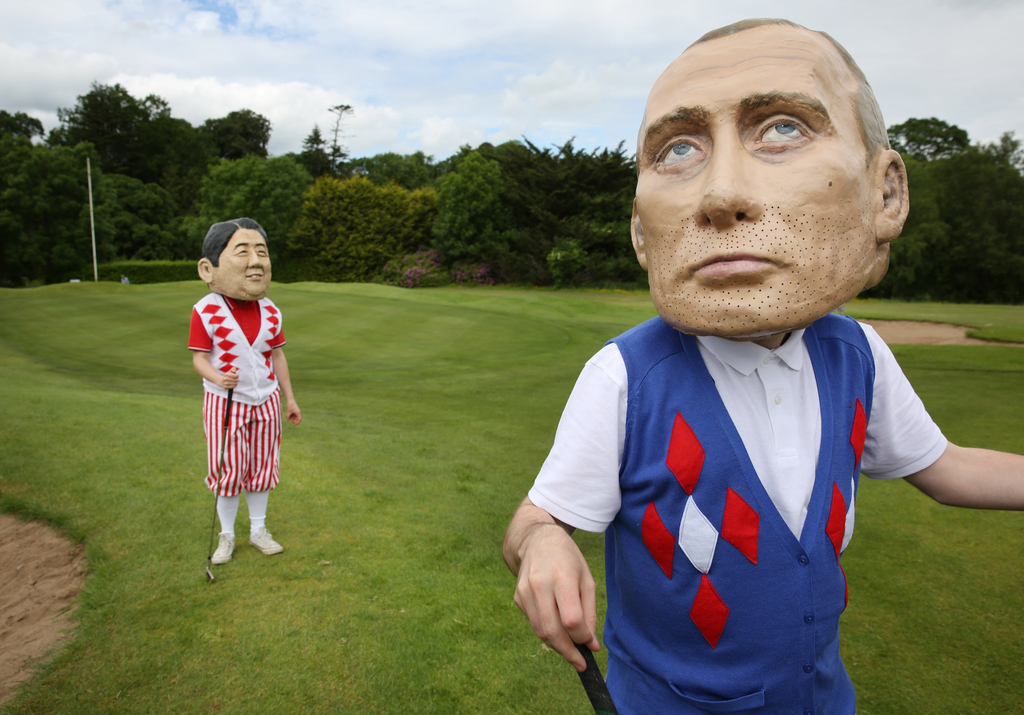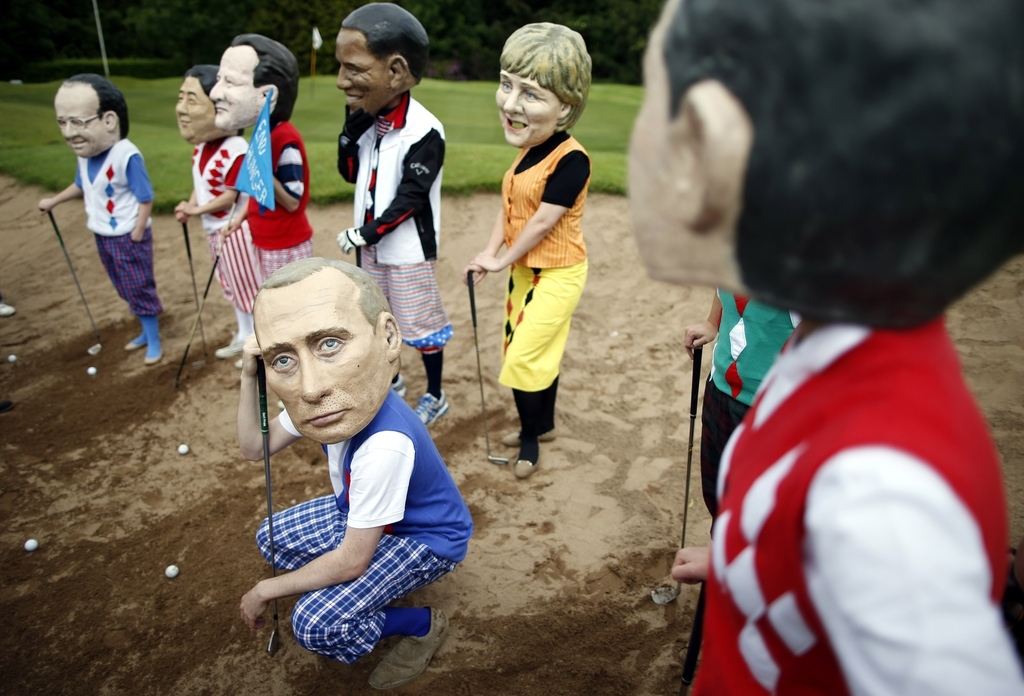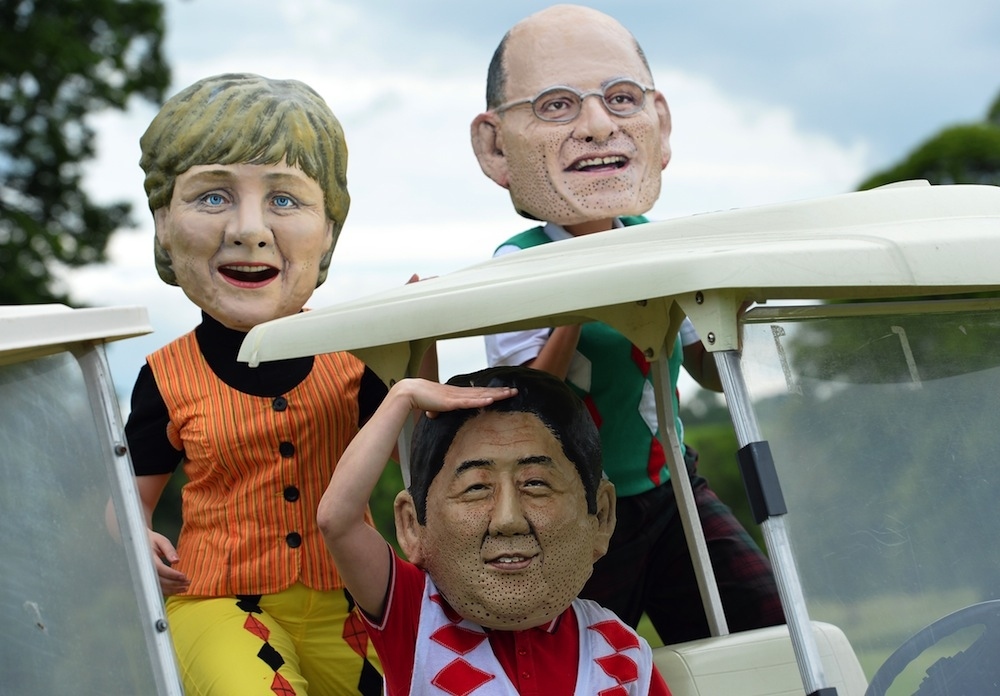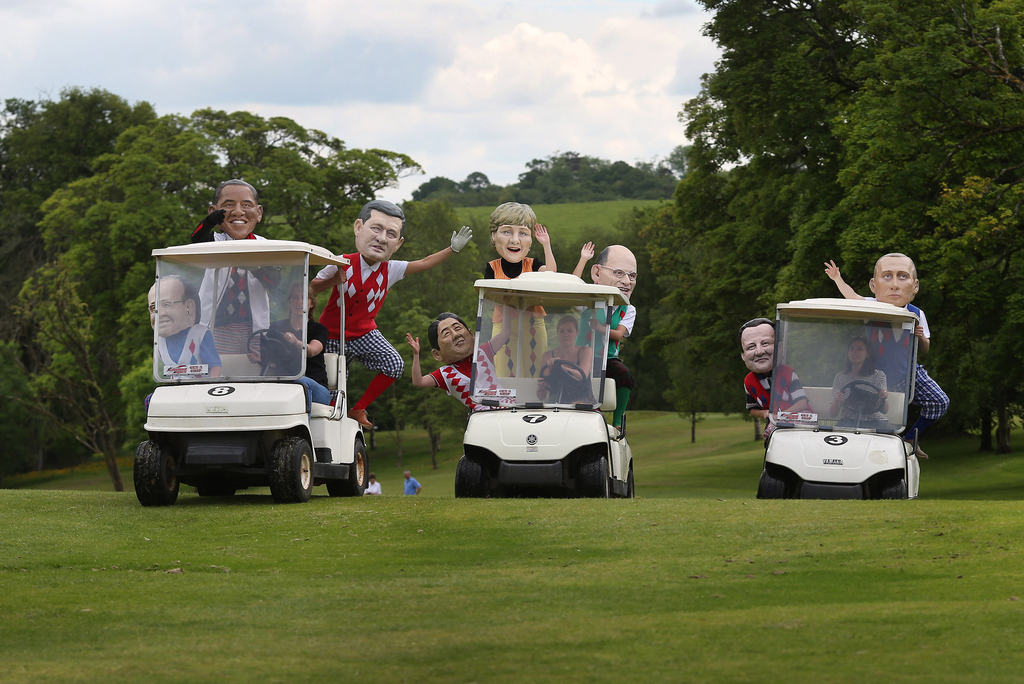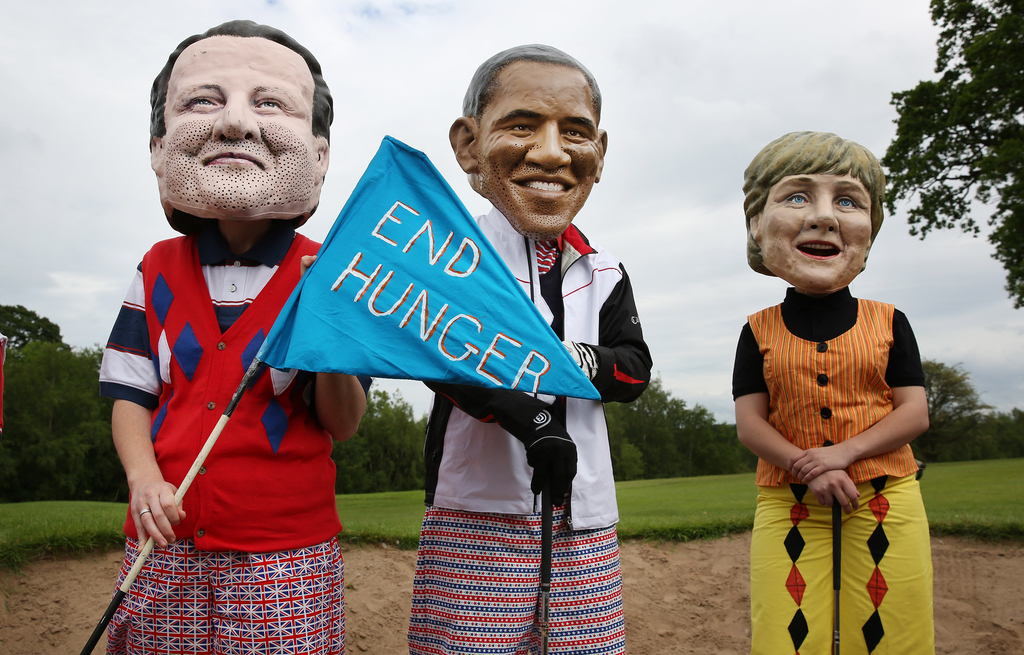 From left to right, you have: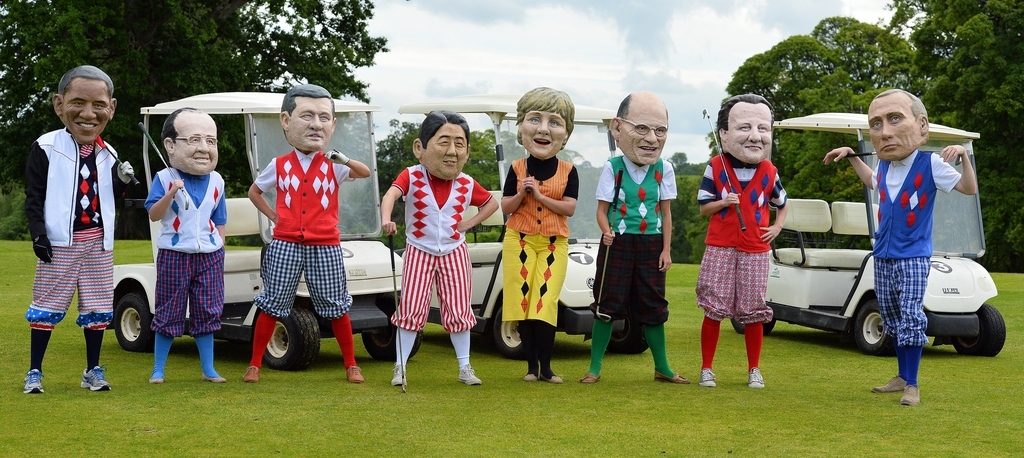 On Sunday they were outside of the Belfast City Hall.