California's Plan To Drive Down Its Prison Population
Almost two out of every three people incarcerated in California ends up back in jail for a repeat offense. "If we were talking about a business that had a failure rate of that number, we would reorganize," Attorney General Kamala Harris said.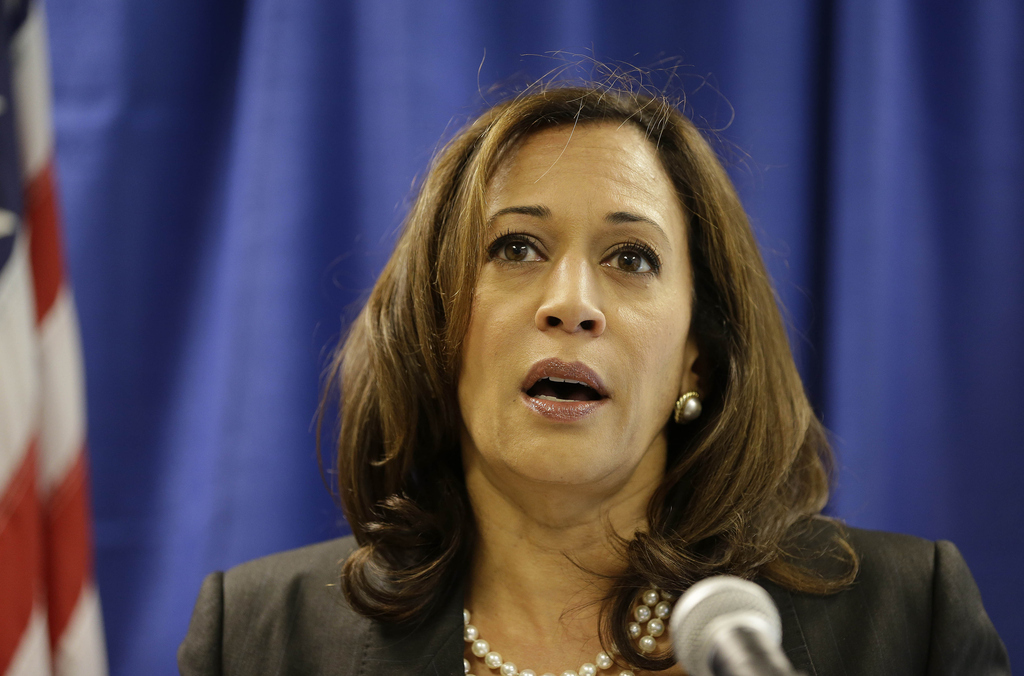 LOS ANGELES — California Attorney General Kamala Harris announced Wednesday an initiative to reduce the state's prison population, which is among the highest in the country, by reducing its recidivism rate.
California has a prison population of more than 134,000, according to the state's Department of Corrections and Rehabilitation. Much of it is repeat offenders. From 2009 to 2011, 64% of those released from prison or jail ended up committing another crime within three years.
"If we were talking about a business that had a failure rate of that number, we would reorganize, we would re-examine and we would guide our approach by a well-proven method which asks us to think about what is our return on our investments," Harris said. "That's how we our approaching our work going forward."
California's prisons, currently at 144% of capacity, must be reduced to 137.5% capacity by February thanks to a three judge federal panel ruling.
The Division of Recidivism Reduction and Re-Entry will identify successful programs already being implemented throughout the state that can be duplicated. Harris mentioned Los Angeles County as a model for the rest of the state.
Los Angeles County provides trade skills training and clergy for inmates, Sheriff LeRoy Baca said. The county found that of inmates who participated in its 12-week course that taught life skills, drug rehabilitation, occupation preparation and resume training, the recidivism rate was 36.7%, nearly 30% lower than the statewide level. The county is home to the largest jail population in the United States with 19,000 inmates and five facilities.
"There's more to stopping crime than just handcuffs," said Los Angeles Police Department Chief Charlie Beck. "There's a very effective re-entry program run by the gangs of the streets of Los Angeles and that's what we're up against."
U.S. Attorney General Eric Holder has "pledged his help" in California's efforts, Harris said, and an emphasis would be put on seeking grants and "innovative sources of funding" for the initiative.
She also said there would also be a focus on technology. "You'd be shocked at how obsolete we are," she said. The state recently implemented a system to track repeat offenders and trends. A vital part of tracking will be identifying a statewide definition for what constitutes recidivism.
"We have a huge state. Fifty-eight counties with 58 ways of doing things and 58 ways of measuring recidivism," said Dean Flippo, president of the California District Attorneys Association.
"It's the beginning," Harris said. "I'm very excited about the work we're embarking on."