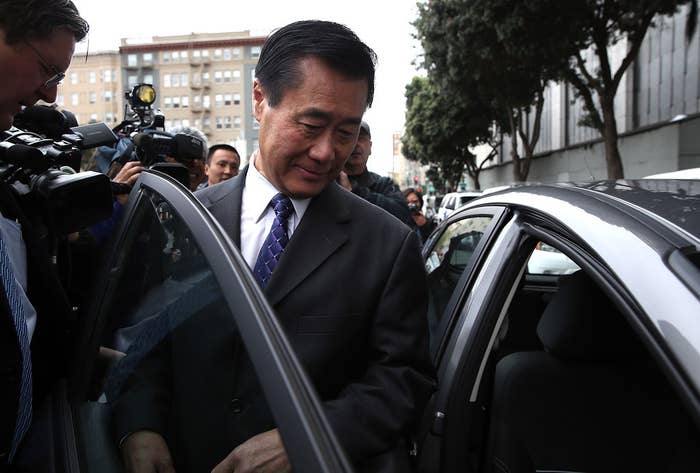 LOS ANGELES — A California state senator charged in a federal indictment received nearly one in ten votes in Tuesday's primary election for secretary of state.
Sen. Leland Yee, a San Francisco Democrat, dropped out of the race after being charged in a federal indictment in March with conspiracy to traffic in firearms, after the deadline for removing names from the ballot.
Yee, who has a history of supporting gun control, was accused of accepting money from an undercover officer in return for introducing the undercover officer to an arms dealer. According to a federal criminal complaint, Yee discussed with the undercover officer to bring weapons worth up to $2.5 million from a Muslim separatist group in the Philippines into the United States.
Yee received 287,590 votes, or 9.8%. It was the third highest total after Democrat Alex Padilla and Republican Pete Peterson.