Brooklyn Bridge Closed As Officers Talk To Man Threatening To Jump
Horrifying photos of a man who climbed to the top of the Brooklyn Bridge and threatened to jump. Thankfully, he didn't. NYPD responded and were able to talk to him.
At about 3 p.m. Friday, onlookers noticed a man climbing the Brooklyn bridge.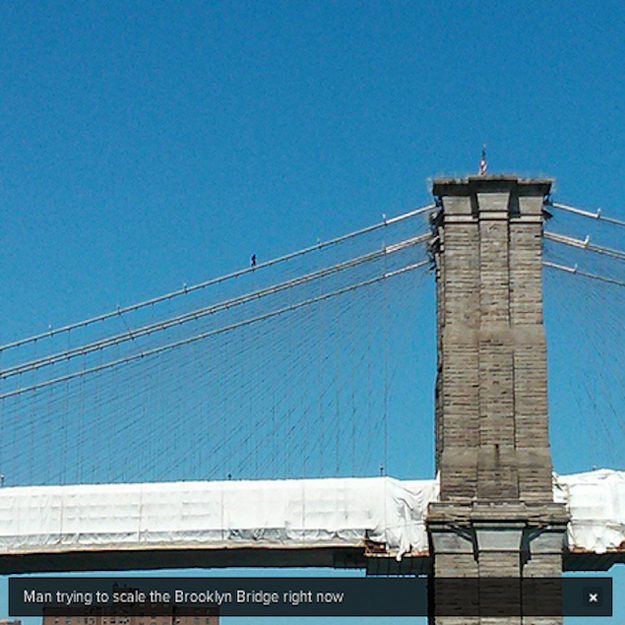 He made it all the way to the top.
Police closed the bridge to vehicles and pedestrians.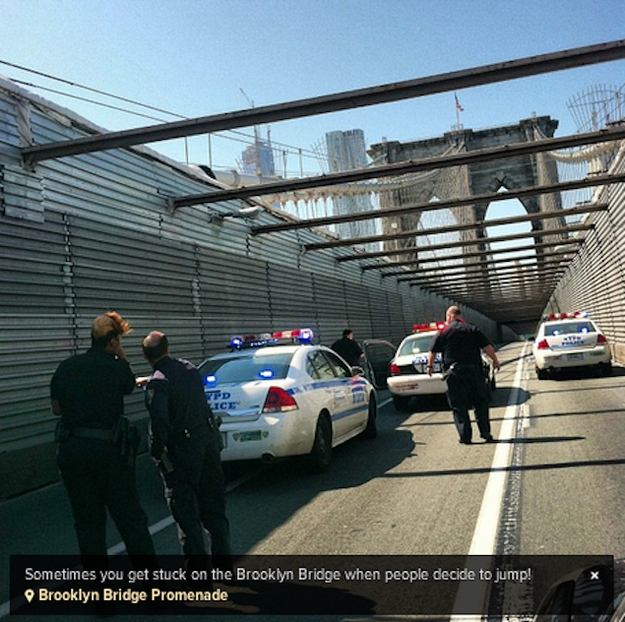 Rescuers scaled the bridge to talk to the man.
Thankfully, rescuers convinced the man to come down.
By about 5 p.m., rescuers were walking down the bridge with him.