Albuquerque Voters Reject Late-Term Abortion Ban
Updated: Voters on Tuesday rejected the measure 55% to 45%.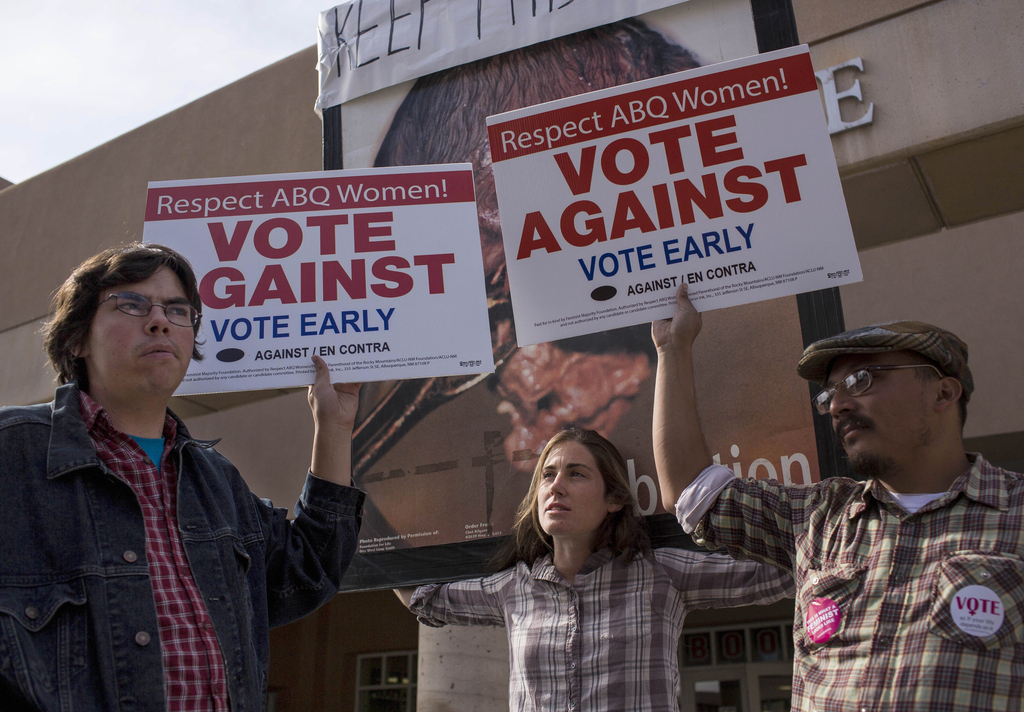 Updated — Nov. 20, 9 a.m. ET
In a closely watched election, voters in Albuquerque, N.M., rejected a ban on late-term abortions on Tuesday.
The measure was rejected 55% to 45%, the Associated Press reported.
It is believed to be the first abortion vote at a municipal level rather than the federal or state level where such legislation is typically passed.
The campaign had attracted hundreds of thousands of dollars in advertising including from national groups.
The group Project Defending Life gathered signatures to put the referendum on the ballot after failing to make progress with legislation in the Democratic-controlled legislature. Tara Shaver, a member of the group, said its efforts were inspiring activists on a municipal level.
Following the election, NARAL Pro-Choice America President Ilyse Hogue told the AP, "We hope today's resounding defeat of this abortion ban sends a clear message to the extreme forces around the country now trying to impose their agenda on cities around this country. "