Airline Passenger Allegedly Tried Opening Plane Door Mid-Flight
Passengers held the suspect down and tied him up with shoelaces.
A passanger aboard an Alaska Airlines flight from Anchorage, Alaska, to Portland, Oregon, tried to open an emergency exit during the flight, passengers told the Associated Press.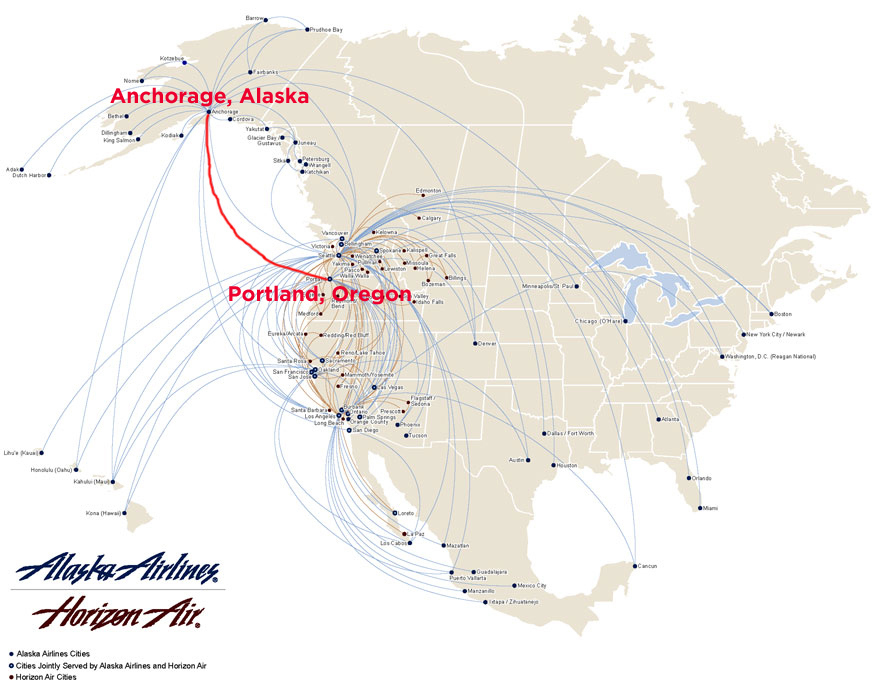 The suspect, Alexander Herrera, 23, of Arizona, made "unusual statements" before attempting to open the door, and was put into a choke hold by another passenger.
Flight attendants used shoelaces to restrain Herrera and he was then placed in a seat that was "surrounded by big guys."
Herrera was brought to a Portland jail and faces a charge of interfering with a flight crew. His father told a reporter he was stunned by the arrest.