A Man Photobombed The Australian Election
Security had to remove an unidentified man who got on stage during a victory celebration for Australia's new prime minister.
Tony Abbott won Australia's election Saturday to become the country's third prime minister in four months.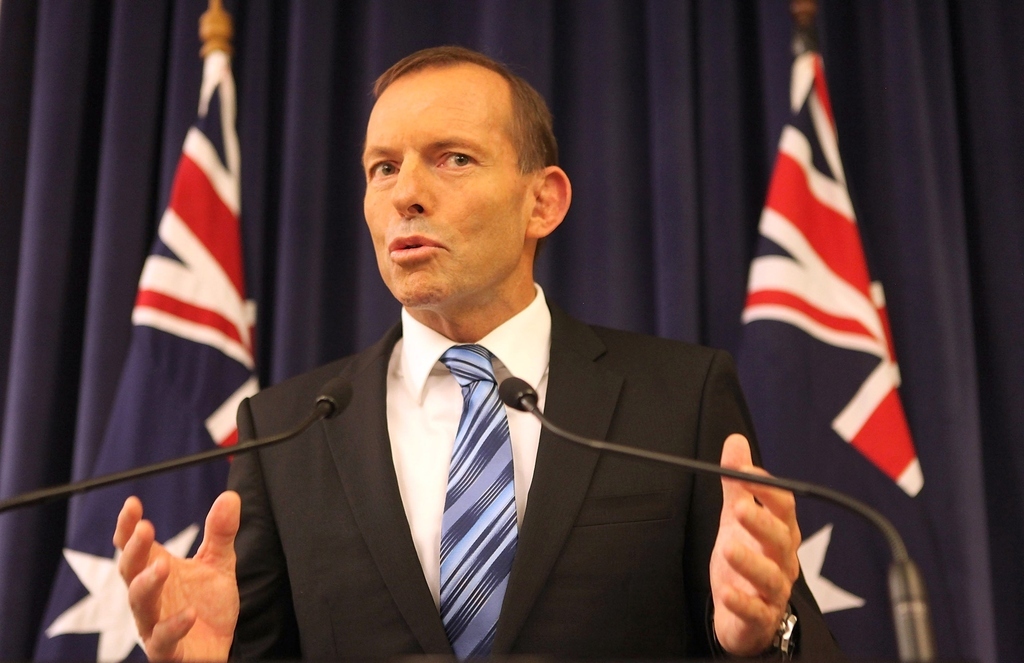 During his victory celebration, this unidentified man got up on the stage.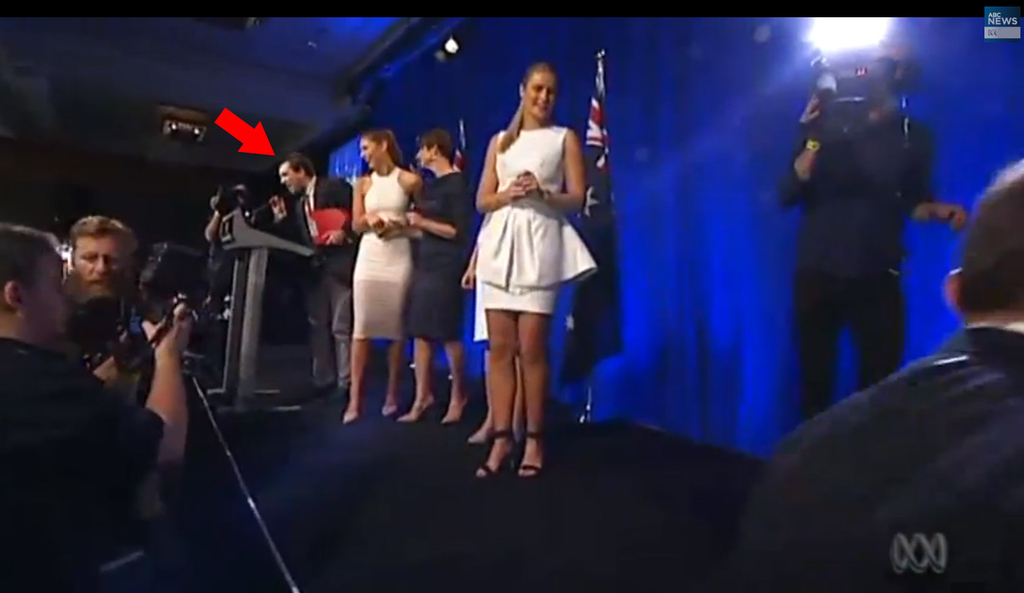 And he shook Prime Minister-designate Abbott's hand.
While Abbott's family looked on, confused.
Security tried to get the man down off the stage.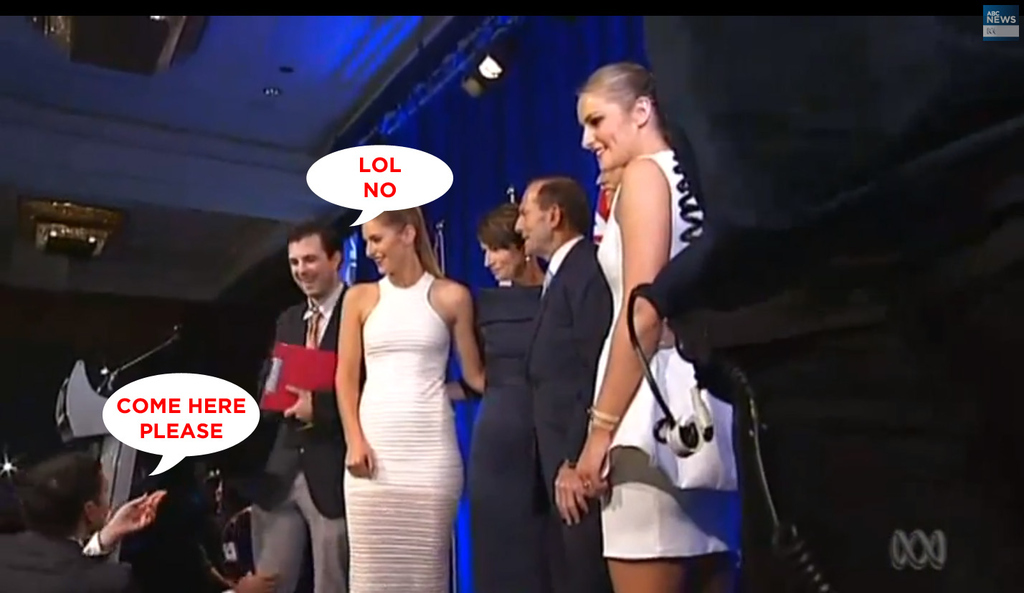 Abbott won the election in a landslide, defeating the Labor government which has ruled the past six years and has failed "to maximize the benefits of a now fading mining boom," according to Reuters.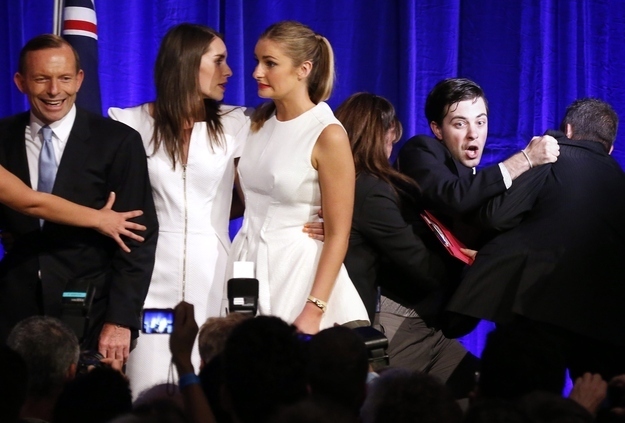 Abbott is leader of the Liberal Party, Australia's center-right party.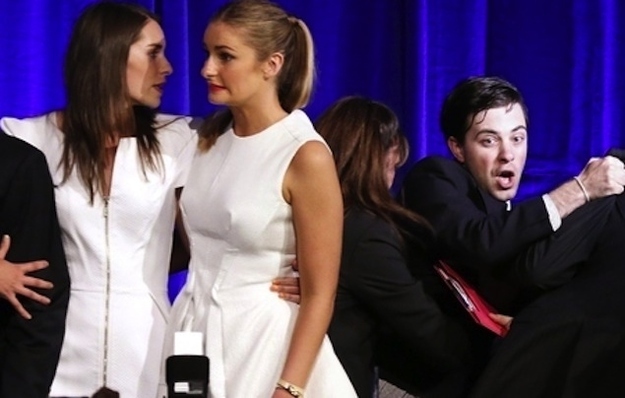 That might confuse Americans since "liberal" here means the exact opposite.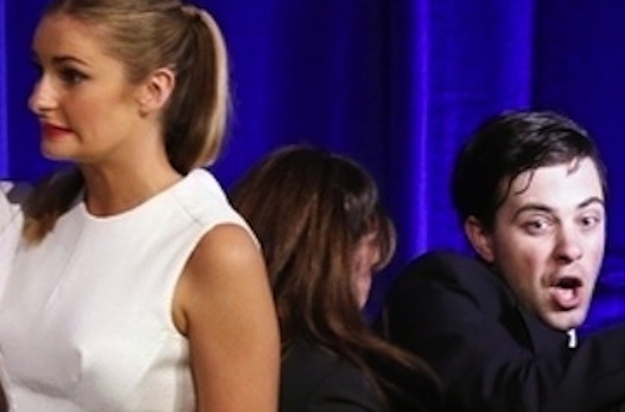 But Australia also has summer when America has winter, so they do things opposite sometimes, and that's OK.