A 2-Year-Old Boy Died Two Days After His Parent's Wedding
A Pennsylvania couple moved up their wedding date so their son could be best man after they found out he had weeks to live.
Christine Swidorsky and Sean Stevenson of Pennsylvania moved up their wedding once they found out their son Logan only had a few weeks to live.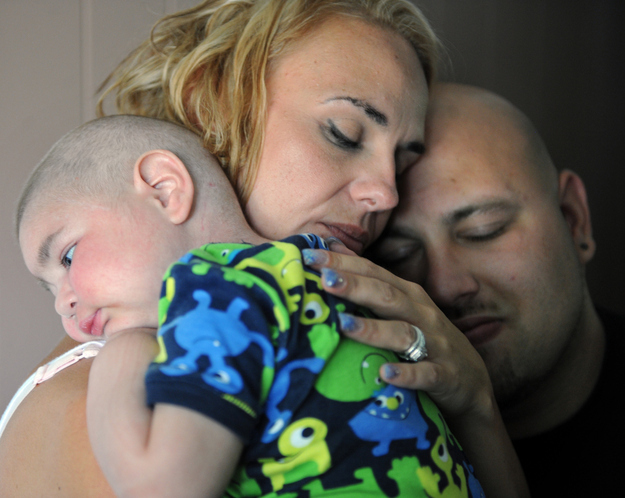 Logan had leukemia and Fanconi anemia, a rare disease that often results in cancer.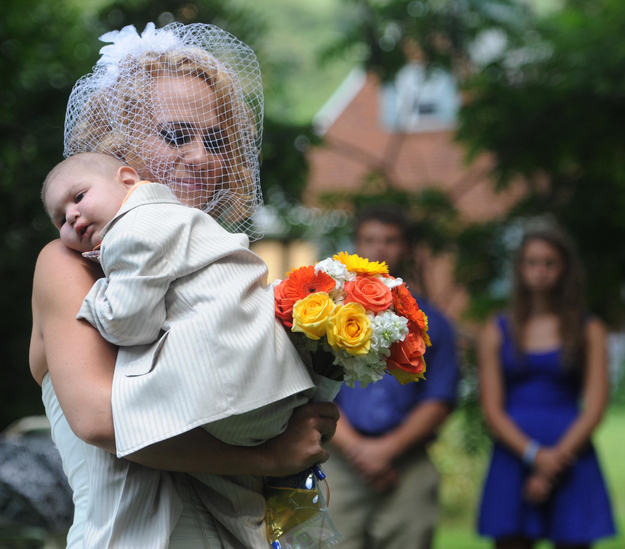 Logan was the best man at the Aug. 3 ceremony.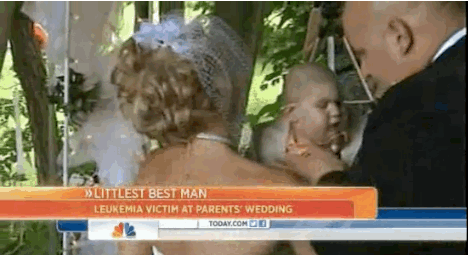 This is our dream come true. All our family together and we're all together celebrating, the celebration of my son's life and the celebration of our marriage.
Two days later, Logan died. Christine posted this on her Facebook.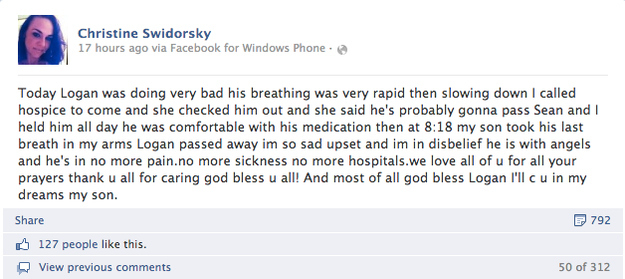 "I just am thankful that I am able to bring my son home and have time with him and hold him before he goes," Sean told the Pittsburgh Times-Review. "So in that sense, I feel lucky that I at least get to say goodbye to my son."