1.
On April 9, 2003, Firdous Square was where the Soviet-style statue of Saddam Hussein was pulled down live on television. Today it's empty, and only bent iron beams remain where the statue once stood.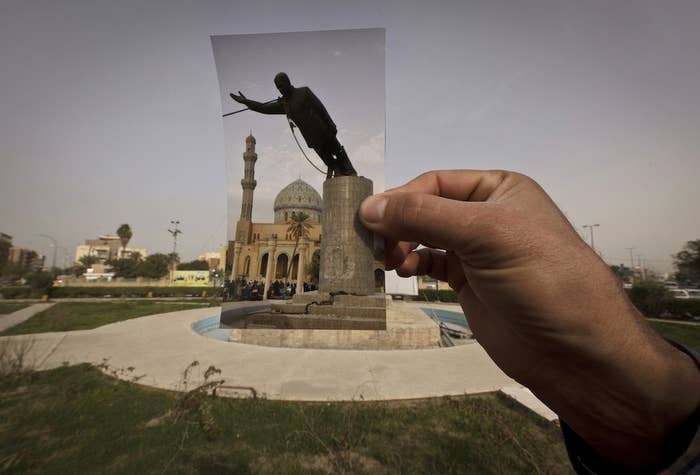 2.
Another photo near the site of the statue. Posters of anti-American Shiite cleric Muqtada al-Sadr in military fatigues are pasted on the sides of the pedestal.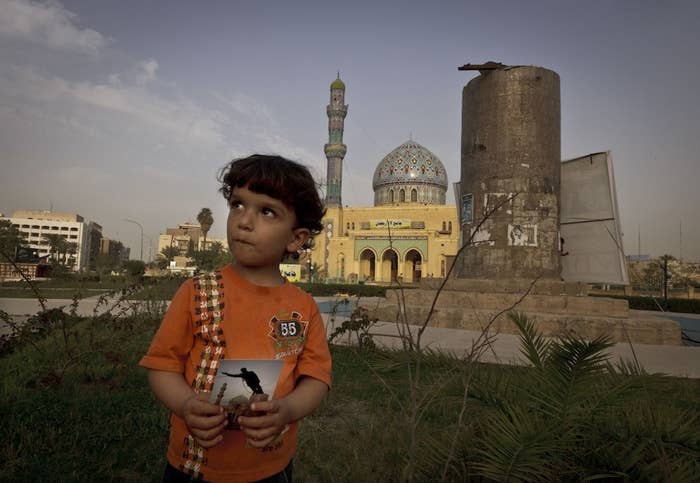 3.
In 2006 this Baghdad square was the site of a checkpoint to prevent suicide car bombs. Today candidates in the upcoming election display their campaign posters.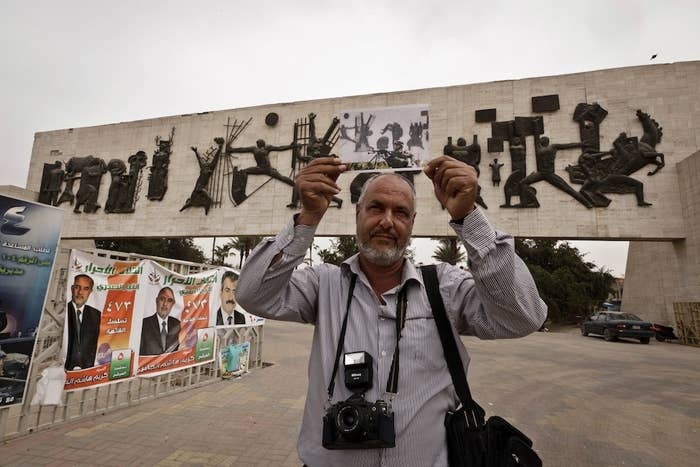 4.
In 2003 the Baghdad Zoo was used as a holding facility for looters detained by U.S. soldiers. Today it's home to more than 1,000 animals.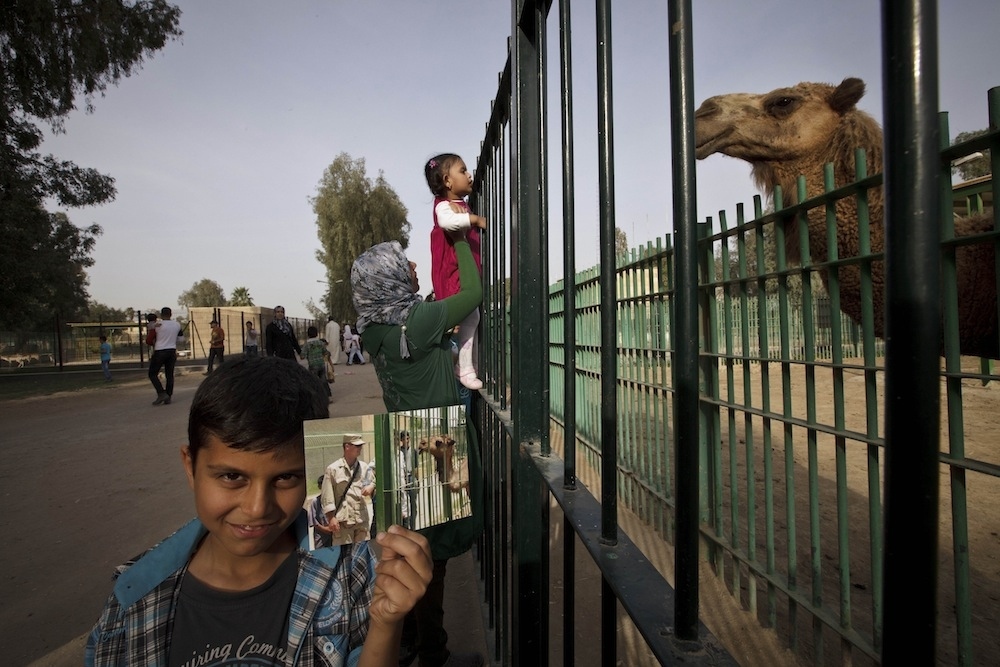 5.
On September 29, 2008, this shopping district was the site of a bombing that killed 22 people. Today it's filled with shoppers.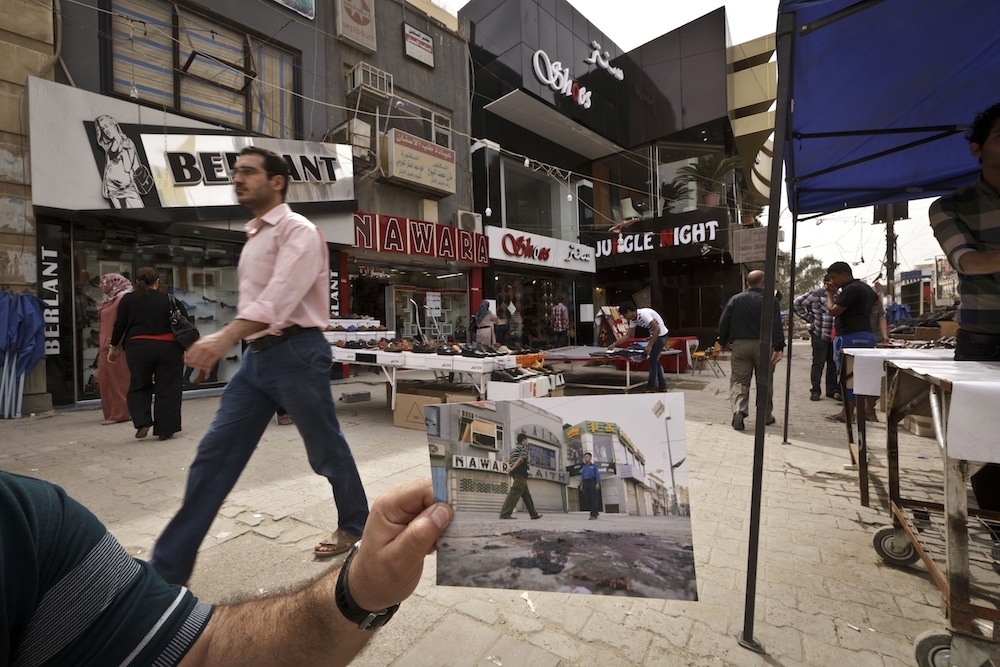 6.
In April 2003, this park was home to a tribe of children orphaned by the war. Today the park is a popular destination for families.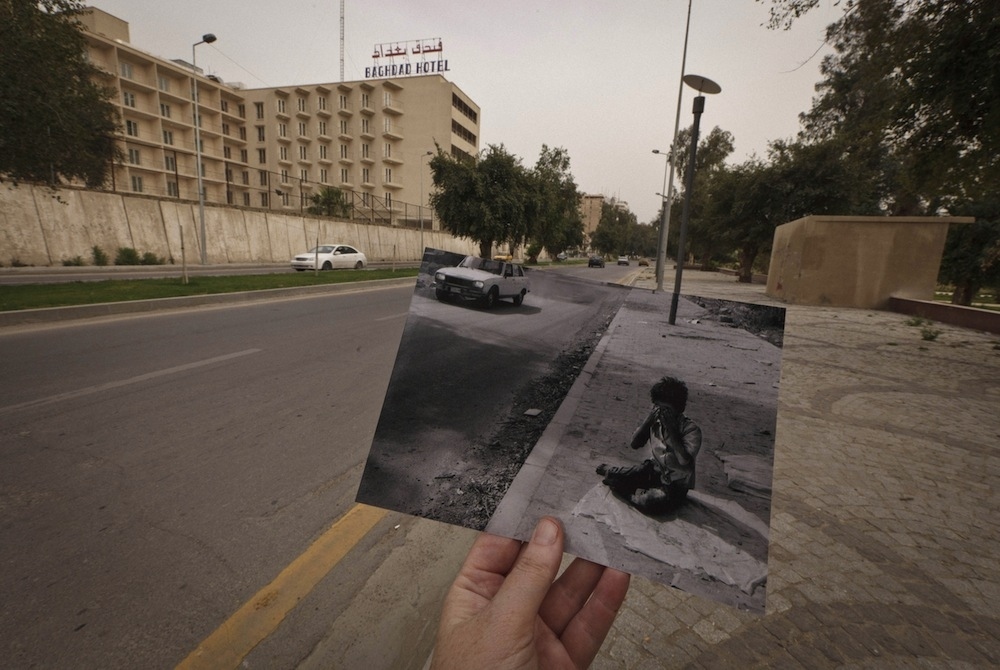 7.
Another photo of the park, which features manicured gardens, playgrounds, and restaurants.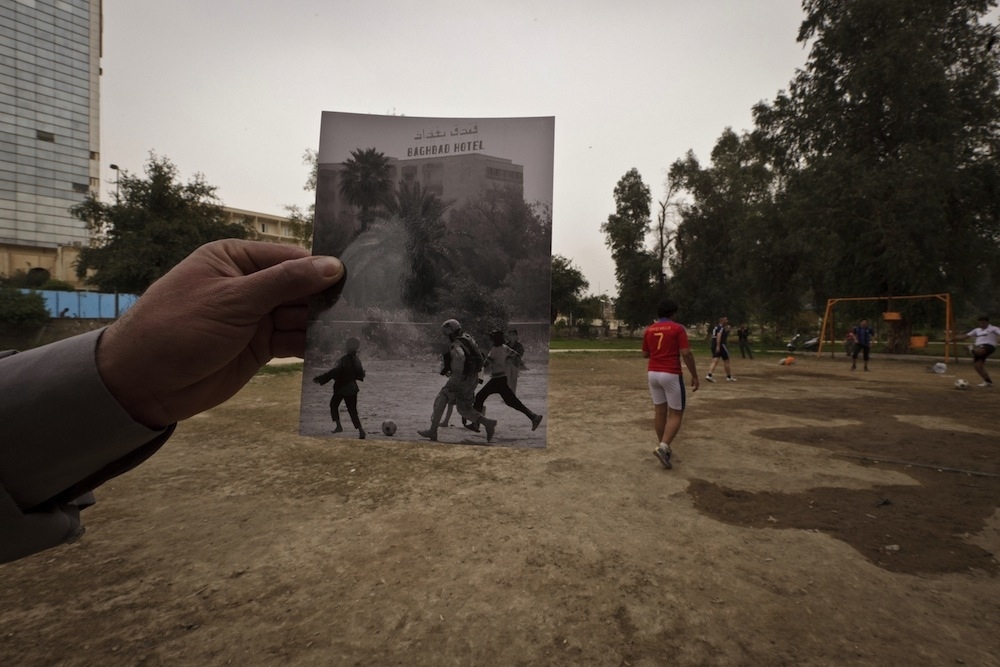 8.
On March 7, 2008, this street was the site of a bombing that killed 53 and wounded 130. Today it's filled with motorists.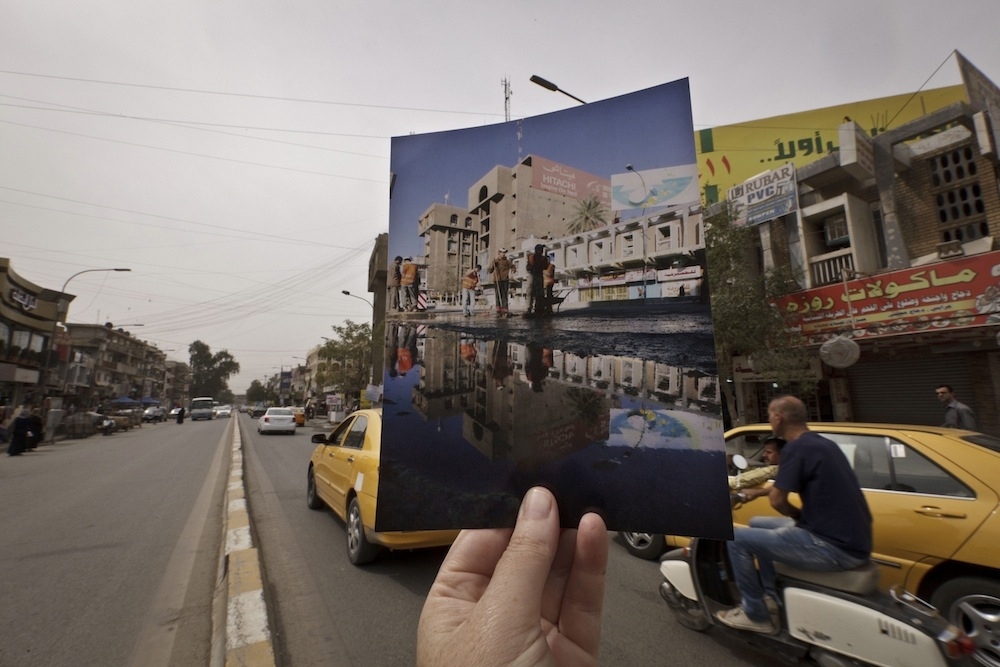 9.
In May 2003, the U.S. Army was protecting the Iraqi National Museum after tens of thousands of artifacts chronicling about 7,000 years of Mesopotamian history were believed to be looted. Today it's guarded by Iraqis.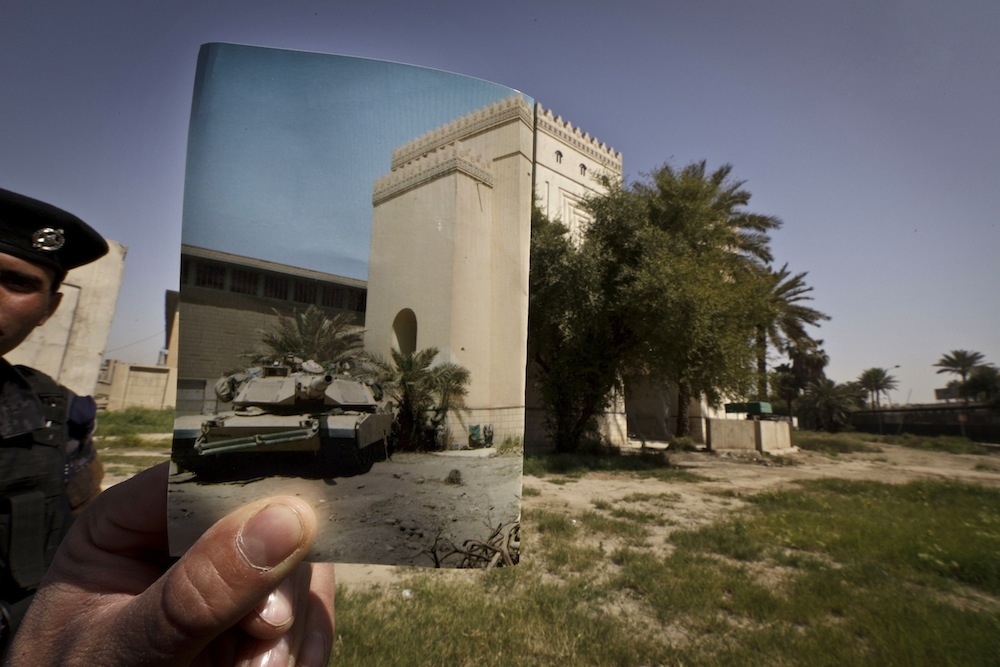 10.
Another photo of the museum. Despite international efforts to track items down, fewer than half of the artifacts have so far been retrieved.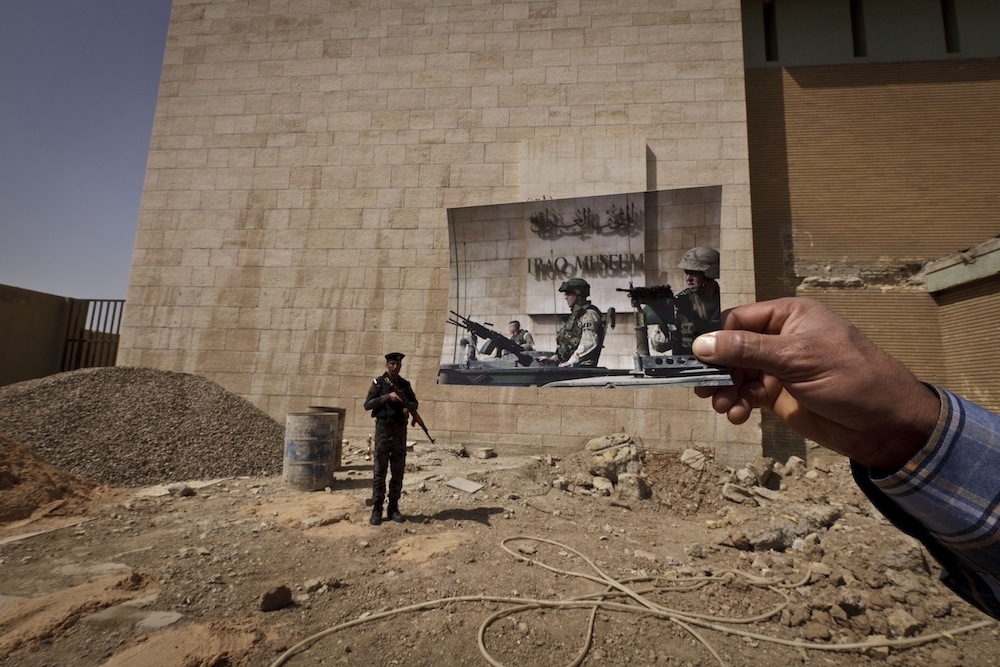 11.
In 2008 U.S. soldiers patrolled by the cross-sword archways Saddam Hussein commissioned during Iraq's war with Iran. Today the monument site is free of U.S. soldiers.