If you'd like a new Apple Watch, you can get it in gold, or with a black leather strap or a bright blue sporty one in a material that looks like a knight's chain mail face mask.
You can also get it in a smaller size, one that will actually fit most women's wrists. Or with a "soft pink modern buckle." Or in rose gold.
As it enters the smartwatch field, Apple joins a market that at first largely ignored women, but which is now explicitly targeting them. A number of companies are going after potential female smartwatch wearers by making wearables that are smaller, and which they think more women will like both in terms of aesthetics and specific features. For the first time, Apple also invited a number of fashion editors to cover its keynote event.
From a physical standpoint, many of the early smartwatches were — and most still are — big, bulky, and designed with a decidedly, if not deliberate, masculine aesthetic.
"The screens have been bigger than my wrist," said Stephanie Nguyen, co-founder and VP of design at Silica Labs, a company that builds applications for wearable devices. Even though she works directly with smartwatches, she said, many of the sophisticated smartwatches on the market are simply too big.
"The industry hasn't traditionally focused on women as the foremost consumer at all," said Rachel Arthur, global senior editor of digital media and marketing at trend forecaster WGSN. "Wearables until now have largely been clunky, boxy designs that have had more of a masculine feel to them, like a shrunken version of the smartphone on your wrist or a fancy pedometer. What we've started to see over the past few months however is more of a move to putting the design first and particularly focusing on that idea of a female aesthetic."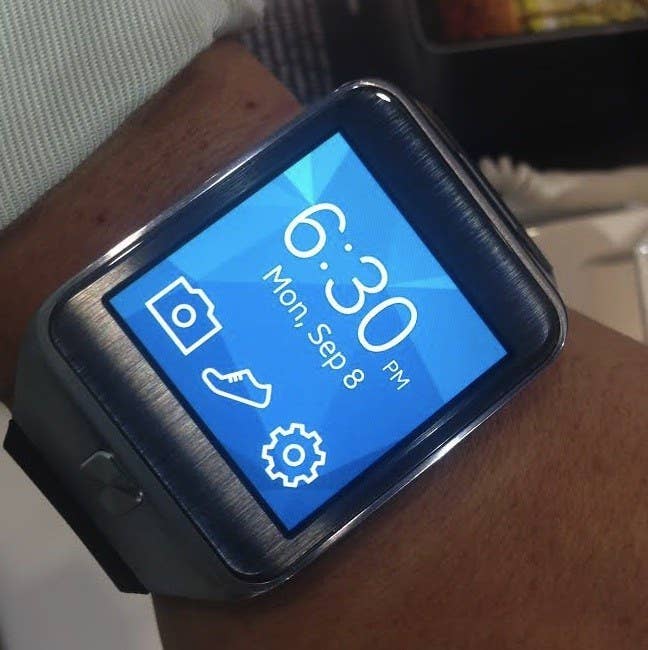 In addition to size, some major players are betting on a more fashion-conscious design to capture the female market.
Last week, at the start of New York Fashion Week, Intel unveiled the first photos of the smart bracelet it developed in partnership with Opening Ceremony, the store and label known for collaborations with Chloe Sevigny, and for lack of a better word — for being cool. The bracelet, called the Mica, is covered in snakeskin and semi-precious gems. Ayse Ildeniz, who works in Intel's New Devices group and was a leader on the project, said Intel made a deliberate decision to target women, and called on Opening Ceremony to bring an aesthetic to the device that was absent in many other products.
"We usually are very focused on features, what does it do and how many things can you do with it, and how productive can you be with a device," she said. "We also need the creativity and imagination of the people who have done aesthetic things."
"Currently everything is targeted toward Silicon Valley males, so we might as well," Ildeniz added. "If something is to stick in wearables, it has to be aesthetically pleasing. We wanted to pull in fashion."
On the same day, Intel also announced a partnership with Milk, the multidisciplinary culture hub known for hosting the fashion shows of many of the hottest emerging designers. The partnership, called Muzse, will be a series of labs that will focus on wearables and other innovations like 3D printing. The first lab, which will focus on style, will bring together designers, engineers, and other "makers." It remains to be seen what will come out of the workshops, but creating wearables that are nice-looking — and possibly more female-friendly — seems like a likely topic.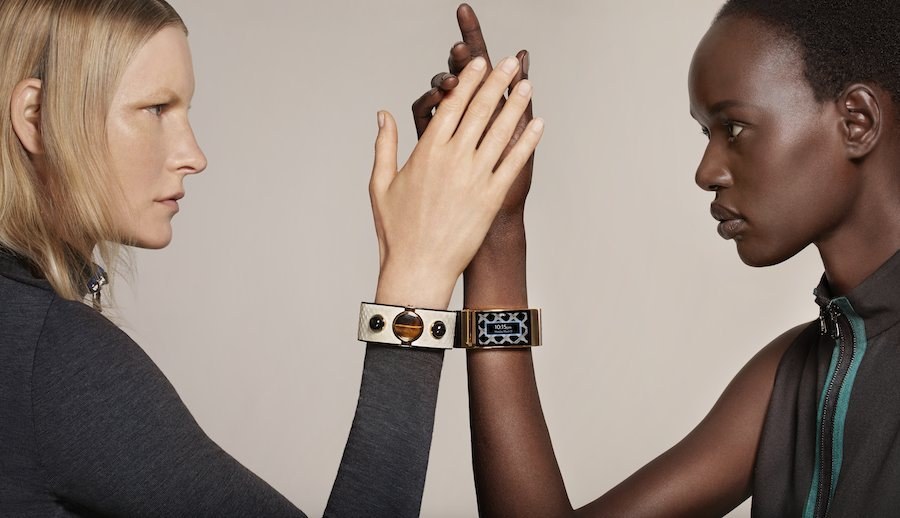 Smaller startups have also tried to gain a foothold by trying to go after the female market. Two products, a bracelet called Memi and a ring called Ringly, serve as a kind of update on the beeper, masqueraded as jewelry. The Memi, which raised more than $100,000 on Kickstarter and is now seeking an outside round of financing before going into manufacturing, alerts the wearer to important texts and phone calls by vibrating. Ringly, a jewel ring, works similarly, and also pairs with Twitter, Facebook, and email. New York designer Rebecca Minkoff is also making a bracelet with the same premise.
Margaux Guerard, a co-founder and CMO of Memi, said her co-founder was inspired to build the product after trying to find a wearable device for herself two years ago. "The only things she could find were big bulky devices."
Guerard pointed out that the product was criticized by some tech press for its minimal features, but that, she explained, was almost precisely the point. She said many women she knows, mothers in particular, are "overloaded" and feel tethered to their phones. The Memi aims to alleviate some of that anxiety. She said she sees the Apple Watch and other new wearables as positive rather than as competition, because they will make wearables more mainstream. "We hope everyone does really well."
The rings and bracelets seem to largely rely on the unproven but not unreasonable idea that many women carry their phones around in a purse, rather than in a pocket where they can feel a vibration.
"The biggest argument that we've heard is that women don't put their phones in their back pockets," Nguyen said. "I'm curious to see if that need truly emerges when these devices are released into the wild."